BNZ economists suggest the targeted 1-3% inflation band could be lowered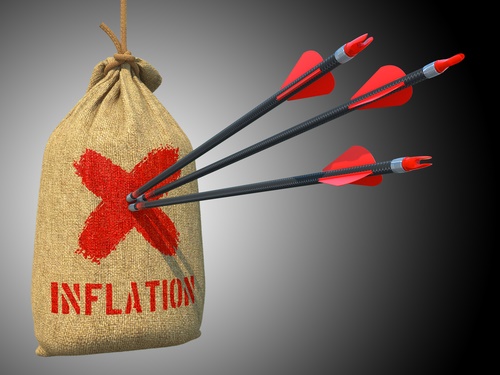 BNZ's economists are suggesting that New Zealand might want to look at lowering its inflation targets.
At the moment under the Policy Targets Agreement between the Reserve Bank and the Government, the RBNZ is through monetary policy required to target a level of inflation between 1% and 3%, with 2% the implicit target.
However, actual inflation has been consistently undershooting the target and is forecast to do so for some time to come.
BNZ senior economist Craig Ebert in a paper titled: "Why not a lower inflation target?" poses the question of whether our inflation target is too high in a global economy dominated by central banks easing monetary policy.
"This collective easing – by far and away the biggest the world has ever known – has also been instituted in order to pep CPI inflation. Or at least guard against it dipping too much, into dreaded deflation. The bigger the potential undershoot on the CPI the bigger the monetary response. This is being judged by way of precise inflation targets established long before the GFC. Is this reasonable? Is this credible?
"We could include New Zealand in this debate. Is its inflation target unreasonably high in the current climate? We wonder if the target band for annual CPI inflation should be lowered from its present 1.0 to 3.0%. Or, in the least, that its lower reaches be tolerated as the "new normal" for the foreseeable future," Ebert said.
He said the risk was that monetary policy might be "busting too much of a gut, for too long; causing all manner of economic and financial distortions (if it hasn't already?) in the vain attempt of driving CPI inflation up a bit, to a precise annual rate. We have to ask; is this arithmetic gone mad"?
Ebert said the inflation targeting framework had to be credible in order to work, and should not be the source of deeper problems for the economy and financial system down the track.
Ebert said a targeted inflation range of zero to 2%, for example, was not without historical precedent.
"And its implied mid-point, of 1.0%, is arguably closer to the Reserve Bank Act's requirement of "achieving and maintaining price stability" than the 2.0% mid-point of the current 1.0 to 3.0% target band."
To try to keep achieving the existing CPI target, in this environment, was tantamount to saying we needed to over-egg the domestic economy, and its internal inflation, in order to hit a precise CPI inflation number as agreed to under the old order, Ebert said.
"Might a better response be to accept the foreign-sourced deflation while trying to keep the local economy on an even keel, such that headline CPI inflation, overall, runs on the lower side for as long as it does?
"This might suggest 1% inflation rather than 2%.
"This would require a renegotiated Policy Targets Agreement, of course, which we're not exactly forecasting to occur.
"But, practically, our arguments could find form in promoting a tolerance of CPI inflation running toward the low end of the present 1.0 to 3.0% target band (even after the transitory impacts of the oil price halving pass out of the arithmetic)," Ebert said.
This would tend to affirm a lower inflation premium in nominal interest rates. But it would also take pressure of the RBNZ to keep cutting interest rates with the primary aim of boosting annual CPI inflation back up to 2.0% come what may.
"Stepping back, it's still possible that central banks, the world over, are making a monumental mistake in the super-easy policy they are persevering with. It's certainly too early to judge. While the impact of this stimulus on growth and CPI inflation will be argued over for decades to come, it might well be creating economic and financial time bombs of far greater significance," Ebert said.
"Recent asset price behaviour is a case in point. Why should various asset valuations (and spreads) be pushing boundaries, some extremely so, when the underlying economies are supposedly so weak as to be at risk of spiralling into a deflationary tailspin?
"And this is to say nothing about the potential for the mega-easing to eventually be "successful" in driving CPI inflation strongly upwards. All that will take is for the vast amount of global liquidity to start circulating outside the wholesale markets.
"For the meantime, however, policymakers are fretting about low and falling CPI inflation, responding along the lines of "we simply can't have that…so man the printing presses". Maybe this is the right response. But what if it's not? Instead of asking how much do we ease, for how long, might the real question be what CPI inflation target should we be aiming for the foreseeable future, precisely?"