A review of things you need to know before you go home on Wednesday; HSBC's final fling, RBNZ wants help, BNZ embraces brokers again, China slows, swap rates very flat, NZD jumps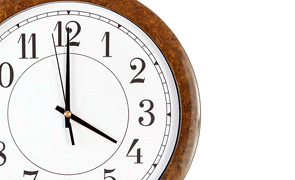 Here are the key things you need to know before you leave work today.
TODAY'S MORTGAGE RATE CHANGES
HSBC today announced two changes. First it said its market-leading 5.29% Premier offer will end on May 1. And it also introduced a $2,000 cash incentive between now and the end of the month.
TODAY'S DEPOSIT RATE CHANGES
SBS Bank has reduced its bonus saver rate on its Incentive Saver account. Their potential rate has fallen from 4.3% to 4.15%. Also, the Co-operative Bank has reduced its Step Saver to 4.20% and its Online account to 3.30%.
RBNZ WANTS GOVT ACTION ON HOUSING
RBNZ deputy governor Grant Spencer says the Government should reconsider potential policy measures to tackle the tax-preferred status of housing investment. They say they are mulling new macro-prudential tools. The details will be out by May 13.
BACK TO THE FUTURE
BNZ has given up on its direct model for marketing mortgages and will now distribute its products through brokers. Today it teamed up with NZ Financial Services Group, the first broker partnership for the bank in 12 years.
FONTERRA BONDS TO PAY 4.33%
Fonterra says it's issuing NZ$350 million worth of six and a half year bonds that will pay investors a fixed interest rate of 4.33% per annum. That reflects a margin of 75 basis points over the swap rate. However, it's lower than what many banks' five-year term deposit rates pay. More details are in Fonterra's terms sheet here.
WESTPAC SPRUIKS APPLE WATCH SERVICE
Westpac says its customers will be able to view account balances, transfer money between selected accounts, and track their spending via Apple's new watches without having to log in.
LOW BUT ...
Food price inflation inched up slightly in March but it was still pretty low - except for fresh fruit and vegetables which were up +7%. Having said that, the overall +1.9% rise in the year to March was the highest since December 2011.
LOWER APPROVALS
The value of mortgage approvals in the week after Easter were -10% lower than for the previous week, both 4 day weeks.
LOWER GROWTH
China's growth came in at 7% in Q1, sharply lower than last year. At this level there is no slack in the following quarters for slippage to meet their targets.
AUSSIE BUILDERS BUSY
The residential building industry is pumping along in Australia. Data out today revealed a +15% rise in a year.
WHOLESALE RATES
Wholesale swap rates flattened today. They were up +1 bp for one year, but down +1 bp for 5 years and -2 bps for 10 years. The 1-5 curve is now down to just 1 bp! And the 90 day bank bill rate also fell back another -1 bps to 3.62%.
NZ DOLLAR HOLDING
The NZ dollar took off again today higher, after the RBNZ speech by Grant Spencer. As of late this afternoon it is at 75.3 USc, still at 99.1 AUc, and the TWI is at 80.3.  Check our real-time charts here.
You can now see an animation of this chart. Click on it, or click here.