A review of things you need to know before you go home on Monday; many rate cuts, service sector buoyant, kiwifruit blocks sell briskly, property investor borrowing in focus, swap rates fall, 60% of an OCR cut priced in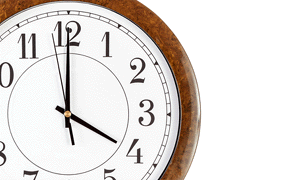 Here are the key things you need to know before you leave work today.
TODAY'S MORTGAGE RATE CHANGES
Rate cuts came today from Kiwibank, ANZ, AMP Home Loans, and NZ Home Loans. None of these changes however were market leading. These followed Sovereign on Friday who does have a hot rate in the market. Going the other way, BNZ ended its very competitive 5.15% two year 'special', effectively raising their two year offer to 5.39%.
TODAY'S DEPOSIT RATE CHANGES
Kiwibank cut its deposit rates for terms 6 months to 3 years. And they shifted their 'special' back from 5 months at 4.3% to 3 months at 4.15%.
POWERING ALONG NICELY
The BNZ-BusinessNZ services sector monitor, the PSI, is still tracking at quite high levels. The key indicators of activity/sales and new orders/new business remained over the 60-point mark, which bodes well for the short term in terms of ongoing growth.
KIWIFRUIT GOLD
Farm sales volumes in April were unremarkable coming it at 160 for the month. However if it wasn't for booming Kiwifruit orchard sales, we would be reporting a soft market overall. Sales of arable, grazing, finishing, dairy and forestry units were all at lower volume levels than a year ago, but the sales of horticulture blocks was at more than twice the year-ago rate. On a price-per-hectare basis, horticultural blocks are selling at +52% more than a year ago. Compared with that the year-on-year $/ha gains are more modest. For dairy they are +12%, for grazing +9%. But for finishing units, prices are lower by -5%.
SALES A'PLENTY
Sales of lifestyle blocks in April came in at 694 nationally, their highest level for an April since 2007. Again, what really kept the numbers up were the transactions in the Bay of Plenty.
COMINGS & GOINGS
Our birth rate is still very low according to data out today for the March 2015 year. It is at 12.68 per 1000 people and falling, while out death rate is 6.94 per 1000 people and rising. In fact that death rate is at its highest level in a decade.
WHY THE RBNZ IS WORRIED ABOUT INVESTORS
In new expanded data perspectives out today from the RBNZ, about half of all investor borrowing is 70% LVR or higher, and overall investor borrowing for property is exploding. In March it reached $1 bln in a month for the first time ever and almost doubling in just 8 months. And investor loans reached 33% of all new housing lending, the highest level since the RBNZ started collecting this data in August 2014.
FAST GROWTH
A review of the ICT industry out today shows that it employs 27,000 people in New Zealand and generates $6.2 bln in revenues.
SECOND CREDIT RATING AGENCY WELCOMES RBNZ MOVE
Moody's has joined Fitch in declaring the Reserve Bank's move to restrict lending to residential property investors in Auckland to ones with at least a 30% deposit as being good for banks, saying it's credit positive. Moody's says the plans announced last week especially benefit ANZ, ASB, BNZ and Westpac given they, combined, held approximately 86% of total NZ system mortgages as of December 31, 2014. 
WHOLESALE RATES FALL AGAIN
Wholesale swap rates fell today essentially mirroring the falls on Wall Street over the weekend. Across the board, these rates are now down -3 to -5 bps. Markets are now seriously pricing in a rate cut to the 90 day bank bill rate which is down even further today to 3.48%.  Since the beginning of May they have fallen 15 bps, so that is 60% of a June rate cut 'priced in'.
NZ DOLLAR FALLS TOO
The New Zealand dollar has fallen today from this time on Friday as the US dollar has made some minor gains. As of late this afternoon it is at 74.3 USc, 92.7 AUc, 65 euro cents, and the TWI-5 is now down to 76.9. Check our real-time charts here.
You can now see an animation of this chart. Click on it, or click here.