S&P sees heightened risk for NZ financial institutions from surging Auckland house prices; Big 4 banks' stand-alone credit profiles downgraded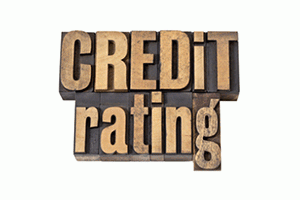 Standard & Poor's has cut its stand-alone credit profiles on New Zealand's big four banks, and lowered its ratings on some other local financial institutions, due to concern over rising Auckland house prices.
These moves come as S&P cuts its Banking Industry Country Risk Assessment, or BICRA, on New Zealand to 4 from 3. The BICRA scale runs from 1, which is lowest risk, to 10, which is highest risk. S&P's move to lower New Zealand's BICRA comes after the credit rating agency aired concerns over rising Auckland house prices in its annual outlook for the New Zealand banking sector this year, last year, and in 2013.
The Real Estate Institute of New Zealand's latest monthly figures show Auckland's median house price rose 21% in the year to July to $735,000. And S&P says "robust" house-price growth is elevating risks in the financial system.
"The risk of a sharp correction in property prices has increased, and if prices were to fall steeply, New Zealand's structural external weaknesses such as its persistent current account deficits, high levels of external debt, and exposure to commodity price fluctuations will worsen the impact on the economy," says S&P credit analyst Nico De Lange.
"In this scenario, we expect the cost of external borrowings would rise, domestic credit conditions would tighten, the currency may depreciate sharply, and economic growth would slow down, ultimately resulting in lower income levels," says S&P.
Ratings cut on 7 entities
S&P has lowered its ratings on seven New Zealand financial institutions. And although it has affirmed the ratings on 11, it has lowered the stand-alone credit profiles of six of these. S&P says none of its ratings actions are due to higher existing or emerging risks specific to the institutions themselves. 
"The rating actions reflect our view that New Zealand financial institutions face heightened risks because of an increase in the country's overall level of economic imbalances over the past three years. In particular, we believe that the rapid rise in house prices in Auckland during this period has amplified the risk of a sharp correction in property prices, although we consider that such a scenario remains unlikely in our base case," S&P says.
S&P has maintained the big four banks' issuer credit ratings at AA-. The credit rating agency has, however, lowered its stand-alone credit profiles on the four banks with ANZ, BNZ and Westpac's dropped a notch to bbb+ from a-, and ASB cut to a- from a. In terms of why ASB has a stronger stand-alone credit profile than its three main rivals, S&P attributes this to the former Auckland Savings Bank's capital and earnings being stronger, in the credit rating agency's view, than those of ANZ, BNZ and Westpac.
A stand-alone credit profile, S&P says, is a component of a rating to provide information on an issuer's creditworthiness. It's S&P's opinion of an issuer's creditworthiness in the absence of extraordinary support or burden. It incorporates direct support already committed and the influence of ongoing interactions with the rated entity's group and/or government. It differs from the issuer credit rating in that it doesn't include potential future extraordinary support from a group or government during a period of credit stress for the issuer, except if that support is system-wide.
"The stand-alone credit profile also does not include the potential for the owner or government under stress to extract assets, capital, or liquidity from the issuer," S&P says.
"We believe that if a sharp fall in house prices in Auckland were to occur, most financial institutions in New Zealand will be adversely affected even when they do not have significant direct exposure to home lending in the city. This is because of the importance of Auckland to the New Zealand economy; it accounts for about 35% of the GDP and more than one-third of the country's population," says S&P.
"Additionally, we believe that a sharp decline in house prices in Auckland would likely be accompanied by weakening in other macroeconomic factors such as a slowdown in GDP and a rise in unemployment. The business and consumer sentiment is also likely to suffer as a result, in our opinion. Accentuating these risks are New Zealand economy's external weaknesses in our view. We expect that the credit losses of most New Zealand financial institutions will significantly increase in such a scenario."
Credit unions, asset & consumer finance companies downgraded
Those who've had their actual credit ratings downgraded include Credit Union Baywide, Credit Union South and First Credit Union, with all three dropped to BB- with a stable outlook from BB with a negative outlook. Asset Finance has been lowered to B with a stable outlook from B+ with a negative outlook, Avanti Finance has been cut to BB with a stable outlook from BB+ with a negative outlook, Fisher & Paykel Finance has been cut to BB stable from BB+ negative, and Marac Insurance to BB+ stable from BBB- negative.
Others to have their stand-alone profile lowered are rural lender Rabobank to bbb from bbb+, and ANZ's plant, equipment and vehicle lender UDC Finance, to bbb- from bbb.
Rhys Clark, Fisher & Paykel Finance's chief financial officer, said nothing has changed in terms of the consumer lenders' business fundamentals.
"We've got a very well capitalised, well run, profitable business with very sound credit provisioning and very low bad debt losses. In terms of what we do it (the credit rating downgrade) doesn't have any impact on us," said Clark.
Here's a series of questions & answers issued by S&P on its decisions. And see credit ratings explained here.