ASB economists say some commentators may be seeking attention by talking down the economy; Cite tourism, immigration & low inflation as positives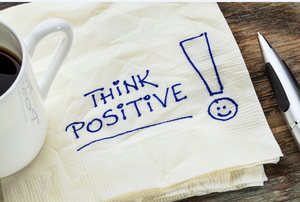 The New Zealand economic outlook isn't as bad as "hysteria" from some commentators suggests, with these people perhaps seeking attention, ASB economists say.
In their weekly economic report ASB's economists, led by chief economist Nick Tuffley, say although the Gross Domestic Product (GDP) growth outlook has deteriorated this year and could be worse than they are expecting, things aren't as bad as some commentators are touting.
"Perhaps some of the hysteria on the NZ economic outlook is a result of commentators looking for attention by touting a more extreme view. But that can be costly. Growth is, in part, a confidence game," ASB's economists say.
They go on to point to a number of positives for the NZ economy, although noting a couple of industries coming under pressure is leaving the rest of the economy more vulnerable.
"But if the rest of NZ loses confidence, and cuts back on investment and employment, a sharper economic downturn can become a self-fulfilling prophecy."
Tuffley told interest.co.nz the ASB economists weren't referring to any particular commentator in particular.
"But in a very short space of time there has been quite a shift in the general tone of commentary/reporting," said Tuffley.
Among this was Westpac chief economist Dominick Stephens. He got a lot of attention earlier this month when suggesting the tide has turned on NZ's economy and we're headed down the same path Australia's been on since the mining boom started unwinding.  Westpac's economists predicted GDP growth of below 2%, unemployment rising to 6.5%, and the Official Cash Rate (OCR) dropping to 2%.
And in early July BNZ head of research Stephen Toplis suggested it wasn't hard to envisage a scenario where a recession became imminent. Since then Fonterra has cut its farmgate milk price forecast for the current season by $1.40 to $3.85 per kilogram of milksolids, which is $1.55 below what Dairy NZ estimates the average farmer needs to breakeven. 
Meanwhile, consumer confidence has fallen to its lowest level in three years. And ANZ's latest Business Confidence Survey showed flagging confidence with that bank's chief economist Cameron Bagrie suggesting the Government consider bringing forward infrastructure spending to help stimulate the economy, something Finance Minister Bill English has rejected for now.
Accentuating the positive
Against this backdrop, ASB's economists highlight some positives.
"Tourism will likely rival dairy as our largest export earner this year and is continuing to have a stellar run. NZ hosted 3 million short-term visitors in the last 12-months! Population growth is strong (and) these people need food, clothing and shelter. Also remember it's our relatively strong labour market that is attracting many of these migrants. The Trans-Tasman net inflow is positive and the strongest in 20 years."
Furthermore, they note inflation is low meaning incomes for the average household go further and provide continued support to retail demand.
"Interest rates are low and likely to fall further. The NZ dollar has fallen sharply and will help stimulate non-dairy exports. Indeed, tourism is not the only export doing well this year. Kiwifruit and beef prices are relatively high thanks to strong foreign demand for these products. For a strong economy diversification is key," ASB's economists say.
They also note ASB's latest Regional Scoreboard shows it's no longer all about Auckland and Canterbury.
"Both regions held on to their top spots, but only just. Waikato and Bay of Plenty are snapping at their heels. Perhaps a ripple effect of Auckland's strong performance (or crazy housing market) or NZ's growth becoming more diversified. Indeed Waikato's strength sets a good example for this year, it doesn't have to be all about dairy for the regions."
The ASB economists also argue the Reserve Bank, which cut the OCR at both its last two OCR reviews by a combined 50 basis points to 3%, needs to "convince households and businesses to take a more balanced look at this year's economic prospects and not to talk ourselves into a hole."
ASB's economists expect economic growth of 2% this year having previously forecast 3%. But they say consumer and business perceptions on the economic outlook have dropped to unwarranted low levels.
"NZ is now at risk of low confidence on the economic outlook becoming a self-fulfilling prophecy."
ASB's economists expect the OCR to be cut by another 50 basis points to 2.50% by year's end.