A review of things you need to know before you go home on Thursday; Milk flows slip; ACC levy cuts proposed; Auckland house prices & listings up, demand down; ANZ appoints kiwi CEO, China still contracting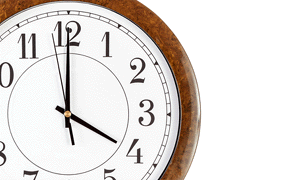 Here are the key things you need to know before you leave work today.
TODAY'S MORTGAGE RATE CHANGES
Resimac is cutting mortgage rates across its terms by between 7 and 13 basis points.
TODAY'S DEPOSIT RATE CHANGES
ANZ's cutting its call account and term deposit rates by 10-15bps across 4 month to 5 year terms. HSBC is cutting its term deposit rate by 5 to 15bps across all terms except 4 months. 
MILK FLOWS SLIPPING
For the first time in at least seven years, August milk flows have come in less than the same month a year ago, according to the latest DCANZ industry monitoring. This is an early concrete indication that the coming dairy season may be supply-constrained following farmer reaction to earlier indications of very low payouts. Ironically, this data may be helping the dairy futures market rise strongly.
PROPOSED ACC LEVY CUTS
The ACC Board is proposing to cut work, earners' and motor vehicle levies by $450 million in 2016/17. ACC is now fully funded, and has grown its assets from $10 billion in 2008/09 to around $31 billion.
ACC Minister Nikki Kaye says, "The combined effect of removing the residual levy and today's proposed work levy reductions would see around 75% of businesses paying a lower work levy. Around 25% of businesses would see their work levy increase, as a result of paying a fairer share of injury costs in their industry. There will also be a small reduction to the earners' levy paid by all salary and wage earners, to fund out-of-work injury costs."
The public have until October 30 to make submissions on the proposals.
CHINA STILL CONTRACTING
China's official manufacturing PMI rose to 49.8 for September from 49.7 in the previous quarter. Economists had predicted it would be unchanged. Readings below 50 are a sign of contraction. The secondary Caixin China PMI number showed some improvement from its last reading (47.2 vs 47) but still shows the Chinese economy is not expanding.
AUCKLAND HOUSE PRICES AND LISTINGS UP, DEMAND DOWN
The national average dwelling value increased to $542,277 for the three months to September, up 4.2% over three months and up 12.6% for the year, according to Quotable Value (QV). In Auckland the average dwelling value continues to head towards the million dollar mark, coming in at $896,676 for the three months to September, up 22.6% compared with year earlier, although QV said buyer demand was slowing in the region.
The recent surge in properties coming onto the market looks set to continue through spring with property website Realestate.co.nz reporting a big jump in new listings in September. Realestate.co.nz received 11,983 new residential sale listings in September, up 15.2% compared to September last year.
KIWI TAKES TOP JOB AT ANZ
ANZ Banking Group's chief financial officer Shayne Elliot will succeed Mike Smith as chief executive officer from January 1 next year. Elliot, a New Zealander, initially joined ANZ as CEO of the group's institutional banking unit in June 2009. He'll also succeed Smith as an ANZ director, although Smith will remain as a non-executive advisor to ANZ's board, initially for one year, with ANZ chairman David Gonski citing Smith's invaluable understanding of and connections in Asia.
BRIGHT-LINE TEST KICKS IN
The new bright-line property test kicks in today. Any gains made on residential property purchased and sold within two years, will be subject to income tax, with some exceptions. These include the sale of an owner's main home, inherited property, or the transfer of property in a relationship settlement. Revenue Minister Todd McClay says, "The bright-line test makes it clear that all property buyers, including overseas buyers, who buy and sell a residential property within two years, will be taxed on their gains." 
WHOLESALE RATES
With no substantial local data there was little action in the local swap market. The swathe of Asian PMI data did nothing to move the needle. As a result we saw 90 day bank bills, 2yr, 4yr & 5yr swap rates lower by 1bp. All other terms remained unchanged.
NZ DOLLAR HIGHER
The NZD struggled to get above US64c for the early part of the morning and each time it looked like breaching this mark, sellers came in to knock it back down. The NZD surged higher on the release of the Chinese PMI data and hit an intra-day high of US64.2c despite the data still showing signs the Chinese economy was struggling. NZD/USD = 0.6405. NZD/AUD = 0.9115. TWI = 68.88.  Check our real-time charts here.
You can now see an animation of this chart. Click on it, or click here.