ASB cuts more rates to offer the lowest set of mortgage rates across the whole term curve. It is market leading for 6 months, 1 year, 18 months and 5 years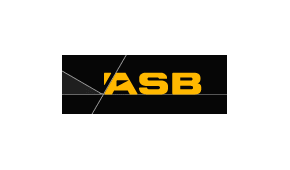 Updated rate table with new low 4.25% rates from HSBC. See story here.
ASB has cut some rates, with two of them to market-leading levels.
In fact, their new six month 'special' is now the lowest in the market for that term at 4.85%.
And their new eighteen months 'special' rate at 4.49% is also the market-lowest.
They have also reduced their two year 'special' rate to 4.49%. This rate matches the offers for that term from Westpac, HSBC and TSB Bank.
ASB already had an all-time low one year 'special' rate of 4.35%, which matches the same rate offered by BNZ.
These cuts follow reductions be Westpac on Friday.
ASB already had the lowest five year rate at 5.09%.
The advantage over ANZ is now quite striking.
Recent movements in wholesale rates have been trending down.
In fact 2 year swap rates are at their lowest level since late 2012, while two year fixed mortgage rates are at their all-time lows. Credit spreads are now much lower than during the GFC which allows banks to hold their margins at lower retail rate offers.
Borrowers should always negotiate for lower than carded rates, especially if you have equity of 20% or greater.
Talking to your bank's main rivals and knowing what they will offer is the best way to start negotiations with your bank.
See all banks advertised, or carded, residential mortgage rates here.
These new fixed mortgage rates now compare across all banks as follows:
| | | | | | | |
| --- | --- | --- | --- | --- | --- | --- |
| below 80% LVR | 6 mths |  1 yr  | 18mth |  2 yrs  |  3 yrs  |  5 yrs  |
|   |   | % | % | % | % | % |
| | 5.19 | 4.49 | 5.09 | 4.65 | 5.25 | 5.49 |
| | 4.85 | 4.35 | 4.49 | 4.49 | 4.79 | 5.09 |
| | 4.99 | 4.35 |   | 4.39 | 5.19 | 5.35 |
| | 5.19 | 4.49 |   | 4.59 | 4.85 | 5.35 |
| | 5.39 | 4.99 | 5.15 | 4.49 | 5.19 | 5.65 |
|   |   |   |   |   |   |   |
| | 5.19 | 4.49 | 4.59 | 4.59 | 4.85 | 5.35 |
| | 5.39 | 4.25 |   | 4.25 | 4.49 | 5.29 |
| | 4.99 | 4.49 | 4.69 | 4.55 | 4.79 | 5.29 |
| | 5.29 | 4.55 | 4.69 | 4.49 | 4.79 | 5.50 |