Co-operative Bank CEO Bruce McLachlan says it's 'quite telling' that no other bank has yet followed HSBC's 3.95% mortgage rate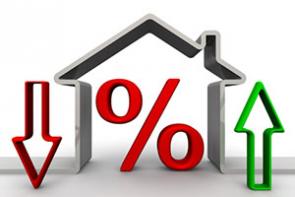 By Gareth Vaughan
The fact no other bank has yet matched HSBC's recent 3.95% mortgage rate suggests other banks are saying they can't make money at 3.95%, says the Co-operative Bank CEO Bruce McLachlan.
HSBC recently launched a 3.95% 18-month carded home loan interest rate for "premier" customers, New Zealand's lowest residential mortgage rate since the early 1960s.
"HSBC's move was a little surprising because there has been a lot of commentary out of the banks about how wholesale funding costs have risen circa 30 points in the last couple of months. So if wholesale funding rates have risen that much then it's surprising given where other funding rates are that they can do 3.95% and make any money. I think it's quite telling that no one has followed them yet," McLachlan told interest.co.nz.
"If you think how competitive mortgages has been, normally when you get someone move like that the rest of the market follows reasonably quickly. I would say the rest of the market is saying 'we can't make money at 3.95'," McLachlan added. 
HSBC's "premier" customers require at least $500,000 in home loans with HSBC in NZ, and/or a minimum value of $100,000 in savings and investments with HSBC in NZ. Overseas HSBC premier customers automatically qualify for the same status in NZ.
McLachlan said with nine month retail deposit rates hitting the 3.60% mark and the yield curve pretty flat, banks can't raise retail deposits at 3.50% or 3.60% and lend it out at 3.95%.
"You just can't do that. (Because you're) not even close to being able to generate a return on your capital. Good luck to them (HSBC). They know what they're doing and they may have a cheaper funding source which others don't have access to," said McLachlan.
The Co-operative Bank is 100% retail funded.
As well as being the Co-operative Bank's CEO, McLachlan also has good understanding of how the big banks operate given he's a former Westpac NZ executive, where he was acting CEO for nine months in 2008-09.
'Rate cuts aren't needed to support demand'
Meanwhile, McLachlan said although the Reserve Bank was under pressure to cut the Official Cash Rate (OCR) from its record low of 2.5%, the broader economic environment doesn't need a cut.
 "I do think the general New Zealand environment is not one where there's rate cuts needed to support demand. There's plenty of demand across New Zealand right now and it's based off some strong fundamentals. (There's) a lot of confidence, some reasonable economic growth, strong migration, good tourism numbers, etc etc."
"It's not an environment where you'd normally be inviting rate cuts. But obviously the whole inflation picture is one that not many people have called and if you believe inflation's going to be staying low, then obviously rates go lower," said McLachlan.
"But I challenge people's ability to look at what is the real long run rate of inflation once these commodity price reductions have gone through."
Economists from ANZ, ASB and Westpac are calling for OCR cuts with 2015 fourth-quarter Consumer Price Index inflation just 0.1% year-on-year, and expected to remain below the Reserve Bank's 1% to 3% target range for some time.
However, Kiwibank CEO Paul Brock last week said New Zealand didn't need lower interest rates at the moment.
"I think we've got low interest rates," Brock said.
The Reserve Bank's next OCR review is on March 10.
*This article was first published in our email for paying subscribers. See here for more details and how to subscribe.