Economists at country's biggest bank do u-turn; now see Official Cash Rate hitting 2%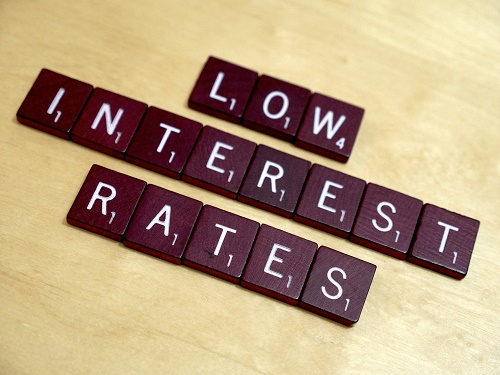 By David Hargreaves
Economists at the country's biggest bank ANZ have done a big u-turn and are now forecasting two cuts to the Official Cash Rate this year, which would take it down to an all-time low 2%.
The forecast, contained in ANZ's weekly Market Focus comes less than two weeks after ANZ chief economist Cameron Bagrie spoke out strongly against the Reserve Bank making any cuts. He said on February 17: "Cutting the OCR in the face of greater leveraging behaviour (credit growth in excess of GDP – we have that), solid consumption growth (booming in H2 2015), and double digit house price growth is the recipe for an accident."
But now, however, the ANZ economists say further reductions in the OCR are "more likely than not" - and don't rule out the possibility of the first cut coming as soon as April, though they have "pencilled in cuts for June and September".
And in ASB's Economic Weekly, senior economist Jane Turner said ASB had previously called for cuts in June and August, but given anti-anflationary developments this month "we now view the April OCR Review as live". 
"Next week's RBNZ Monetary Policy Statement is likely to be too soon for a sea change in the RBNZ's view.  However, we will look to the Statement for clear hints to how far the RBNZ goes in softening its stance," Turner said.
Three of the big four banks are now tipping interest rate cuts this year, with ANZ joining Westpac (first of the big banks to predict cuts) and ASB.
The move by the ANZ to reverse its earlier view will add further pressure to the RBNZ ahead of its next call on interest rates on Thursday, March 10.
RBNZ Governor Graeme Wheeler has cast himself in the role of a reluctant cutter, having earlier this month given a defiant speech, saying he would not "mechanistically" make cuts to increase the inflation rate.
The ANZ economists said while there were several contributing factors (stubbornly high NZD, lower inflation expectations, receding export prices, dairy payout prospects) three themes have been "enough to tip us into the rate cut camp".
These themes were:
a moderation in economic momentum now looks to be around the corner at a time when inflation is already low;
global unease – China has problems and they will be exported; and
structural shift in funding costs, which, if not compensated for by monetary policy, will accentuate decelerating economic momentum.
"We are still constructive on the outlook for the economy but part of this is contingent on a relaxation of financial conditions via the NZD and monetary policy," the ANZ economists said.
The economists said while they were picking June and September cuts, if the RBNZ's 'core inflation measure' was to stabilise in the first quarter of this year (after rising to 1.6%), then an April (rather than June) cut would "be odds on".
"There will be no point waiting until June. Technically we place an equal probability on either an April or June cut at present. Our Monthly Inflation Gauge will help shape our view on the risk profile surrounding the Q1 CPI."
The economists said that up until now, there have been material offsets to the "drags on inflation and activity", which were enough to keep them in the no-change camp.
"The economy has been performing well, as has the labour market. Capacity constraints are apparent in some sectors; capacity utilisation is high. Core inflation – according to the RBNZ's preferred measure – has been rising. Outside of dairying, exporters are faring okay. Tourism is booming. The tone of the (lagging) domestic data, as well as anecdotes on the ground, remains consistent with a domestic economy that has reasonable momentum right here and now. Households are showing re-leveraging behaviour off an already leveraged balance sheet. Regional house prices are rising strongly. Such forces are strong considerations still."
But the economists said a number of factors had collective become too difficult to ignore and had "tipped us over the edge".
"Financial conditions have tightened a lot, and rapidly. House prices, credit spreads and the NZD are all contributing. It is now looking like 2% GDP growth (i.e. below trend) could again be on offer (and that's assuming no further tightening). The speed of the tightening has been particularly notable. The last time we saw a tightening this rapid over six months, the Asian crisis was unfolding. The GFC tightening was more aggressive overall, but not as rapid in the first instance.
"Leading indicators are set to moderate further. There is a strong relationship between financial conditions as captured by our Financial Conditions Index (FCI) and GDP growth, but also between the FCI and lead indicators such as our own confidence composite measure. We've already seen a gentle rolling in business confidence within our Business Outlook today, although levels remain respectable. We never want to be in the game of forecasting confidence, but in this environment more 'rolling' looks on offer.
"As such, we have less faith in the domestic economic story heading into the back half of the year. Growth looks set to fall below trend. And importantly, the RBNZ needs growth to be at least at trend to drive medium-term inflation pressures higher. We doubt we will see it. To emphasise, we are not talking a downturn, just a more moderate rate of growth, closer to 2% than 3%."
The economists said a growth backdrop that is "even only modestly below trend" is a problem for a central bank when inflation is already extremely low and inflation expectations are receding.
"The RBNZ needs to be alert to signs of moderation in growth to below-trend rates. We think that is coming. And with that, a lower OCR becomes more likely than not."