GDP grows only 0.4% in December quarter versus market pick of 0.7% and RBNZ forecast of 1.0%; Stats NZ says only half of 16 industries recorded growth; September figures revised down sharply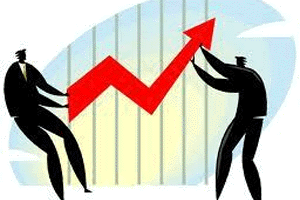 Gross domestic product (GDP) rose only 0.4% in the December 2016 quarter, which compared with an average market expectation of 0.7% and a Reserve Bank forecast of as much as 1.0%.
Additionally, Stats NZ significantly revised the previously released September quarter figures down to just 0.8% growth from the earlier announced 1.1%.
Of the major market forecasters BNZ economists had pretty much stood alone in forecasting a GDP rise of as little as 0.4 following an increase of 0.8 percent (revised) in the September 2016 quarter, Stats NZ said today.
The Kiwi dollar having risen sharply on the interest rate rise by the US Federal Reserve,slumped about US0.4c to US70c.
Statistics NZ's national accounts senior manager Gary Dunnet said growth in service industries was partly offset by weaker activity in primary industries also flowing through into manufacturing.
"At an industry level, growth was a mixed bag, with only half of our 16 industries rising."
Finance Minister Steven Joyce said the economy "is successfully navigating a still challenging international environment, and growing the prosperity of New Zealanders".
"While growth has softened in this latest quarter, the continuing trend is consistent ongoing growth ahead of most other developed countries."
Labour Party Finance spokesperson Grant Robertson said National's "failure" to manage the economy for the long run had been exposed by the latest GDP figures, showing the rate of growth halving in one quarter.
"...Real GDP per capita fell 0.2 per cent from the September quarter showing that Kiwis are working harder and harder for less. A slump in productivity of this nature exposes National's failure to build a resilient and adaptable economy.
"What this shows is that population growth, rather than improving productivity, is propping up the New Zealand economy." 
Kiwibank economists said for the RBNZ the December quarter GDP data "will come as a low blow" heading into next week's official interest rate review.
"At the February [Monetary Policy Statement], the [RBNZ] had forecast a 1.0% rise in December, which is 0.6%pts above the actual outturn - data revisions aside.
"The RBNZ had also forecast that growth would reach 4% yoy by the middle of 2017, and based on today's figures this now looks highly unlikely. Following today's data we remain comfortable with our view that there is no rush to raise the OCR anytime soon." 
Kaikoura earthquake's negative impact
ASB chief economist Nick Tuffley said the Kaikoura earthquake "appears to have had a negative impact overall".
He said the latest figure, combined with the revised down figures for September, meant a "more moderate growth profile over the past year than previously believed". 
"The areas of weaker growth in Q4 are generally the more volatile components and we believe the underlying trend remains robust, albeit slightly softer than previously thought." 
Tuffley said given the recent lifts in inflation, the RBNZ may be less sensitive to the weaker outcome than otherwise the case. 
"The slightly weaker growth profile does reinforce that the inflation outlook remains fragile and requires ongoing monetary stimulus.  We continue to expect the RBNZ to leave the OCR on hold at 1.75% until late-2018, with the major source of downside risk being uncertainty offshore."
Transport key source of weakness
Tuffley said the key source of weakness was the transport industry which, in the absence of any reliable indicators, was a major source of uncertainty ahead of the release.
"Transport was a sector quite disrupted by the Kaikoura earthquake, given the road, rail and port damage that occurred.  While factors which contribute to transport were generally positive in Q4, the small fall of 0.7% does follow the previous quarter's 3.7% increase.  Overall, increased domestic demand for consumer goods, increased tourism and robust export demand will continue to support the transport industry going forward.
"Manufacturing activity was also weaker than expected, due to widespread weakness throughout the food and beverage category.  Other areas of weakness included mining and the information, media and telecommunications industry.  Overall, weaker growth in these areas is usually a result of volatility and not reflective of any underlying weakening in trend growth.
"The services sectors were generally strong, as expected. However, one exception was public administration and safety, which fell despite strong growth in the employment indicator for this sector.
"The main area of downward revision in Q3 appears to be in agriculture, with activity now falling 2.9% compared to remaining flat previously.
"Overall, despite this weaker result, we still see an economy supported by strong tourism demand, construction activity, robust business confidence and healthy household demand."
Service industries grow
Stats NZ said service industries continued to grow, increasing 0.7% in the December 2016 quarter. The main drivers were business services; arts, recreation, and other services; and health care and residential care.
Agriculture fell 0.6% due to lower milk production. This, coupled with falls in forestry and mining, were reflected in lower manufacturing activity and lower primary exports. Manufacturing fell 1.6%, driven by falls in food, beverage, and tobacco manufacturing, and in transport equipment, machinery and equipment manufacturing. Exports fell due to lower exports of dairy products; metal products, machinery and equipment; crude oil; and logs and timber.
Household spending growth tapered off this quarter, increasing 0.4% after two consecutive quarters of strong growth. While there was a smaller increase in household spending, tourist spending was strong, up 5.1%.
GDP per capita fell 0.2% this quarter, following increases of 0.3% in the June and September quarters.
Annual GDP growth for the year ended December 2016 increased to 3.1%.
The size of the economy in current prices was $261 billion.