Statistics NZ says GDP grew 0.6% in September quarter and 3.0% over September year. Quarterly GDP per capita up 0.2%, Earlier than expected OCR hikes?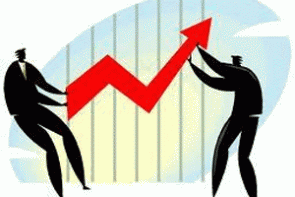 New Zealand Gross Domestic Product (GDP) grew 0.6% in the September quarter, which was in line with the median of economists' expectations.
The September year GDP percentage increase was 2.7%, and the annual average change was 3.0%.
The Reserve Bank had expected 0.7% quarterly growth, and 2.6% annual growth. This comes after the June quarter growth rate was revised up to 1.0% from 0.8%, Statistics NZ says.
Statistics NZ's national accounts senior manager Gary Dunnet says the increase was helped by a recovery in construction activity during the September quarter, unwinding the previous two quarterly falls.
"This reflected higher construction-related investment, with investment in infrastructure and residential buildings also reporting strong increases," says Dunnet.  
Service industries, including health and residential care, business services, and arts and recreation also contributed to the growth. 
"Household spending was up 0.9%, driven by spending on durable goods, and services. Spending on durable goods increased 2.3%, due to increased spending on audio-visual equipment such as televisions and consumer electronics, clothing, furniture and furnishings, and used cars," Dunnet says.   
Household spending on services increased 0.8% in the September quarter, with increases in spending on recreational and sports services.  
Meanwhile, GDP per capita was up 0.2% in the September quarter, down on a 0.5% June quarter increase. For the September year, GDP per capita was up 0.8%.
"Annual GDP growth for the year ended September 2017 was 3.0%. The size of the economy in current prices was $278 billion," says Dunnet. 
Earlier than expected OCR hikes?
ASB economists Nick Tuffley and Jane Turner say revisions over the past two years lifted GDP growth by a cumulative 1%, revealing a much stronger economy than previously believed.
"The Reserve Bank is likely to focus on the implications of the revisions for future inflation pressures. With the economy performing better than previously thought, the Reserve Bank may bring forward its expectation for Official Cash Rate [OCR] increases closer to our view for hikes to begin in early 2019," Tuffley and Turner suggest.
The Reserve Bank's November Monetary Policy Statement didn't expect the OCR to increase until around late 2019.
Westpac senior economist Michael Gordon notes the NZ dollar rose 1/3 of a cent against the greenback on the data, and 1/2 a cent against the Aussie dollar.
"The upward revisions to GDP will have implications for monetary policy. To some degree they suggest a higher rate of potential growth than previously thought - we know that inflation was subdued over much of the revision period. But they also suggest that the New Zealand economy may be closer to full capacity than thought," says Gordon. 
'Broad-based inflation pressures still MIA'
ANZ senior economist Phil Borkin takes a different view to the ASB economists.
"At face value, the stronger historical growth performance suggests the economy has absorbed more spare capacity, running with a larger positive output gap than previously thought. All else equal, that is obviously relevant for monetary policy," says Borkin. 
"However, with broad-based inflation pressures still MIA, it is actually not clear-cut. There remain plenty of questions regarding the outlook for inflation from here, so we suspect the Reserve Bank will be somewhat cautious in interpreting these figures hawkishly. Rather, we suspect a good chunk of the upward revisions will feed straight into its estimates of the economy's potential growth rate, rather than its estimate of the output gap."
Borkin notes a new annual benchmarking methodology used by Statistics NZ and some other methodological changes have seen historical GDP revised up significantly.
"For example, in the years to March 2016 and 2017, the economy is now reported to have grown at 3.6% and 3.7%, from 2.4% and 2.9% respectively. This paints a vastly different picture with regards to the economy's recent performance," Borkin says.
Size of revisions a surprise
Meanwhile, Tuffley and Turner say the size of Statistics NZ's upward revisions surprised them.
"Over the past two years of data, Stats NZ has revised up GDP growth by a cumulative 1%. Just under half of this growth, 0.4 percentage points, was added to the first half of 2017. The rest of the upward revisions appeared to take place in the 12 months to September 2016. The economy's performance on a per-capita basis now also looks much healthier - although we do note that over the past year momentum did slow with annual per capita growth of 0.8%, compared to 1.8% annual growth in September 2016 and 2.1% in September 2015," the ASB economists say.
"In summary, momentum is healthier than expected but growth did still slow over the past year. According to Stats NZ, the key source of revisions over the past two years was a higher value-add in the business sector, with income growth outperforming inputs, and incorporating unconsented repair work from the Canterbury earthquake rebuild. Meanwhile, dairy production's value-add contribution to the economy has been revised considerably lower, possibly reflecting the increased use of supplementary inputs by the industry, i.e. feed. But there was some offset from dairy manufacturing activity having a higher value add than previously estimated."
'Quality bump'
Meanwhile, Statistics NZ says GDP quality has received a "bump" from new annual benchmarks, noting in the September quarter annually it makes changes to improve quarterly GDP data.
"These changes allow us to incorporate more accurate, but less timely data, and improve the quality of our quarterly series. In 2017, we analysed and reconciled an extra year of national accounts data. We now have a comprehensive view of the economy and the goods and services flows up to the March 2016 year. This sees our national accounts statistics reflect a more up-to-date structure of the economy," Statistics NZ says.
"It also allows us to introduce an additional two years of annual benchmarks to our quarterly GDP estimates series this year. Quarterly GDP is a comprehensive suite of short-term indicators that allow us to translate the more historical view of the economy into a quarterly basis and provide contemporary insight into economic growth."
"With two new annual benchmarks, rather than the usual one, we will now have four fewer quarters of economic growth being based solely on short-term indicators. This means that, when we publish the September quarter, instead of the latest 10 quarters being based on short-term indicators, only the latest six quarters will be. This is shown in figure 1 [below]. This takes the maximum number of quarters that will be based on short term indicators from 13 to nine," Statistics NZ adds.