Infometrics' Brad Olsen on all signs pointing down for the OCR, why cuts won't stimulate the economy enough, boosting the housing market, a below zero OCR may be closer than we think and why fiscal policy needs to take the driver's seat - fast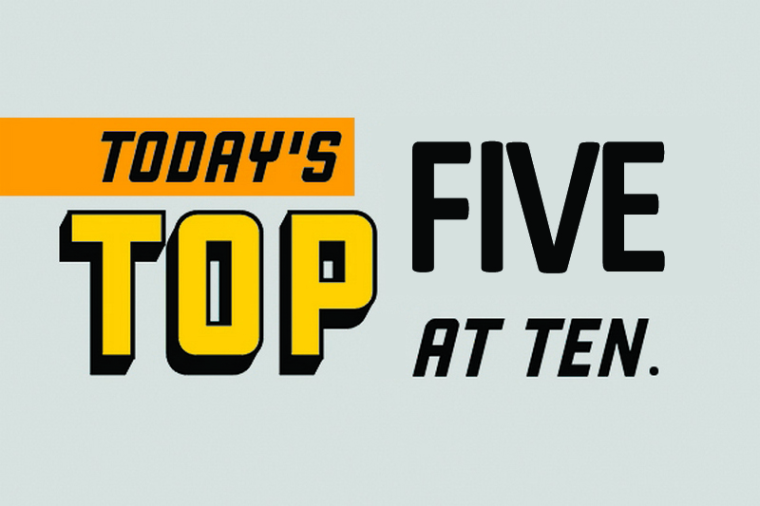 This week's Top 5 comes from Infometrics senior economist Brad Olsen.
As always, we welcome your additions in the comments below or via email to david.chaston@interest.co.nz.
And if you're interested in contributing the occasional Top 5 yourself, contact gareth.vaughan@interest.co.nz.
Why's everyone talking about a lower OCR when it's become impotent?
Next week's "live" Monetary Policy Statement and official cash rate (OCR) review has everyone competing to talk down the OCR to lower and lower levels. But the fact remains that a lower OCR might not be the panacea that everyone hopes. Growth in investment and spending looks like it will continue to weaken, and not because borrowing costs are a restraint. In the face of monetary policy becoming less effective at stimulating the economy, two questions must be asked: is it still worth it to cut the OCR if not a lot will change, and what's our Plan B?
Westpac has hopped on the 1% train, calling for two further OCR cuts in 2019. Chief Economist Dominick Stephens noted that the rationale for the call change was both domestic (a weak labour market outlook) and international drivers (the potential for other central banks to cut and the effect on exchange rates).
Westpac is right that the Monetary Policy Committee (MPC) is ready and willing to cut further, but the lack of effect that further OCR cuts will have on the economy is worth repeating: monetary policy has been accommodative for a long time, but the economy has still slowed. OCR cuts shouldn't be made just because the economy is slowing, or inflation expectations appear lower; the cut should be made if this action will alter the economic and inflation outlook. If a cut won't change the economic outlook, then is the cut really justified?
"The Reserve Bank will be well aware of these recent developments. Importantly, recent experience is that the new Reserve Bank Monetary Policy Committee has been activist and responsive to signs of slowing growth. We think they will respond to these latest signs of weakness by cutting the OCR in August, and stating that they might cut the OCR further, depending on the data. We expect that the RBNZ's published forecasts will show the OCR dropping to 1.1%, implying a good chance (but not a certainty) of another cut. Such commentary would be more dovish than the May MPS, which shied away from providing forward guidance on the OCR."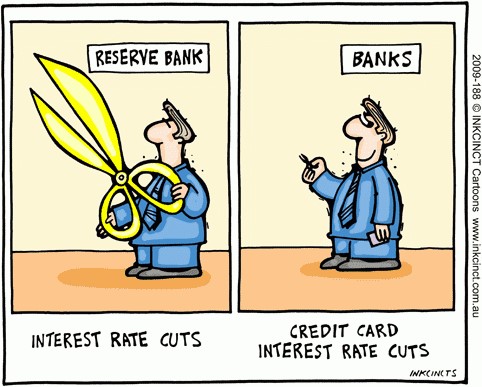 2. OCR cuts won't stimulate the economy enough.
In our latest forecasts, Infometrics has noted the impotence of further OCR cuts. There's a lack of pass-through of the OCR to retail rates, with May's 25 basis point (bp) cut only taking the floating mortgage rate down 12bp. The gap between the floating rate and the OCR continues to increase, highlighting the reduced effectiveness of lowering the OCR. Even though retail interest rates will continue to fall if the OCR is cut lower, a) it's not all going to be passed on and b) it's not going to make much difference to decision-making anyway, with uncertainty holding back business investment, rather than borrowing costs.
"The Reserve Bank arguably offers even less hope for stimulating the economy. The cut to the official cash rate in May had a limited effect on retail interest rates, and another cut next month is likely to be similarly impotent. "Interest rates are already very low and are not a factor holding back business or consumer borrowing," says [Infometrics chief forecaster Gareth] Kiernan. "Instead, businesses are reluctant to invest because their profitability has been squeezed by rising costs, while soaring property values have simply priced many potential buyers out of the housing market."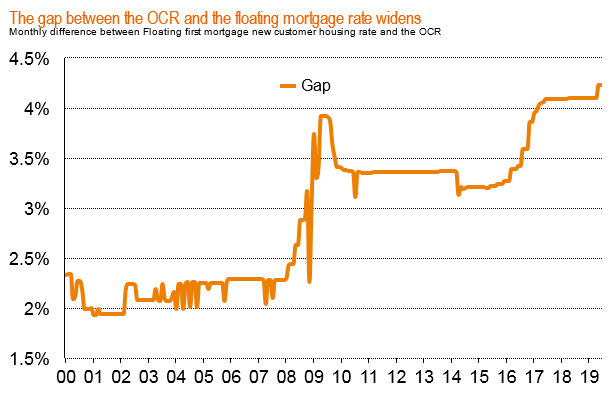 3. Stimulating the economy, or just gilding the housing market?
If anything, the limited effect of a lower OCR on retail rates is only likely to boost the housing market, rather than provide for more productive allocation of capital. Boosting the housing marking through cheaper credit would increase private debt relative to incomes and GDP, with any accompanying rebound in consumption growth unsustainable.
Bernard Hickey's recent brilliant piece about the "amour plated housing bubble" highlights not only that this boost in the housing market was ably assisted by previous OCR cuts, but that this assistance looks set to repeat. A lack of productivity, global uncertainty, and a shallow capital market in NZ makes housing our most attractive asset option, but also limits the influence of an OCR cut on the economy, aside from pumping up housing more and more.
"… the Reserve Bank cut the Official Cash Rate by nearly 600 basis points in less than a year, starting in July 2008. New fixed mortgage rates fell from nearly 10 percent to 5.9 percent by early 2009. They have since fallen to under 4.0 percent as the globalisation of services markets through the mobile phone drives prices lower in the same way the globalisation of manufacturing did through the 1990s and 2000s.

… the Reserve Bank is expected to cut the Official Cash Rate to 1.0 percent by mid-November, which could see fixed mortgage rates drop towards 3.5 percent. That's because inflation remains under the middle of the RBNZ's 1-3 percent target range and both the global and local economies are slowing, which is sucking further air out of inflation, aside from housing costs. The Government's spending plans detailed in Budget 2019 are forecast to actually reduce stimulus in the economy, which would force the Reserve Bank to push even harder on the interest rate lever. That may change next year, but for now the Reserve Bank is doing all the heavy lifting."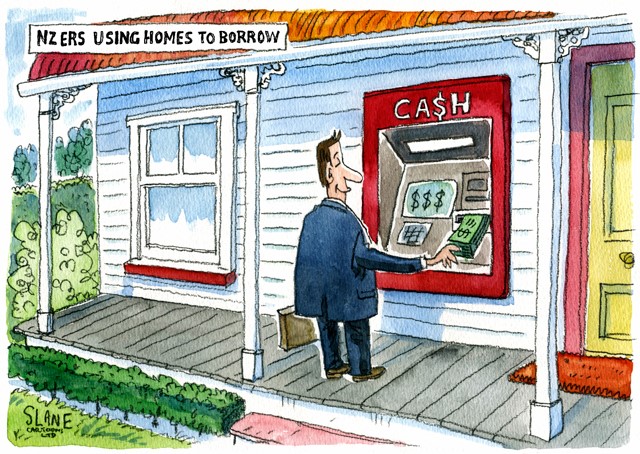 4. Below zero is an option, and it might be closer than we think.
Last year's RBNZ Bulletin article, Aspects of implementing unconventional monetary policy in New Zealand, highlighted the possibility of a negative OCR. It's an option that is actively being explored as the zero-boundary gets closer. Heading into negative territory would see savers having to pay to store cash which, in theory, could stimulate greater spending activity in the near term.
But a negative OCR has risks. Too low, and cash hoarding becomes a viable option. Hoarding could limit any increase in spending and could also create liquidity issues for banks.
Both Japan and Europe currently have negative central bank rates, and both have also struggled to generate a recovery in economic growth. It's worth considering how much of an effect a negative OCR could have, either because a) hoarding occurs sooner than expected, limiting the policy's effectiveness, or b) the OCR turns negative but borrowing costs remain higher due to a lack of pass-through, effectively leaving us without an OCR channel to influence monetary conditions.
"Based on the overseas experience discussed, it would appear that a modestly negative OCR could be implemented in New Zealand. The key consideration is how negative the OCR could go before different segments of the financial market begin to hold cash rather than negative yielding securities. At that point the transmission of further OCR reductions to the wider economy would be hampered.

Private banks, business and retail depositors would face negative interest rates at differing levels of the OCR. The Reserve Bank uses a range of liquidity instruments in its domestic market operations, priced at various spreads to the OCR. Interest rates in overnight wholesale cash markets tend to trade close to OCR. As a result, banks would likely face negative short-term wholesale rates as the OCR itself turned negative. It is worth noting that a few Reserve Bank facilities are transacted at margins below the OCR. For example, if the OCR fell below 1.5 percent, bond lending facility transactions would be at negative rates.

The corporate sector would experience negative rates after the banks, and would face the choice of investing in negative yielding fixed income securities or holding physical cash. Raising finance through corporate fixed income securities would also be affected; based on current spreads yields would become negative at an OCR of between -0.20 percent and -0.35 percent.

Retail depositors are offered a range of deposit rates by banks depending on the term. Call deposits are currently priced about 1.35 percentage points below the OCR, while the weighted average of term deposits is about 0.90 percentage points above the OCR. Based on oversees experience, it is likely that banks will maintain call rates as the OCR falls, but reduce term deposit rates in line with the OCR. Banks would be faced with the choice of accepting falling interest margins, or increasing the spread on lending rates. Were this to occur, it would represent a weakening in the transmission of monetary policy."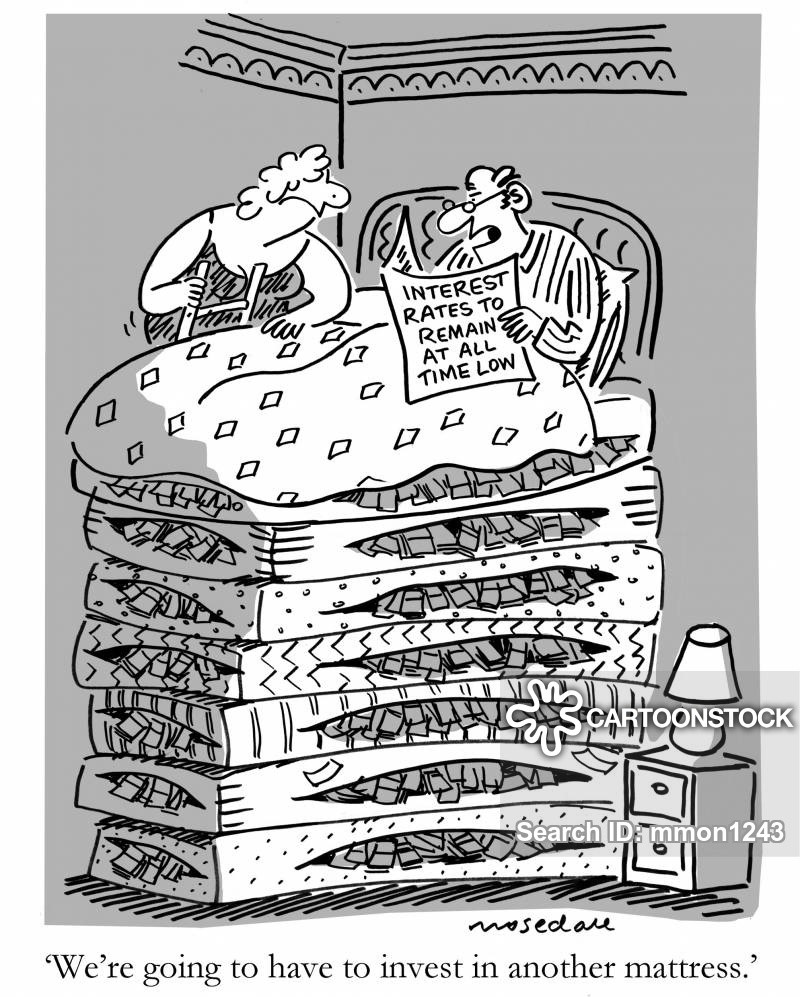 5. Fiscal policy will need to take the driver's seat, and fast.
Monetary policy, for the reasons highlighted above, has at best lost most of its potency and, at worst, has reached the limit of its reasonable usefulness. If monetary policy is out of action, fiscal policy becomes the key to any economic recovery for New Zealand.
However, roadblocks remain to getting fiscal stimulus going. The government is struggling to get some of its funding out the door and is lacking a group of ready-to-build capital projects that could provide relatively immediate stimulus to the economy. Without substantial progress towards securing an inventory of construction-ready projects, and more policy work to design and implement supportive tax and transfer settings, New Zealand might well be caught napping when economic growth falls below 2%pa.
"There is considerable uncertainty around the impact of fiscal stimulus on general economic activity. In any stimulus, there is a high risk the additional spending is saved, or spent outside New Zealand, reducing its stimulatory impact.

Most spending projects will face constraints beyond lack of funding. These include capacity constraints in the construction sector, limited ability of agencies to manage additional large projects, and long planning times required for implementation. While we can identify some areas of capital spending that can be quickly increased, focused on repairs and maintenance of the public estate, these alone are unlikely to provide a fiscal stimulus comparable in size to those implemented by most developed economies in the GFC.

Tax changes or cash transfers to households are the policy options more likely to meet the criteria outlined above. These also have the advantage of being potentially highly targeted to specific groups, aiding equity objectives. The tax options could include temporary variations to some rates. Cash transfer programmes can be an effective stimulus, but, if poorly designed may lead to perverse outcomes if the stimulus is saved or spent abroad."