Why now more than ever the governing parties need to be even-keeled and evidence-based to give businesses the certainty they need to invest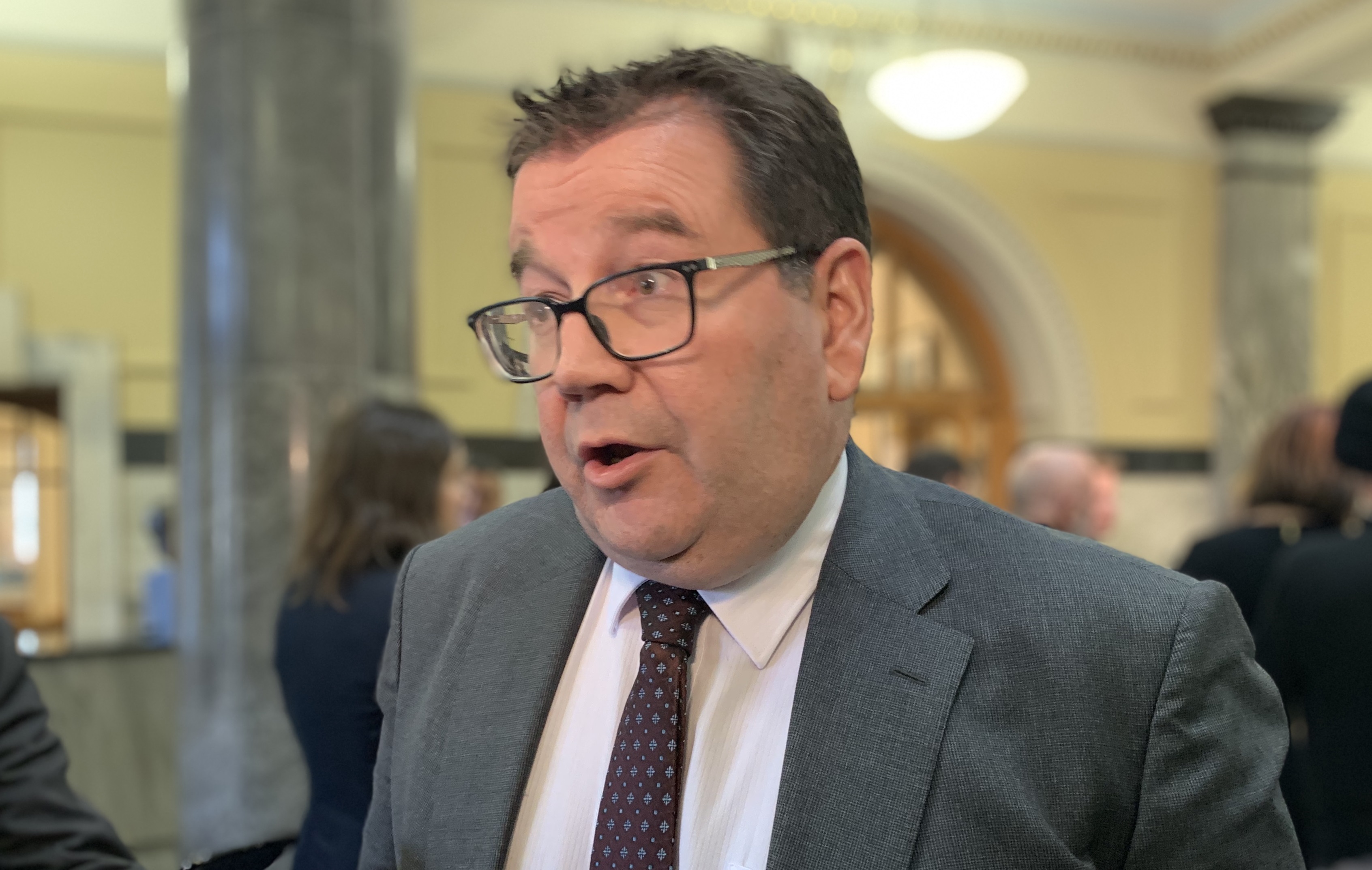 By Jenée Tibshraeny
In the lead up to last week's Official Cash Rate (OCR) cut I wrote a piece noting how the Reserve Bank (RBNZ) using its tools to stimulate the economy would put pressure on the Government to do its bit.
I said that while RBNZ Governor Adrian Orr is known to sport an undone top button, Finance Minister Grant Robertson would be the one getting a bit hot around the collar.
Given the RBNZ doubled-down and cut the OCR by twice as much as expected, Robertson may need to undo two buttons.
Orr's message was explicit: "Wake up and go and spend."
Yet with households already heavily indebted, playing their parts to prop up New Zealand's $1.1 trillion housing stock, his message was more urgently directed towards businesses and government.
Govt spending plans won't have stimulatory effect
There's been much debate over whether the Government should be doing more to get Shane Jones' "nephs" off the couch, so it can borrow more to ramp up infrastructure investment.
There's also been discussion around whether creating a lower tax-free income tax threshold and/or spending more on welfare could be ways to put more money in the pockets of those who are most likely to spent every extra dollar they get.
While the Government allocated more money towards new initiatives in Budget 2019 than it previously planned, Treasury's fiscal impulse shows that from 2020 government spending will have a relatively contractionary impact on aggregate demand.
Orr told TVNZ's Q + A on Monday he wanted the Government to "keep going on its planned expenditure".
He said he'd be "watching closely to see whether the impulse is coming through" and was "comfortable" knowing the Government's aware there's "no electric fence" at the point net Crown debt hits the 20% of GDP mark.
Robertson is under pressure to create the capacity and capability to spend more… all the while spending wisely, particularly in the face of the criticism that Labour governments are bad with money.
Business investment muted since the GFC
Yet he is equally under the pump to pull businesses out of doldrums so they open their wallets.
This graph from the RBNZ's latest quarterly Monetary Policy Statement shows how business investment has failed to rebound since the 2008 global financial crisis.
The RBNZ noted: "Business investment has been weaker than capacity pressure in the economy would suggest."
This graph shows that while demand over the last few years has been high compared to what firms are capable of producing (IE the output gap is above zero), business investment has been unusually low.
The RBNZ attributed this to scenario to "elevated global uncertainty", slower domestic GDP growth since 2016, and a move since the mid-1990s towards more services production, which is generally less capital intensive than manufacturing. 
"We expect business investment to increase over the projection period as capacity pressure builds. However, this increase may be tempered by structural shifts and elevated global uncertainty," the RBNZ said.
"Total investment is expected to be supported by strong construction activity."
Robertson talking to businesses 'all the time'
So firms weren't investing during a low interest rate environment when business bigshot John Key was at the helm of the country.
Will they invest when the cost of borrowing is even lower but confidence is rock bottom?
Robertson should be worried about low confidence - that "elephant in the room" Prime Minister Jacinda Ardern spoke of in one of her first formal addresses to the business community in February 2018 - becoming more destructive.
Asked by interest.co.nz what he was doing to help businesses perk-up so that OCR cuts are in fact stimulatory, he said:
"We're talking to the business community all the time about the investment opportunities that are out there.

"We've been doing a lot of work around different kinds of funding and financing vehicles for infrastructure investment and we're making good progress with that…

"We have a reasonably settled framework around industrial relations. We've passed some legislation there.

"People are aware we've got the business community involved in the various working groups that have been in place…

"They're working with us in the Future of Work forum around skills and how we lift the opportunities for in-work training, as we are doing with changes in the polytech and industry training sector.

"We are working with them and doing the things we can to build that confidence. You and I have discussed on many occasions the nature of those confidence surveys. The real data we saw shows there is investment going on. That's how 21,000 more jobs were created in the [June] quarter.

"We'll keep working with them. We understand there are concerns around certainty with the international environment and policy issues where they'll differ from us.

"We think the environment's really good for investing at the moment. We can only back the Governor in what he said on that account."
Good intent needs to result in pragmatic policy that isn't watered down 
The "policy issues" concerning businesses, which Robertson mentioned, aren't minor.
The highly indebted agricultural sector, burdened by Fonterra's woes, doesn't' want to start paying for its emissions.
Banks, their investors and their most high-risk customers (IE farmers and small business owners) are fuming over the RBNZ's proposal to make them hold more capital.
The new oil and gas exploration ban is putting the security of New Zealand's energy supply at even greater risk, while giving the impression the Government is willing to rip the rug out from beneath a sector.
Minimum wage hikes are adding to businesses' cost pressures.
Measures introduced to curb rampant house price growth are making consumers feel poorer and are reducing business owners' abilities to leverage off their houses.
The intentions behind these policy changes are good, even though those still being consulted on need refining. Key even admitted in July last year that his government's recipe for growth (population and house price growth) needed replacing.
The Government and the RBNZ are right in taking an intergenerational approach to make some structural changes.
The price of carbon emissions needs to rise to a point where businesses are incentivised to invest in research and technology to clean up their processes.
The Aussie banks have fat enough margins to build larger buffers for a rainy day.
High housing costs mean low wage workers are struggling to get by so need a hand.
Closing off our housing market to overseas investors while we try to plug a shortage, and curbing speculation, are sensible moves.
The risk the Coalition Government faces, particularly when it comes to thing likes Emissions Trading Scheme and Resource Management Act reform and the Zero Carbon Bill, is that its policies end up being watered down to please all parties to the point they're rendered ineffective.
It's vital good intentions translate into evidence-based policy. 
Certainty key 
Change comes at a cost and creates uncertainty, so needs to be justified.
While the Government's ability to control those costs might be limited, it can smooth out the bumps. This is where it's falling short.
It's refusing to wade into contentious political territory and create a population strategy. It's changing policies to match migrants with regionalised skills shortages and clamping down on dodgy education providers, but won't talk numbers - despite the capacity constraints the economy is grappling with.
On the transport front, it's scrapping new road developments the previous government got in motion.
It spoke out in support of extending the taxation of capital, commissioned a tax working group, then completely pulled the pin and has since shown signs of being too scared to go anywhere near tax reform.
The Government's move to put a lid on oil and gas exploration without consultation and against officials' advice, was the ultimate kick in the shins.
And further to campaigning hard on addressing the housing crisis, we have a new Housing Minister trying to get her head around the issues and are still waiting to hear what the housing "reset" will look like.
Businesses can deal with change, even if they don't like it. They just need to know what's coming.
As the waters get stormy, the country needs an even-keeled government.
However as the election approaches, and Labour, NZ First and the Greens start pinning their colours to the mast while eyeing the rudder of the ship, businesses might not get the steadiness they need to follow Captain Orr's orders and spend.