This week's OCR review was the first of four key pre-Christmas announcements that will collectively have a big influence on the economy next year. David Hargreaves reads the tea leaves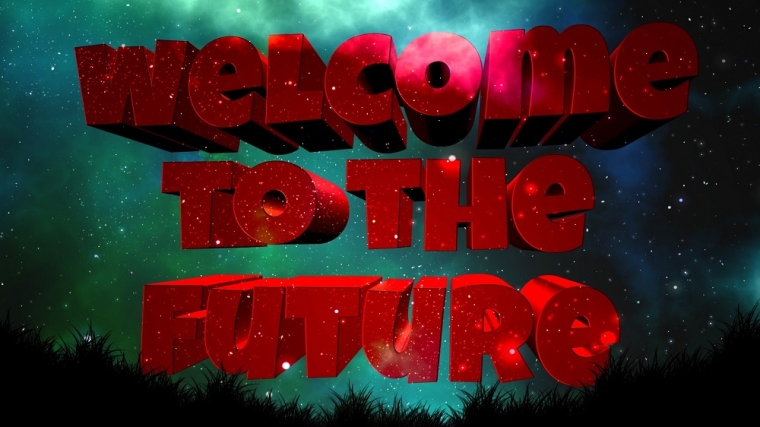 Well, that's one down - now three more to go...
The Reserve Bank's Monetary Policy Statement and Official Cash Rate (OCR) decision on Wednesday can be viewed as the first leg of four crucial announcements before Christmas.
Next up is the RBNZ's Financial Stability Report (FSR) on Wednesday, November 27. 
Then the RBNZ's release of its final proposals on increased capital requirements for banks on Thursday, December 5.
And last up is the Government's Half Year Economic and Fiscal Update (HYFU) on Wednesday, December 11.
The window into our economic future
Taken together the four big set pieces (including the just-gone OCR decision) promise to be very big scene setters for next year. They will be a window into our immediate economic future.
The interesting thing is that while the four events are each discrete, there's a lot of cross-influencing that might occur from one event to another.
Already it's being widely viewed that the RBNZ's decision to hold interest rates makes it more likely that the bank will again relax the loan to value ratio (LVR) restrictions when it releases the latest FSR on November 27. I've already said previously I think the RBNZ will do this and I think the RBNZ's decision to leave the OCR unchanged at 1% just makes it a more sure fire thing that the LVRs will be relaxed.
I still think the RBNZ would see some value in something of an upswing in housing activity at this stage and if they are not helping that by dropping interest rates again they can help by making it easier to borrow - hence a relaxation of the LVR rules.
This is likely to be particularly the case if we do see any sign of banks now moving mortgage rates UP, which is possible after the sharp rises in wholesale interest rates resulting from the non-cut to the OCR.
A natural flow
So, there's a kind of natural flow-on from the RBNZ not lowering the OCR, but then on November 27 relaxing lending rules...and then there's December 5. That day we finally get the RBNZ's definitive word on how much extra capital it wants banks to hold. This will be almost a full year after the RBNZ released its proposed capital requirements.
I'm not going to speculate now on what the RBNZ might eventually come up with.
What I would say though is that given the amount of posturing we have seen and continue to see from the banks it may prove extremely useful for the RBNZ if it does relax mortgage lending rules ahead of the bank capital announcement. And it might also be extremely useful to have a bit more gunpowder left in the OCR than it would have had if it had reduced it on Wednesday. 
The banks have been producing a grinding symphony of how once they are forced to hold more capital this will force lending costs up. 
I think this is an extremely simplistic argument since ultimately the banks can only charge what the market will put up with. And if we assume there is such a natural thing as competition, then it can be assumed that if one bank heroically tries to ramp its mortgage rates up, then others will see a market opportunity and will undercut that rate. If all the banks raised rates unflinchingly in unison there may be some serious anti-competitive questions raised by the regulators.
Keep an OCR cut handy
But notwithstanding such arguments, it would still be useful for the RBNZ to be able to say to the banks and the public that they (the RBNZ) are making it easier for the banks to lend (via the looser LVRs). And, if need be, the RBNZ might even be able to brandish a capital-driven OCR cut - IE working to neutralise any raising of mortgage rates the banks are able to accomplish.
Of course I doubt the RBNZ would ever style such a move in the way I have just done, but it wouldn't have to. Come OCR decision day it just tells us whether it is cutting the OCR or not. And clearly this is not a central bank too worried about 'surprising' the market - as it has just done that with the decisions in both August and on Wednesday.
The point is though, that by having that little more petrol in the tank an OCR of 1%, rather than 0.75% will give, and with possibly relaxed LVR rules, the RBNZ would go into bat against the banks over its capital proposals in a much stronger position.
All that would then be missing from the RBNZ's Christmas shopping list would would be the much-wanted extra fiscal stimulus to be provided by the Government. 
How about that fiscal stimulus?
The RBNZ seemed much more laid back on the whole subject this week, with the Monetary Policy Committed noting "fiscal stimulus could be greater than assumed" (which I think is an odd comment without knowing more about the context in which it was made). Asked by interest.co.nz at the OCR media conference about the call for fiscal stimulus, Governor Adrian Orr said: "You don't have to keep shouting..." and "...I imagine that it's been heard".
Well, of course there may yet be a chance for some extra signalled fiscal stimulus, with the HYFU to be announced on December 11.
Certainly there hasn't been any obvious indication from the Government that it is planning an extra boost - but certainly also, announcing a boost just before the start of election year would be timely. So, let's see.
I don't think this week's OCR decision should be looked at in isolation, nor should any particular conclusions be drawn from it. The strong reaction from financial markets in pushing up wholesale interest rates has meant that, in effect, we've seen a tightening of monetary policy. But monetary policy that is tightened can be loosened very quickly. 
The sum of the parts is what matters
We need to see what results from the combination of the four major events/announcements discussed in this column. It's the sum of these four events that will carry ramifications into next year.  
I feel reasonably confident in saying that by not many months into the New Year we will have a lower OCR. The LVRs will have been loosened. And the Government will have at least signalled more fiscal stimulus for the economy.
As for how the banks react to the capital proposals, well, obviously that's going to depend on what's in the proposals.
But I think the RBNZ's prepared itself pretty well for all eventualities. And my best guess is that the bank posturing will turn out to have been just that. 
The next few weeks are going to be real interesting though. There's going to be a lot to absorb. Then we can all have a think about what it all means for next year - election year - while we are on summer hols.
*This article was first published in our email for paying subscribers early on Friday morning. See here for more details and how to subscribe.