Roger J Kerr, who says the Robertson 'wellbeing' Budget will be all about re-distributing the pie rather than growing the pie, offers his thoughts about what should be in the Budget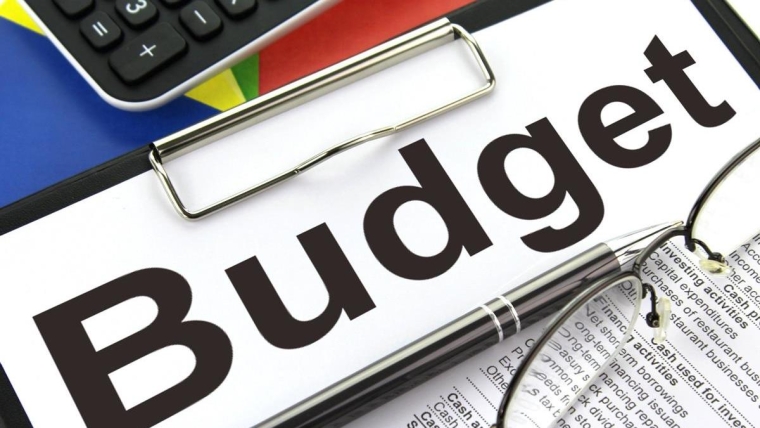 Summary of key points: -
US economic data is (so far) too inconsistent to produce a stronger US dollar.
What will not be in Grant Robertsons's budget (but should be!).
Medium term FX hedging policies pay off for USD exporters.
---
US economic data is (so far) too inconsistent to produce a stronger US dollar
The expectation that US economic data would be consistently stronger through the months of March, April and May to produce a stronger US dollar and propel the EUR/USD exchange rate back below $1.2000 again has not materialised as we had anticipated.
There is no question that the US economy is rebounding out of the Covid restrictions at a very robust rate, however the various measures of economic activity have not been consistent in confirming the speed and strength of that recovery.
The up and down nature of US economic data over recent weeks, being a lot weaker than forecast in some cases and a lot stronger than forecast elsewhere, has caused similar topsy turvy price action in the bond market, equity markets, the USD exchange rate index and thus the NZD/USD rate.
Had the economic data rolled out as uniformly strong across the board, the financial and investment markets would be pricing risk with a lot more confidence that it would only be matter of time before the Federal Reserve have to relent and signal an unwinding of their monetary stimulus (tapering of bond buying).
Much stronger than anticipated data in the US such as their April CPI inflation figures released last week did cause immediate market responses in the form higher US bond yields, lower equity markets, US dollar gains and two short-term sell-offs in the NZD/USD rate to the 0.7140 area.
However, subsequent retail sales, industrial production and consumer confidence numbers released on Friday 14th May all proved to be weaker than forecast, resulting in the 10-year US Treasury Bond yields decreasing from 1.68% to 1.63%, equity market rebounding higher and consequentially the NZD/USD rate returning back up to 0.7250.
Whilst the rapid Covid vaccination rate in the US has restored confidence in stronger economic activity, at the grassroots household level there still appears to be some hesitancy with some schools slow to re-open therefore parents slow to return to full time employment and suggestions that the Biden benefit cheques are producing a disincentive to return to work.
The inconsistent pattern that we have witnessed so far is not expected to continue over coming months.
As major public attractions such as Disneyland progressively re-open and Americans travel inter-state for their summer holidays, the pent-up demand from 12 months of restrictions should come through more forcibly in their economic data.
US housing starts for April being released on Wednesday May 19th will be one example of more consistent upbeat economic outcomes, as will the continuing reductions in the weekly Jobless Claims numbers. The volatility in the US economic data at this time is also being caused by the Covid shutdowns over the last 12 months distorting accurate collection of data and measurement of economic activity i.e. normal seasonal adjustments are all over the place.
The outcome of the ongoing debate as to whether the current sizzling increases in inflation in the US will prove to be purely temporary (the Fed label it "transitory") or more permanent will determine if and when the US dollar strengthens on the Fed delivering a tapering signal.
The argument for the inflation jump being temporary is based around shipping/freight disruptions and related cost increases quickly self-rectifying and oil prices reversing back down.
The evidence from US manufacturers is that shortages of micro-chips and semi-conductors is shaping up to be much more permanent in nature.
At the end of the day, permanent higher inflation is only really caused by consistently higher labour costs and the central bankers in the US, Australia and New Zealand with dual inflation and employment mandates will need to see wages lifting before they unwind monetary stimulus and start the process of increasing interest rates. On current trends, that scenario appears much more likely to occur in the US economy than in Australia and New Zealand.  
What will not be in Grant Robertsons's Budget (but should be!)
Unlike Josh Frydenberg's Australian budget delivered last week, Finance Minister Grant Robertson's NZ Government Budget statement this Thursday 20th May will not be expansionary, delivering tax cuts and incentives for stronger business investment.
Instead, expectations of innovative and bold economic policy initiatives to drive growth, business investment and employment from the Ardern labour Government are close to zero.
The Robertson "wellbeing" Budget will be all about re-distributing the pie rather than growing the pie.
Therefore, the implications for the NZ dollar currency value are also zero, as there is absolutely no expectation of anything else but the status- quo for Government economic policy settings.
Looking back on the last 12 months and considering the unique position New Zealand found itself in respect to a Covid-free status, the opportunities to take advantage of our economic fortune, and other nations' misfortune, have largely been ignored and/or squandered by our Government.
A more proactive and innovatively-thinking Finance Minister would be confirming the following alternative policy prescriptions in his Budget this week to expand the economy and thus deliver the additional tax revenue to reduce ballooning Government debt: -
A clear plan on the timing and protocols to reopen the borders in order that international investment and trade interactions can happen to stimulate new and increased business investment in New Zealand. Uncertainty continues to hinder new business investment decisions and economic growth will be subpar as a result.
A clear plan on when and how foreign tourists and foreign students can return to New Zealand to restore the two industries most adversely impacted by the Covid border closures.
The creation of special economic/business zones with associated financial incentives to attract investment and people into New Zealand so as to diversify the economy and create new employment opportunities. Examples are biotech, computer gaming, health technology, agri-science and film/television.
Central government led, but private sector delivered major infrastructure, irrigation and housebuilding projects utilising contracted overseas labour resources to get the work done a lot earlier than what constrained local resources can achieve.
Government support and backing to exciting innovations now taking place in agriculture to move to carbon positive farms, regenerative farming practices and development of new grasses and livestock breeds to reduce methane. Take a look at what Geoff Ross and Tom Sturgess are investing in.
Unfortunately, none of the above list of innovative strategies will feature in the Government's Budget. On the contrary, it will confirm further steps along the path of central command and control of the economy from Wellington, as we have already seen with education, health and employment collective bargaining.  
Medium term FX hedging policies pay off for USD exporters
Exporting companies who have consistently employed medium-term FX hedging policies and programmes out to two years forward have seen the benefits over recent months as the Kiwi dollar holds above 0.7000 for longer than expected. Shorter-term hedging horizons do not do the job to protect profit margins and product pricing power when the risk of a 30% NZD appreciation over 12 months (or more accurately a USD depreciation) turns into a reality. Exporters who still have six to 12 months hedging in place at lower NZD/USD exchange rate levels can afford to be patient in entering replacement hedging and/or substituting forward contracts with purchased NZD call options.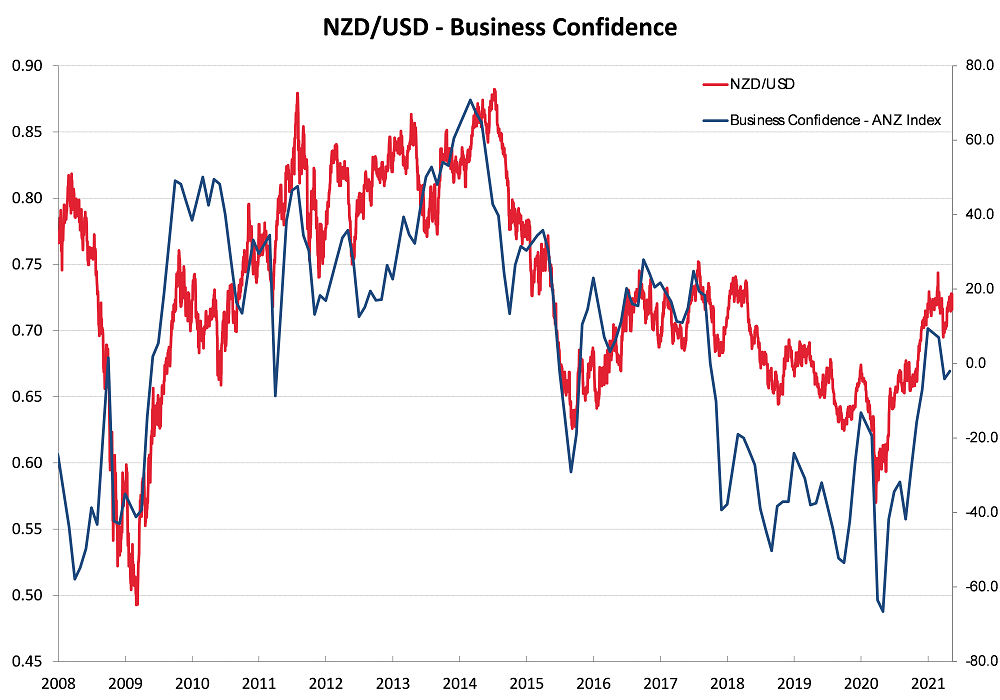 ---
---
*Roger J Kerr is Executive Chairman of Barrington Treasury Services NZ Limited. He has written commentaries on the NZ dollar since 1981.