Opinion: We may have already seen conclusive evidence that LVRs have hit the housing market - we just don't realise it yet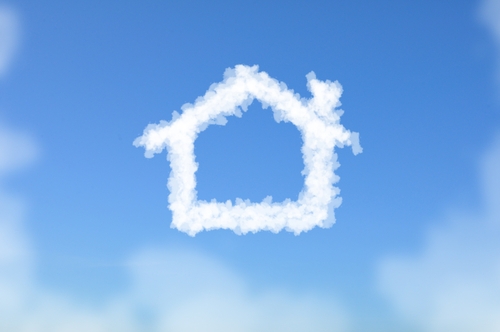 Almost since October 1 dawned the New Zealand public have become like a load of restless children.
But in this case the refrain is not so much: "Are we there yet?" but "have the LVRs had an impact yet". There is this burning desire to know, now, just what effect the Reserve Bank's newly furnished weapon is having on the market.
So, of course there have been the anecdotes, the tales of banks withdrawing lending and of buyers being turned off.  Today's BNZ-REINZ Residential Market Survey results provided probably the strongest anecdotal support yet for the proposition that the LVRs are having an effect.
But most informed people are suggesting it will be another month before we get some sort of better picture in terms of hard evidence. The real-deal facts and figures.
I would suggest, however, that there is hard evidence already that the "speed limits" on high loan-to-value lending have had one heck of an immediate impact.
Bank economists on the whole gave surprisingly bland, wait-and-see, assessments of the latest monthly figures from Real Estate New Zealand out this week.
The figures showed a new record high national median sales price and a slight decline in the seasonally-adjusted number of sales.
What the figures didn't and couldn't indicate is what would have happened if the LVR limits had not been in place? That really is the million dollar question that endless sifting of the actual figures cannot answer.
I had believed for many months that with the way the house market roared on through the winter and with declining number of houses listed for sale that we would see an explosion of sales volumes and prices in October as the natural spring upturn and the over-heated, buy, buy, buy sentiment collided.
History cannot always be the guide, but if you look back a year, national sales figures in October 2012 were actually up some 17.5% on those for September 2012, while the Auckland sales figures were up some 17% in October 2012 compared with the month earlier.
But moving forward to 2013 and the national October sales figures were slightly higher than those for September, while the Auckland figures were actually down.
Strong gains
If we look back, again, as far as 2010 it can be seen that year-on-year September figures both nationally and for Auckland were up strongly in 2011, 2012 and 2013. In fact the 2013 figures were very strong - up by about a thousand.
Comparing Octobers shows that there were strong rises year-on-year for October 2011 and 2012, but not, as discussed, for 2013.
The definitive RBNZ announcement on what the actual "speed limit" would be came out on August 20. Any mad dash on the part of, particularly first home buyers, to get into a house before the limits bit would have been reflected in the sales figures between the end of August and the start of and running into October.
Perhaps the rush, such as it was, came in September with that nationwide year-on-year increase in sales of around 18.9%, while Auckland's sales were actually up by 22.5%.
But remember also that during October there would have been quite a few people still with pre-existing high-LVR loan approvals still transacting to buy a house, so you would expect that the October figures should have also got something of a pre-LVR boost. But the overall figures suggest not - unless without the pre-loan approval boost the 'natural' figures were actually considerably down.
A big hole
Using some admittedly fairly basic extrapolation of recent sales trends would suggest that the October figures could actually very easily have had a "hole" of around 500 to 1000 sales that might have been conducted without the LVRs.
Clearly people might disagree with such a viewpoint, but it comes back to the essential difficulty around not just looking at the figures as they were - but what they might have been without the LVR impact. I think there's clear enough evidence that even in the first flush, the LVR limits have really chopped back the sales volumes.
Consider further: The shortage of available listings during this year has had a restraining impact on the number of sales being transacted.
But the key point to note about October is that according to Realestate.co.nz there was a very strong rise - 10% year-on-year - of new listings during the month. Seasonally-adjusted estimates of the new listings in Auckland suggested that they were up over 20% in the month.
Constraining factor
So, the constraining factor that had been there on sales volumes in previous months was, while still there, actually less prevalent in October.
Given then that recent mortgage approvals have been week-by-week significantly lower since the start of October - this week's figure was down 10.8% on the equivalent week a year ago - it has to be anticipated that November's national sales figures will show a significant drop.
The key thing then to look out for is whether the drop in activity continues and what happens to sales prices. As we saw prices rose again in October. But if sales volumes drop - assuming there are good numbers of house listings on the market - then prices should ease.
The big question will be to what extent house investors unaffected by LVR limits pick up the slack and keep pushing the prices up.
The idea that first home buyers are getting locked out of the market is already a hotly emotive issue. John Key knows well enough it could be very bad for the ballot box.
Back off, pressure off
If, however, prices do back off - or even ease - during the next few months, that would take a lot of pressure off. After all, anybody choosing not to buy a house now and seeing prices go down would feel pretty pleased they waited.
But, to go back to the initial proposition, it is going to be very hard to look at actual prices over the next few months and try to judge what those prices would have been if the LVRs were not in place. It is hard to sound convincing when confronted with a 5% rise in prices by saying: "Yeah, but without these LVR restrictions the prices would have gone up 30%."
The truly combustive mix would be if prices keep inching up and say in six months time our would-be first home buyers are in the position where a home they could have bought now with a high-LVR would be out of reach whatever the loan ratio. The logic of: "Yes, but it would have been much worse without the LVRs" is not going to seem compelling.
If we get to that point expect to see the Government back in the RBNZ's ear, more forcefully this time. National will not want to fight an election campaign dominated by images of tearful young couples locked out of houses.
For now, I think the RBNZ would be quietly very happy with what it has seen.