Gareth Vaughan argues the RBNZ's LVR 'speed limit' policy stacks up favourably against its hysterical opposition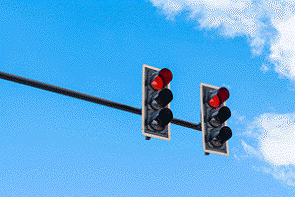 By Gareth Vaughan
Reading some of the hysterical reaction to the Reserve Bank's ongoing restricting of banks' low equity mortgage lending you'd almost think Graeme Wheeler was committing a crime by making it harder for young New Zealanders to fulfil some perceived birth right of gorging themselves on 95% mortgages.
Here are but five examples.
The NZ Herald; "Yesterday's Reserve Bank decision to continue keeping a tight rein on residential lending has shattered the dreams of many would-be first home buyers."
A Radio New Zealand story that began with this line; "Real estate agents and lenders are calling for home lending restrictions to be removed, saying they have done their job."
Then there's Labour housing spokesman Phil Twyford, who has been continuously blaming the Government for a policy John Key clearly didn't want (and didn't think would work), and has shown the Reserve Bank asserting its independence.
"When even hard boiled property investors like Olly Newland say first home buyers have been shafted by loan to value ratio lending restrictions, surely it is time for the Government to listen," said Twyford. "Auckland landlord Olly Newland said today that under LVRs first home buyers have disappeared from the market because they cannot raise the minimum deposit, leaving the market to property investors and the wealthy."
Real Estate Institute of New Zealand CEO Helen O'Sullivan; "The long-term implications could be that first-home buyers give up on home buying and that's fine if they turn to other investments but not if they just end up buying jetskis."
And the restrictions on banks high loan-to-value (LVR) residential mortgages are also crippling provincial towns, according to Andy Stewart, a REINZ district forum member for Manawatu.
"I know that Wanganui sales have slowed. LVRs were supposed to slow the Auckland market but they have crippled provincial towns," Stewart said.
So based on those comments the LVR restrictions have been a colossal disaster, shafting first home buyers, ruining New Zealand's provincial towns, letting fat cat property spruikers get richer, and Wheeler should resign in disgrace.
Cobblers.
Banks not being allowed to do more than 10% of their mortgage lending to borrowers with deposits equivalent to at least 20% of the house price has undoubtedly made it harder for would-be first home buyers. But is having to wait longer, save more money and take on less debt really a disastrous long-term financial recipe for someone starting out on the property ladder?
As Wheeler told Parliament's Finance and Expenditure Select Committee the LVR "speed limit" has helped reduce Auckland's annual house price inflation from around 17% to around 8.5%. Should a responsible central bank governor have just sat back and let house price inflation continue at 17% or higher? More broadly the Reserve Bank's Financial Stability Report had national house price inflation at 9.4% in September last year and just 5% in September this year. The LVR restrictions aren't the only reason house prices aren't rising quite as fast - overall - as they were. But they're certainly a factor.
Numerous international surveys have shown New Zealand house prices at dangerously high levels including a recent survey from the Bank for International Settlements, the central bank's bank, showing a New Zealand house prices to disposable income ratio at almost 140%, one of the highest levels from a broad range of countries surveyed. The value of 140 indicates the ratio is 40% higher than the historical average.
Wheeler also told the Select Committee Core Logic data showed the proportion of sales to first home buyers averaged 19% over the last decade, and had only fallen to 17% since the introduction of the LVR restrictions. That's not as big a drop as anecdotal evidence - mostly via the media - would suggest.
It's important to remember the bank lenders themselves have a role to play in terms of who gets high LVR loans. Shortly after the Reserve Bank implemented the policy, Kiwibank said it would prioritise first home buyers over property investors in terms of the distribution of its high LVR quota. Other banks could do the same.
And as New Zealand Institute of Economic Research (NZIER) principal economist Shamubeel Eaqub points out in his book, Growing Apart, Regional Prosperity in New Zealand, there are plenty of other issues challenging regional New Zealand aside from housing.
Wheeler, meanwhile, listed issues driving strong house price inflation as supply shortages, interest rates at 50 year lows, aggressive bank lending and rising net migration. On the housing supply and cost side we also know there are issues around high land and building materials prices.
Against this backdrop the LVR restrictions have slowed down the tap pumping credit into the housing market. In September this year just $359 million worth of bank lending was done at LVRs above 80%, down $828 million from $1.187 billion in September last year. And despite widespread talk before the restrictions were introduced of borrowers and banks rorting them and non-bank lenders moving in to fill the gap, there has been little evidence of this so far.
That said, the longer the LVR restrictions are in place the more chance they'll be rorted on a material scale. I think the Reserve Bank knows this, which is why they keep saying the restrictions are a temporary measure.
You could argue, as NZIER has, that another tool might have been preferable to the LVR restrictions. For example, the Bank of England has decided no more than 15% of banks' new mortgages should be loans equivalent to more than four-and-a-half times a borrower's income. But the fact the Reserve Bank was prepared to act on a property bubble against the wishes of the government, the real estate industry and some in the banking industry, should be applauded.
As for the property investors, they're also in the Reserve Bank's sights. Wheeler's deputy, Grant Spencer, said the central bank's still working on plans to make banks hold more capital against loans to owners of multiple rental properties. Spencer said the Reserve Bank is working on how to categorise a borrower as a residential investor, noting it could be based on the proportion of their total income that's coming from their investment portfolio, rather than just the number of houses they own. This could make loans more expensive for property investors, and potentially harder to obtain.
Already there are questions over whether such a policy could work. A couple of the concerns thrown up are what to do about trust ownership, and when an investor has mortgages with different banks. But critics also thought the LVR policy would be too hard to implement. So I wouldn't necessarily bet against the Reserve Bank getting this one right too.
This story was first published in our email for paying subscribers early on Monday morning. See here for more details and how to subscribe.