Fonterra cuts product available in global auction ahead of key decisions on prices for farmers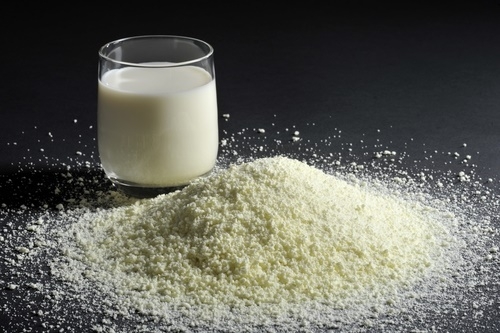 By David Hargreaves
Fonterra's sharply reduced the amount of milk powder it will make available on the GlobalDairyTrade auction platform over the next 12 months prior to the next auction early on Wednesday and ahead of a crucial board meeting on Friday, which will deliberate on the forecast milk price for farmers this season.
At the moment Fonterra's forecasting a price of $5.25 per kilogram of milk solids, but following nine consecutive falls in dairy prices in the GDT auction, the last one precipitous, the expectation is that the forecast will be significantly reduced to possibly around $4.00 to $4.25. (See here for our back articles on dairy prices.)
Fonterra, without more broadly announcing that it would cut in its supply to the GDT (IE to my knowledge it told neither the media, nor the NZX in general, nor did it say so on its public website), issued a statement published on NZX Futures last Thursday, in which it said it was cutting its total product available on the GDT over the next 12 months by 47,800 metric tonnes (5.8%) to 800,985MT. By far the biggest reduction was in whole milk powder (WMP), with a 25,450MT reduction over the next three months and a further 20,750MT reduction between November and January.
According to ANZ rural economist Con Williams the total reduction in WMP made available will be 9%. As some means of giving relevance to the figure, ANZ calculates that the 46,200MT tonnes of WMP involved represents an equivalent amount to the entire US export of WMP in the past 12 months.
WMP prices have been particularly soggy in the recent GDT auctions, having dropped by a total of 20.6% across the last two auctions.
Futures trading ahead of the next auction in the early hours of Wednesday would suggest there will be further falls in the WMP prices. The October 15, November 15 and December 15 contracts have been changing hands at -6.2%, -6% and -2.1% respectively compared with the prices in the last GDT on July 15, suggesting further falls in this week's auction. But it does need to be stressed that not all the contract dates registered trades in the last auction and, in any case, the futures prices have not in the recent past offered a wholly reliable guide to what will actually happen in the auctions.
ANZ's Williams had this view on the week's auction: "For us another decline seems likely followed by a period of stability at low levels. The two most likely catalysts for improvement will be China increasing its purchases and/or New Zealand milk supply declining."
In its limited-release statement Fonterra said the key factors that influenced its GDT forecasts were: seasonal changes or weather events impacting its milk supply; production, storage or supply chain constraints; anticipated customer demand from GDT and non-GDT sales channels; and differences in relative returns of products.
"In response to current conditions in the global dairy markets, Fonterra has modified its product mix that will see a volume shift away from whole milk powder and into our other products in the portfolio. In addition, our key customers have responded to global conditions by re-shaping their purchasing profile, altering our forecast off-take profile. On the supply side we have anticipated that our farmers may reduce volumes in response to the current low price signals," Fonterra said. 
Farmers facing up to the second consecutive season of poor returns will be looking to what Fonterra announces, presumably late on Friday, after its board meeting. Already the dairy co-operative has said it will axe 523 jobs, intended to save it about $55-$60 million a year. But farmers looking at a $4.40 per kilogram of milk solids price for the recently finished season (down from as much as $8.40 a year earlier) and now facing around $4 or possibly slightly worse for the current season will want to know what Fonterra can do for them right now.
As a very large organisation that is on the one hand directly answerable to its farmer shareholders, but on the other is (albeit less directly) answerable to the New Zealand public for its management of a very significant part of our economy, Fonterra needs to make sure it is communicating clearly and openly at times such as this. The juggling act between the interests of its shareholders and those of the wider public is a tough one, but one Fonterra needs to get right. 
In terms of 'openness' of communication, well, this writer is not too impressed with the efforts of Fonterra so far this year. Here's hoping Friday's statement is a wide-ranging and comprehensive one.