David Hargreaves asks how much longer the Government can afford to wait before taking action on the country's surging immigration levels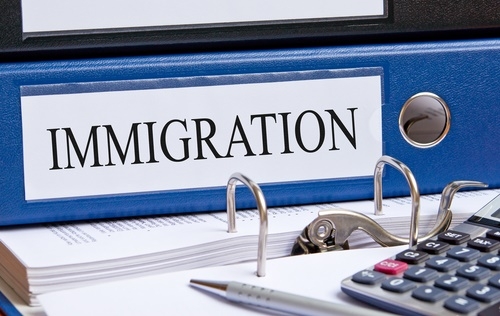 By David Hargreaves
Migration is an issue that's a bit of lose-lose for any government.
Open the borders to all and sundry and a government risks an immigration flood that potentially carries social and economic risks. Close the borders and it looks xenophobic, insular and, well, just mean. A government can also rob itself of the potential to add capital, ideas and cultural diversity to a country's mix.
No surprise then that our Government has chosen the classic approach to our current inbound migration boom. It is ignoring it and waiting for it to go away. The Government presumably doesn't see votes to be gained by jumping in either direction on the issue.
I commented recently (with some possibly visible scepticism) on the Reserve Bank's hopeful opinion that immigration had now "plateaued".
Well, good luck on that one.
According to Statistics New Zealand's latest figures, in the 12 months to September the country added more than 61,200 net migrants, a new record beating the 60,300 record figure for the 12 months to August.
In September there was an actual net gain of 7069 net migrants - that's the most for any September month and just short of the monthly record of 7101 set in February this year.
But of more significance is to look at the "seasonally-adjusted" figures, where Stats NZ has taken out seasonal variations in migration patterns. These figures tell you that we hit a historic high water mark in July with a seasonally-adjusted 5720 net migrants, falling to 5480 in August (a then second-highest ever figure) and then rising again to a new second-highest ever figure of 5550 in September.
If  the rate of growth in the past three months were to be maintained over a full year, this would give an annual growth rate of 67,000 migrants.
To go back to the actual figures, the 61,234 net migrants arriving in the 12 months to September represent an addition of around 1.3% of New Zealand's population.
If we look at the picture in Auckland, the number of net arrivals in the 12 months to September was 28,395, which represents an addition of about 1.75% of Auckland's population.
The last time Auckland saw inbound migration at anything like these levels was in 2002 and 2003, when for the 12 months to September in each year net inbound migration topped the 20,500 mark.
But in that regard it is also worth looking at building consent figures. In the 12 months to September 2002 there were over 10,600 new dwelling units consented in Auckland, while for the 12 months to September 2003 the figure was just short of 12,500.
Building consent figures for September this year haven't been released yet, but for the 12 months to August there were slightly more than 8600 dwelling units consented for Auckland. It may be reasonable to think the figure for the September year may be over 9000 - but that would be versus net immigrants during the same period of over 28,000. So, during the peak of the 2002-03 immigration boom, Auckland was building about half as many houses as it was receiving migrants, while now the ratio's under a third. And this in a city widely reported as having a substantial shortage of houses for its existing population.
It is not about stay-at-home Kiwis
At this point it is again worth tackling one of the constant refrains - which I think has become a very misleading one - that the current migration boom is more a story about New Zealanders staying at home than it is one of increased immigration.
Yes, more Kiwis are staying at home, but they haven't STOPPED leaving altogether. Far from it.
In the 12 months to September,  35,358 NZers left the country on long term trips, while 30,025 returned, meaning a net 5333 Kiwis left the country. That's a relatively low figure, but nothing like the lowest ever. In the 12 months to September 1983 the country saw fewer than 1000 net departures of Kiwis.
But in contrast, if we roll the calendar back three years from 2015 we see that in the 12 months to September 2012 some 61,915 NZ citizens shot through, while just 22,370 returned for a net loss of 39,545 Kiwis in the 12 month period.
So, yes, far fewer Kiwis are leaving at the moment, that's true. But there is still a net outflow of NZ citizens on an annual basis. It's also worth noting that of those NZ citizens leaving in the past 12 months, a net 3586 left Auckland - so the burgeoning inbound Auckland migration figures are not all about Kiwis coming back either.
The final point on this is to look at the recent trend in net migration figures EXCLUDING NZ citizens. In the year ended September 2012 a net 36,265 non-NZ migrants arrived, rising to 41,831 in September 2013, 55,106 in September 2014 and now a net 66,567 non-NZ citizens have been added to the population in the latest 12 month period. That's a 30,302, or 83.6%, rise in the net number of non-NZ migrants in just three years.
Monitoring the flood
Moving away from the net figures, and looking at long-term arrivals into the country (which includes returning Kiwis) these totalled 118,882 in the 12 months to September, up from 105,468 in the September 2014 year and just 91,187 in the September 2013 year. That's a 27,695, or 30.4% rise in the numbers in just two years.
In recent years large numbers of people have been entering the country on work visas. In the year to September, 36,319 were on work visas. That's up from a total of 31,910 on work visas over the previous 12 months, and 28,914 in the September 2013 year. Assuming this rise is linked to the Christchurch rebuild then presumably these numbers may well subside over time, though obviously they remain very strong at the moment.
But then there's students. It is worth noting that this Government made changes to rules making it easier for overseas students to work here in late 2013.
In the September 2013 year 14,907 people entered on student visas, rising to 21,376 in the September 2014 year and 26,986 in the 12 months ended September 2015. That's a 12,079, or 81%, increase in just two years.
The increase in student numbers in that two year period represents some 43.6% of the total increase in overall arrival figures in that time.
Clearly the Government's change to the student policy has been a very significant contributor to the increase in overall migration gains.
Banking on an exodus
It seems to me that this Government is banking on resumption of a large-scale exodus of Kiwis fairly soon. In the five September years up to 2013, for example, a net average of over 27,500 Kiwis per year left the country. History is on the Government's side.
However, it seems a fairly dangerous assumption for the Government to make that such an exodus will recommence in the near future. And it's risky and dangerous for the Government to rely on such an outcome.
The NZ escape valve has always been Australia. If it's grim at home, clear off across the ditch and make your fortune in the Lucky Country.
But there's a problem at the moment. I simply can't recall, from an economic perspective, the last time Australia looked so unattractive as a place to go and live. Unless prospects across the ditch improve more quickly than seems likely at the moment, it's very difficult to see the tap of outbound Kiwis being turned on again very soon. And if the exodus doesn't soon resume - and I don't think it will - then this country is going to be looking at a case of population-fed severe indigestion very soon.
Auckland as the biggest city and prime recipient of the migrants will probably get double indigestion.
What to do?
This country cannot control what New Zealand citizens do. Whether they stay here and live. Whether they leave. Whether they return.  But the Government can control the numbers of non-New Zealand citizens coming here. And it should be doing this far more diligently.
With an economy that's now turning down and with unemployment levels set to rise, It makes no sense to be artificially inflating the population of this country and its largest city. Not when we don't have the economy, the jobs, the houses and the infrastructure to cope with even current population numbers.
At the very least the Government should as a matter of urgency be revisiting the rules around overseas students and work rights. That would be a good first step.
The Government has helped to cause a situation that is likely to become a problem very soon. And it's a problem that is not going to go away by itself, even if the Government keeps crossing fingers that it will.