David Hargreaves crunches some of the official numbers on mortgage interest rates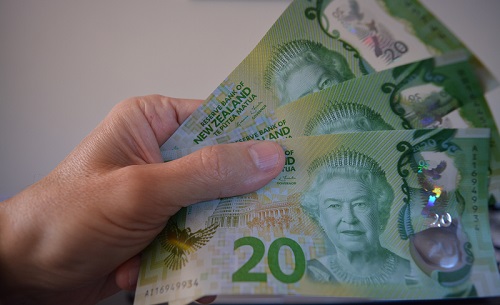 By David Hargreaves
The focus of economists and others on when and whether the Reserve Bank will raise official interest rates again is rather overlooking a key point at the moment. Banks are increasing rates anyway and have been for a little while.
The RBNZ has recently seriously upgraded the information it collects from banks through the new balance sheet survey, replacing the old 'Standard Statistical Survey'. This new information, published monthly, gives a more detailed picture than before of who's borrowing money and for how much and how much various parties are lending to the banks.
So, this information provides some valuable insights into the nitty gritty of what is going on.
A key component of the current dynamic driving banks is the flagging rates of deposits. The historic low rates of interest have seen investors looking elsewhere for places to park their funds.
After seeing double-digit growth in household deposits through 2015 and early-2016 the banks saw the inflow of funds drying up in the latter half of the year.
Moving on to this year, the official data for March showed that there was something of an upsurge in the amount held by banks for household deposits.
In March the amount held by banks for household deposits increased by nearly $2 billion, which outstripped the $1.2 billion increase in the total amount advanced on mortgages.
But all things need to be put into perspective. If you look at the three months to March - admittedly including the Christmas period when saving is not on everybody's minds - household deposits have risen by just a little over $2 billion; that's how flat the previous two months were.
Outstripping the savings
The total amount outstanding on mortgages, however - albeit that the pace of growth is now slowing - increased by some $3.5 billion over the same three months. So, basically a $1.5 billion shortfall during that period. Problem.
Of course the banks can and have been making up for the shortfall between what they get in deposits and what they lend out by borrowing offshore.
But lines appear to be being drawn now.
When releasing the RBNZ's latest Monetary Policy Statement last week, RBNZ Governor Graeme Wheeler talked about the current market dynamics, including the banks sourcing money offshore. He said while it was still easy enough for the banks to borrow offshore, the cost of these funds had gone up, and, additionally, some of the banks were getting up against their treasury limits on offshore funding.
"...So that means they have to look at domestic market for their financing and that's leading to an increase in competition for deposits and we are seeing an increase in deposit rates. So the banks have essentially been faced with higher costs of funding and that's been reflected in the adjustment or the increase in mortgage rates that we've been seeing so far. And I would expect that competition for deposits to continue quite significantly in coming months."
Okay, so, we know what this leads to...If banks are having to pay more to get money in, they'll look to get more for the money they are lending out.
Borrowing rates started rising appreciably in around September, and more noticeably from about November on. And they have continued to rise. Interest.co.nz tracks the changes and collates what the banks are currently charging.
The RBNZ's new residential mortgage interest rates figures, albeit that the latest figures available are just up to March, demonstrate how average rates have edged up since September. Any special rates or discounts offered to borrowers with conditions (eg 30% equity) are excluded from the results.
Average % payable on new residential mortgages

Month
Floating
Fxd 6mo
Fxd 1yr
Fxd 2yr
Fxd 3yr
Fxd 4yr
Fxd 5yr
Sept 2016  
5.64
5.08
4.90
5.06
5.22
5.25
5.62
Mar 2017  
5.82
5.23
5.06
5.28
5.59
5.80
6.25
Now, these figures are rising from an extremely low base, and the increases don't look too much. But a bit of casual arithmetic on interest.co.nz's mortgage calculator shows that even these increases will have had a discernible impact.
Taking a 'finger in the air' random sample of a somewhat Auckland-esque-sized $450,000 mortgage at a 30-year term, we can see that as at the end of March, we would be paying about $610 a week, up from $598. That's a 2% increase, which will cost around $624 a year.
If you take fixed rates, say the popular two-year term, that as at the end of March would have been costing about $575 a week, up from $561 a week - or a 2.5% increase, costing $728 a year more.
Should have fixed for five-years?
Five-year fixed rates have not been particularly popular, but you do wonder if some people will regret that they haven't been. Based on our example, if you had climbed into a five-year term back in September you would be paying $597 a week versus $639 a week as per the prevailing rates at the end of March. It's actually a 7% increase in payments, meaning $2184 more a year. That's a nice airfare-sized amount more you would have in your pocket if you had signed up in September.
Nobody's suggesting this magnitude of increases is going to make anyone destitute. But if you look at these rises, plus the fact that rates have continued to edge up in the following two months, and the fact the banks are promising more rate rises...well, it all has to make some difference, given the amounts of money some people are having to borrow just to get into homes - particularly in Auckland.
For the moment then the OCR is strangely irrelevant. It is all about the banks' own funding dynamics.
But borrowers will need to keep their eyes open.
And the final point is, if there are some shocks (most probably external) that do force the RBNZ to move on official interest rates much earlier than it's currently signposting, then the consequences for a heavily indebted nation of homeowners could be fairly stressful.
Watch this space. And be careful out there.