Gareth Vaughan suggests that whoever is in government after the September 23 election, the RBNZ's unlikely to get a DTI tool and largely has itself to blame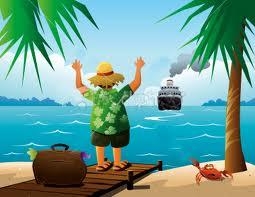 By Gareth Vaughan
Has the Reserve Bank missed the boat on getting itself a macro-prudential debt-to-income (DTI) ratio tool?
That may seem a premature question when the prudential regulator has only just issued a consultation paper on the concept, and submissions aren't due until August 18 meaning the process has months to run yet.
But, ahead of the September 23 election, the lukewarm response from the Finance Minister and his Labour shadow must be concerning to the boffins at number 2, The Terrace. That's because, under its Memorandum of Understanding with the Finance Minister, the Reserve Bank must get said minister's approval to have a DTI tool added to its macro-prudential toolkit.
Grant Robertson, Labour's Finance Spokesman, issued a statement saying, "Labour does not support debt to income ratios for first home buyers."
"The introduction of across the board debt to income ratios for home lending would punish first home buyers struggling to get into the housing market," said Robertson. "Thousands of young New Zealanders would be shut out of the security of home ownership."
And, speaking to Radio NZ, Finance Minister Steven Joyce also sounded reticent.
"There's a risk also that the Reserve Bank ends up taking over decisions for people that they really should think about themselves. There's a moral hazard in that. In other words people can think if the Reserve Bank and the banks let me do it I should do it. And actually we do need people to think carefully about the amount they borrow at any time," said Joyce.
'A significant intervention'
Joyce has also noted that DTI limits are designed to regulate the amount of debt a mortgage borrower can access relative to their incomes. And that the use of DTI ratio restrictions would be a significant intervention in the housing market. So reading between the lines it sounds as if allowing the Reserve Bank to have such a tool may be a step too far for the National Party.
And with Labour wanting to protect the sacrosanct first home buyer, it sounds as if they would prefer a different approach to tackling the issues a DTI limiting tool would target. Robertson's statement suggests as much by promoting "building more affordable homes and cracking down on speculators who are driving up prices."
Ahead of the September election media headlines on DTI stories like Radio NZ's Thousands of home buyers could be knocked out of housing market, and Stuff's Debt-to-income ratio would stop thousands from buying houses, won't be encouraging politicians to speak out in favour of giving the Reserve Bank the tool. That might feel a bit too much like turkeys voting for an early Christmas.
Looking further down the line there's a five-year review of the macro-prudential Memorandum of Understanding due in 2018. With a new Reserve Bank Governor set to be appointed next year at an early point in the next electoral cycle, I won't be surprised if the DTI can is kicked down the road until then.
A good case
But even then will politicians' appetites have changed? If I was to take a punt on answering  this question, I'd say no. That's whether Auckland house prices begin a renewed surge, or continue on their recent downward trajectory. And that's despite the fact that, from a financial stability perspective - which is what macro-prudential tools are all about - there's a strong case for the Reserve Bank to have a DTI tool.
New Zealand households are carrying more debt than they ever have, with the household debt-to-disposable-income ratio at a record high of 167%.
Reserve Bank Governor Graeme Wheeler recently highlighted that borrowers taking out loans at high DTIs are vulnerable to rising interest rates or declines in income. The Reserve Bank says the share of new bank lending at DTI ratios above five, which the Reserve Bank views as "pretty high" and I'd agree, has continued to grow over the past year for first-home buyers and other owner-occupiers, to 36% and 42% respectively in March. Meanwhile, Wheeler also points out Auckland's house price to income multiple has risen to 9.5 or 10 times from 6.5 five years ago. A median multiple of 3.0 times or less is generally regarded as a good marker for housing affordability. 
Look in the mirror
Back in February, when Joyce requested a cost-benefit analysis and public consultation from the central bank before any decision was made on potentially adding a DTI tool to the toolbox, I argued the RBNZ had itself to blame. That's because if the prudential regulator had requested a DTI tool be included in its macro-prudential toolkit when the toolkit was being established in 2013, it's unlikely to have faced the political heel dragging of 2016-17. The debate at that time, to the extent there was any, was whether the Reserve Bank should get the toolkit, not what tools should be in it. 
In its consultation paper the Reserve Bank has acknowledged problems with collecting DTI data from banks, with inconsistencies in how the banks collate it. About a quarter of the high DTI loans featured in Reserve Bank data are reported "erroneously" by banks, the Reserve Bank says, meaning banks' DTI data contains "artificially high results," and these issues may "disproportionately affect investor lending." 
This means the Reserve Bank's analysis and case for needing a DTI tool is wide open for attack from self interested debt peddling banks, property spruikers and other critics through their submissions and lobbying of politicians.
Here I can't help thinking the Reserve Bank's light touch idiosyncratic oversight of banks will come back to haunt it. It was only really in late 2014 that the regulator started to sound remotely interested in probing the concept of DTI restrictions, with Deputy Governor Grant Spencer saying, "We've been doing some investigations about debt-to-income, about debt service ratios, collecting more data."
The Reserve Bank could have had banks reporting uniform DTI data for years. But for a regulator that,  as the International Monetary Fund recently highlighted, doesn't even conduct on-site inspections of the banks it regulates, such a move wasn't on the agenda.
And now the Reserve Bank hierarchy wants to add a shiny new DTI tool to its toolkit. They'd be wise to not hold their collective breath while they wait.
*This article was first published in our email for paying subscribers early on Tuesday morning. See here for more details and how to subscribe.