David Hargreaves suggests a subdued housing market in the run-up to the election may ultimately work against the Reserve Bank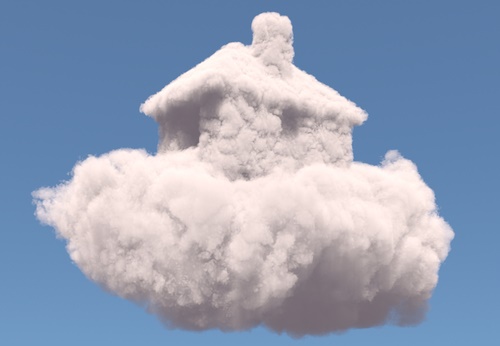 By David Hargreaves
It may seem strange now to say it - but perhaps one day quite soon the Reserve Bank will regret the subdued state of the housing market leading into the 2017 election.
That suggestion needs some explaining, which I will attempt to do.
The very first thing I would note is that the above suggestion is rich in latent irony, given that the RBNZ was hell bent in slowing down conditions, particularly in Auckland, due to mounting financial stability concerns.
Now, however, the slower conditions are with us.
The RBNZ will be probably pretty happy to claim credit that its - what seemed at the time desperate - clamping of a 40% deposit rule on to housing investors has preceded the slow down.
But of course, that's just been one variable. Two others of a difficult-to-quantify nature have been the move to 'rationing' of credit by the big banks, and the turning off of the tap from foreign investors. I suspect these factors have probably been more significant.
Either way, this should be all good for the RBNZ. Its fears over the rising financial stability risks, particularly arising out of Auckland's highly leverage market, will have been somewhat soothed.
Inevitably though - and this is where the strangeness comes in - the easing of house price pressure means the previous urgency for particularly the Government (whoever that may be after September 23) to embrace changes around banking rules and home lending practices will be dulled. If the housing market ain't broken, don't fix it.
Well, this might not be so good.
Next year is potentially a big one for the RBNZ. Deputy Governor Grant Spencer will do the Governor job for six months through from the election and into next year - and then it will be up to a new, yet to be appointed Governor.
There will have to be a new Policy Targets Agreement. The RBNZ will be reviewing the full macro-prudential framework in 2018. The issue of debt-to-income ratios will be bubbling along somewhere.
This Government has already signalled that its keen to have a look at some operational aspects of the RBNZ. Of course, a new Government could take us in different directions with such a review.
Points of difference
One obvious potential point of difference is the likelihood that under a new Government the PTA may be broadened to include other targets than inflation.
So, it is looking like quite a pivotal year for the RBNZ. A time of change and a time for changes to be made.
Had we gone into next year (and it is for sure now that we WON'T) with a still sharply rising house market, the RBNZ would have been in a strong position to argue - particularly for maybe even bolstered macro-prudential tools.
Personally I think a DTI ratio tool absolutely should be in that macro-pru toolkit - but without the urgent provocation of rising house prices, it's unlikely. The RBNZ had its chance on this one in 2013 when the macro-pru regime was being agreed with then Finance Minister Bill English. In what's looking a bigger and bigger oversight by the day, it didn't take the chance then.
Going against the RBNZ
But the DTI ratio tool, or lack thereof, might prove to be just one example of how the slower housing market will go against the RBNZ next year.
A new Governor and perhaps a new Government would ideally be a time to lay out a new framework for the RBNZ - and indeed for the banks - to take us forward.
Personally I would like to see constructive change to the macro-prudential regime, particularly to include DTIs. And I would like to see the RBNZ left with options, perhaps particularly ones that can be deployed directly against banks in respect of lending - such as capital buffers.
What I think we may well see happen next year in the face of a subdued housing market is an RBNZ that is held back. Clearly there will be no DTIs. Who knows there may even now be push back against some of the existing tools in the macro-pru toolkit.
The important thing to bear in mind is that while the house market is calm now, at least some of the things that have caused the quieter house market may be quite easily reversed.
The banks might loosen up
Depending on what happens with funding requirements - and particularly deposit flows - the banks might loosen up on the 'rationing'. The flow of offshore money could easily resume.
The fact is the RBNZ was looking dangerously short of ammo to fire against the housing market last year. The LVR weapon looks now close to the limit of its effectiveness.
All available options need to be on the table.
The fear is that, out of sight out of mind. If the house prices are not going up today, we'll put it all off till tomorrow.
I think we are about to pass up a good chance for getting the RBNZ well set up for the future in terms of how it handles financial stability issues. And that's something which could come back to bite, both for banks and for home buyers.
...All because house prices have levelled off. Irony indeed.
*This article first appeared in our email for paying subscribers early on Thursday morning. See here for more details and how to subscribe.