Shamubeel Eaqub says there is a failure to think long-term by both local and central government. Local authorities are not the only ones responsible for the housing crisis, but they can do a lot, he believes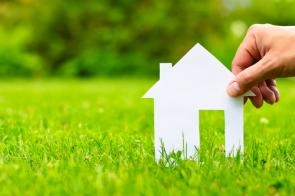 The following article is the ninth chapter from Progressive thinking, ten perspectives on housing, a Public Service Association (PSA) publication. Interest.co.nz is publishing all 10 chapters from different authors on various aspects of housing.
By Shamubeel Eaqub*
Land is the costliest part of a house. In places like Auckland, land can cost around two-thirds of a newly built home.
There are many reasons why land prices are so high. They are the same reasons house prices are so high.
The high cost of housing comes off the back of sustained excess demand for housing, both as shelter and an investment. Over time, the lasting issues are from excess investment demand and slow supply of new housing.
Slow supply of new housing is a major challenge and one that is squarely aimed at local government.
Local government is a key pinch point in land supply, because it decides how many houses, of what type, get built when and where.
Because of this pinch point, it also makes sense to land-bank if the investor has patient capital. Large financial gains can be made when changing land use from rural to residential.
Local government decisions on urban planning rules and infrastructure really matter.
Land zoned for housing without infrastructure is not useful. Local government is perhaps unfairly blamed for all infrastructure woes because they are bound by their ability to fund and finance expensive infrastructure. The costs of growth tend to fall on local government, but the fiscal benefits largely go to central government.
Planning
Planning has been a barrier to new housing supply. Minimum lot sizes mean we are forced to have large sections, rather than a variety.
Minimum site cover rules mean we tend to build larger, rather than smaller homes. Other minimum requirements like balconies for apartments add cost, but not amenity. Plans are often surprised by much faster population growth, creating an undersupply.
There are, of course, good reasons for planning rules and other restrictions on land supply and building proposals. Some of the rules are designed to protect the environment, or minimise actions by one property owner that could negatively affect others; other rules designate, for example, parks and other public amenities that would not be built if urban planning were left to individuals transacting in the market.
There are also the significant costs to density that the rules aim to mitigate.
The Dickensian industrial centres of northern Britain and the London of Sherlock Holmes were crowded, filthy, polluted, crime-ridden, and prone to infectious disease epidemics. The term 'the Big Smoke' – now an unremarkable cliché – was originally used to describe the intense pollution of Victorian era London.
Planning rules have therefore understandably aimed to limit what might be regarded as overly dense housing.
But new rules have accumulated over time, expanding the system's reach and scope. They have widened to include things like green belts, urban limits, height restrictions, building designs, maximum densities, minimum parking requirements, historic buildings and character preservation, and many more.
Rules and principles originally designed to make cities better places, have now become the shackles that are preventing cities from reaching their potential. This is true for those wanting to live in the city, and for those living in suburban housing because they want space and distance from the city.
These regulatory structures are fairly uniform throughout New Zealand, although their local applications can vary greatly. This has not historically been much of a problem, because there has been little population growth to test the regulations that constrain growth. But in strongly or suddenly growing markets, like we are experiencing in Auckland and Queenstown, restrictions on land use are constricting the supply of new homes. This pushes up house prices until the market reaches a new equilibrium – one that prices many people out of the market.
Infrastructure
Local Government New Zealand, a body representing local councils, has highlighted the need to align three different pieces of legislation that impact on land supply: the Local Government Act, the Resource Management Act and the Land Transport Management Act.
In addition to the complexity of rules, the funding for infrastructure is not always straightforward. Large and long-term investments need to be matched up with long-term funding.
Often, transport assets are built and maintained by different authorities and there isn't always harmonious coordination between them. Highways and bridges tend to be the responsibility of central government, while local roads and water infrastructure (drinking water, sewerage and storm water) sit with local government – and there are often fights about who should pay for what.
The regulatory complexity created by these acts and funding mechanisms means that it is conceptually and practically difficult to supply land quickly and easily. Until policy can be better aligned and streamlined, land supply will remain slow.
Solutions
There is a failure to think long-term by both local and central government. Local authorities are not the only ones responsible for the housing crisis, but they can do a lot. What follows is a short but not comprehensive list of solutions for local government's role in the housing crisis.
Local authorities can plan for lots of population growth and make rezoning and infrastructure supply contingent on that, rather than the current situation where we don't plan for the growth we have and end up with shortages.
Local authorities should also use targeted debt – something that could help transfer the cost of current investment to future generations who will also benefit from the asset.
The political reality is that borrowing is often unpopular, and many fast growing councils already have too much debt.
As a result, investment in infrastructure tends to persistently undershoot planned investment by local authorities.
Central government needs to return more of the benefits of economic growth to the place that generated it. Unless the costs and benefits of growth are shared fairly, there will always be an undersupply of infrastructure and housing.
Local government should use inclusionary zoning, where a set proportion of any new development has to be affordable housing held in trust for those in need, and the developer compensated through greater density.
Local government should reassess the best use of its land holdings. For example, Auckland Council owns the land for 13 golf courses, despite golf being a dying sport globally and there being an urgent need for social and affordable housing.
Local government may also need to evaluate which of its designated 'heritage' sites truly merit their protections and which ones can be built over. Buildings that can still be used should not be torn down, but not every functional building is worth retaining solely for aesthetic reasons.
Rules can encourage land (including vacant land) to be better used – taxing land (including vacant land) more heavily than structures, for example.
When taxes are much higher for land than structures, there is an incentive to make sure there are lots of income earning structures on that land to pay for that tax and maximise profits.
---
*Shamubeel Eaqub is an economist, columnist and author. He works at Sense Partners, a boutique economics consultancy. He lives in Auckland with his wife and son.
Note: The views expressed in Progressive thinking, ten perspectives on housing belong to the authors and do not necessarily represent the view of PSA members or the organisation.
The foreword is here.
The first chapter is here.
The second chapter is here.
The third chapter is here.
The fourth chapter is here.
The fifth chapter is here.
The sixth chapter is here.
The seventh chapter is here.
...and the eighth chapter is here.