Brian Fallow takes a pre-election look at income and consumer spending data to get an idea of how the average New Zealander is doing financially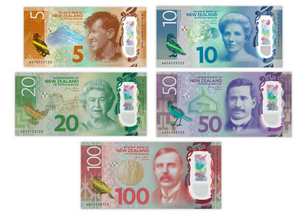 By Brian Fallow*
With the general election less than three weeks away it may be instructive to look at the hard data on incomes and consumer spending for a take on how the average New Zealander is doing financially.
The numbers should be reasonably cheerful given that the economy has the wind at its back: the most favourable terms of trade for 44 years which boosts national income, historically low interest rates, rapid population growth and boom conditions in construction and tourism.
Let's start with the tax take. In the year to June just past, the Treasury reckons the PAYE take was up 5.9% on the year before and GST up 6.1%.
Even after adjusting for 2.2% population growth and 1.7% CPI inflation over the same period, those numbers imply around 2% growth in real per capita labour market incomes and consumer spending.
Statistics New Zealand reports retail sales in the June quarter were 6.7% up on the same quarter last year. Some of that increase is attributable to visitor spending, but the great majority of it reflects Kiwis going shopping.
In real term retail sales were up 5.4% on the June 2016 quarter, following a 6% increase the year before. The population in those two years grew 2.2 and 2.1% respectively.
How much is beer and how much is froth?
So the average New Zealander has been able and willing to buy more stuff.
But how much of that increased spending is backed by higher incomes rather than, say, the wealth effect from rising housing equity? How much is beer and how much is froth?
The Reserve Bank, after all, says that the household saving rate has been negative for the past three years – spending has outstripped disposable incomes -- and it expects it to remain so.
We got some fresh household income data from Statistics NZ on Friday.
It reflects income from wages and salaries, self-employment and government transfers, so essentially everything bar investment income. It is collected once a year along with the June quarter household labour force survey, which is based on a large sample of 15,000 households.
The latest survey found the average household income up 2.7% on June last year, so 1% higher after adjusting for CPI inflation.
Given a 1.9% increase in the number of households, the household sector's aggregate income was 4.7% higher.
It is a bit of a worry that spending growth is outstripping growth in incomes. That can't continue indefinitely.
And a 1% increase in real incomes is more than we are earning through growth in labour productivity. It has been essentially flat for the past four years.
Such concerns are unlikely to weigh on voters on September 23, however.
More relevant is that the average growth in incomes masks wide variations, when the statisticians break it down by parameters like gender (though that gap has narrowed), by age group, by occupation, by household composition, by source of income and by region.
Although the data are derived from surveying a large and carefully selected sample of the population, the results are subject to sampling error and the more you slice and dice them the more likely it is that an apparent change is not statistically significant.
So we should not read too much, for example, into the fact that on these numbers the average household consisting of a single parent with a dependent child or children saw their income fall 2.9% in the latest year, while the average couple with two dependent children enjoyed a 4.3% lift in income.
Such a caveat would not apply, however, if you just carve up the country between Auckland and Wellington (44% of the population) on one side and the rest of New Zealand on the other.
It may be relevant since New Zealand First in particular has been playing up a metropolitan/regional divide as Winston Peters goes around provincial cities promising the earth and throwing in the moon for good measure.
Incomes lower in provincial NZ and growing more slowly
Nationwide the average weekly household income is $1863. In Auckland it is $2111 and in Wellington $2178 while in the rest of New Zealand it averages $1668, or 10% below the national average. These numbers are before tax and before housing costs.
Not only are incomes lower in provincial New Zealand than in the commercial and political capitals, they grew more slowly too.
In the latest year income growth in the rest of New Zealand at 2.2% was weaker than in Auckland (4.7%) or Wellington (3.7%).
It would seem that provincial New Zealand has yet to feel the full benefit of the boost to national income from exceptionally favourable terms of trade – the ratio of export to import prices, or how many barrels of oil a container load of whole milk powder is worth on world markets, if you like.
The most comprehensive and authoritative information we have about income inequality and material hardship is from the reports compiled by Bryan Perry at the Ministry of Social Development.
The most recent incorporates results from the household economic survey conducted between mid-2015 and mid-2016.
Top decile pulling away from the rest
When Perry analyses the trend in incomes after housing costs across the whole range a clear picture of rising inequality emerges.
In 2009 the income of a household at the 90th percentile (that is, 10% down the list of households ranked by income) was 5.5 times that of one at the 10th percentile (10% up from the bottom). By 2016 the gap had widened to 5.9 times.
Between 2009 and 2016 household incomes at the 90th percentile rose 16.5%. This is after inflation, tax, transfers and housing costs. At the 10th percentile, the increase was 9.4% over the same seven years.
The median household income rose 12.5% over those seven years.
The increasing dispersion of incomes after housing costs has not all occurred under the National-led Government, however. It has been going on for 20 years. But the top decile has been pulling away from the rest particularly swiftly on National's watch.
------------------------------------
*Brian Fallow is a former long serving economics editor at The NZ Herald. This is the latest article in an election year issues-based analytical series on economic policies he's writing for interest.co.nz.

His first article is here. 
His second article is here. 
His third article is here.
His fourth article is here.
His fifth article is here.
His sixth article is here.
His seventh article is here.
His eighth article is here.
His ninth article is here.
His tenth article is here.
His eleventh is here.
His twelfth is here.