David Hargreaves says the first half of next year should give us a much clearer idea of which way the housing market will go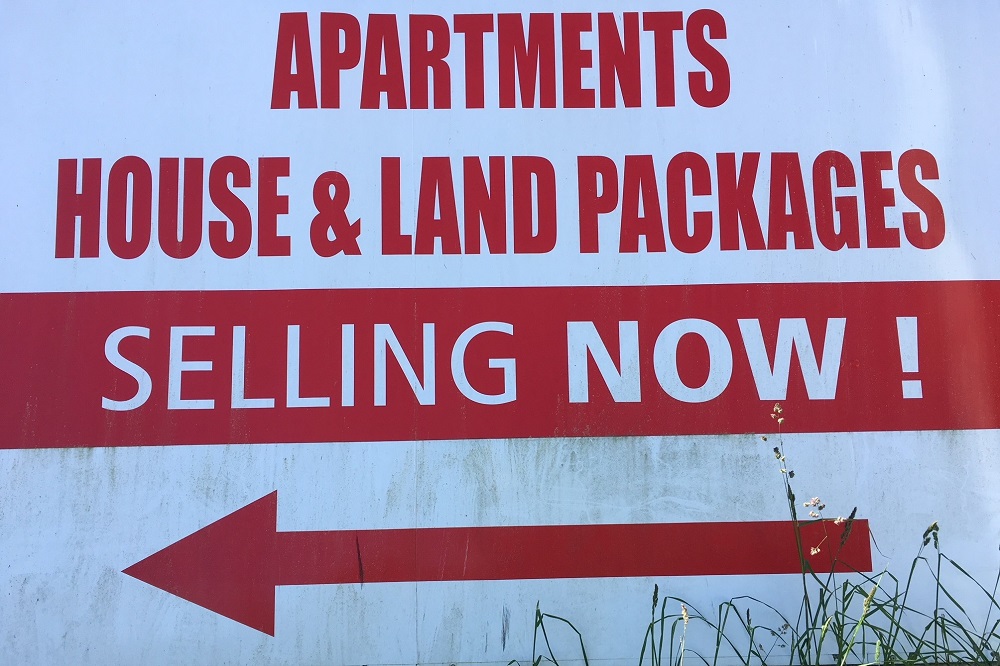 By David Hargreaves
The approaching end of a year is always a good time to collect thoughts and think to the future in terms of what it might bring.
And as far as the housing market's concerned, the end of this year and into next is looking quite crucial.
I wrote a little while back that Spring was looking pivotal for the market and thus far it does seem to be carrying mostly positive messages. 
Ah, but are these messages portending just a short period of buoyancy as some are suggesting, followed by a downturn? Or the start of another upturn?
It is useful to consider what the issues are as we go into next year. That is: What needs to happen for some of the bigger issues to be resolved. And where this might lead us.
In that sense, I think the first half of next year will give us much greater clarity of the direction the housing market could take for really the next several years.
KiwiBuild
Very important in all this is how KiwiBuild pans out.
This is a high stakes policy for this Government. If it is seen to be failing on this one then that might be sufficient, on its own, for Labour to lose the election.
The National Party Opposition, when it's not going on and on and on about taxes that haven't yet been invented that Labour's apparently going to invent, has been spending the little time remaining attacking KiwiBuild. 
And it's an obvious target and clearly it's proving much harder to get the beast up and running than Phil Twyford thought, or at least indicated.
Personally  I think the proliferation in various places and on various websites of running totals and 'trackers' etc gauging the perceived success or lack so far of the policy are a little melodramatic and a lot pointless. Did anybody really think that 100,000 houses could be just conjured out of the mist immediately? There was always going to need to be a lead-time.
But Twyford has now set specific targets and people will want to hold him to those. So first up, will be achieving 1,000 houses by the end of the June financial year. Yep, the end of the first half of next year.
It's fair to say then that come July 1 next year we'll have a much clearer picture of whether KiwiBuild in its current form is a starter or not.
Confidence lacking
The fact that such a relatively small number of would-be KiwiBuild buyers have proceeded through all the bells and whistles to pre-qualify suggests to me there's a certain lack of confidence in the whole scheme at this stage.
So, the old 'runs on the board' will be important. Therefore that first target needs to be achieved. And I would suggest it needs to be achieved with some comfort and with signs that the whole thing is getting a head of steam up (as it would need to if we are talking about 12,000 houses a year ultimately).
If KiwiBuild is getting traction by the middle of next year, the next thing we need to observe is whether the KiwiBuild houses do actually seem to be adding to overall supply - or whether they are starting to merely replace other private sector-led projects. 
That's my key concern. The whole point of KiwiBuild is that it does make a substantial dent in the perceived under-supply of housing.
There is a risk, particularly through the 'off the plans' part of KiwiBuild - effectively the underwriting of private sector developments - that the Government simply becomes the prime developer of housing in the country and there's no real overall dent in the shortage. (And remember, 800 of those 1,000 first-year houses are supposedly going to come through the off the plans part of KiwiBuild.)
If however, we do see by the middle of the year that other housing developments outside of KiwiBuild are still going ahead and KiwiBuild is doing okay - then this starts to give some confidence that the shortages, particularly in Auckland can start being alleviated.
House price expectations
Obviously that's then got to have some impact on house price expectations. It does remain the big question what happens if you can manage to really meaningfully start reducing the shortfall in houses. Does this see house prices generally stabilise? Or will they drop? Will they drop by a lot?
But the flip side though is what if KiwiBuild, come the middle of next year, is struggling to reach the required numbers? Or, alternatively, what if it's becoming clear that KiwiBuild is simply taking on most of the existing developments in the pipeline and therefore not providing an extra lift to housing supply? Well what would this do for house prices?
If the confidence is not there that the shortages of houses will be reduced, then maybe this would put upward pressure on house prices again. Off we go again. I would still not rule that out, even though I know that's not what economists generally say. 
At this point it's worth bringing immigration into the mix. The numbers as we know have been reducing from high levels. But I think contained within those latest figures from Stats NZ are signs that the numbers of people leaving the country may have somewhat plateaued, although numbers coming in are starting to moderate too. 
I have been of the belief for some time that we would see a sharp upturn in the number of Kiwis heading to Australia and a continuation of the recent high numbers of non-NZ citizens leaving the country.
But there is a suggestion within the detail of the latest Stats NZ figures that perhaps such might not quite be the case and it may be that the net numbers of immigrants coming in will continue at somewhere above 50,000 a year for the foreseeable future. For the record, the seasonally-adjusted monthly Stats NZ figures are suggesting that annual immigration's currently running at a level of 56,000. 
That's still a lot and if it holds there then we are sure going to keep needing plenty more houses. And in such an environment, it's difficult to see house prices flagging - particularly if KiwiBuild is starting to look shaky.
Again, the first half of next year will give us a clearer picture on immigration and whether there will be an upsurge, particularly in Kiwis leaving - since this generally starts to happen in earnest toward the end of summer as winter looms.
So, KiwiBuild and immigration levels between them will be very significant influences on what happens in the housing market next year.
The mortgage market
What happens in the mortgage market will also be significant.
We have seen banks competing strongly for market share in recent weeks. The outlook for interest rates is that there's unlikely to be any moves by the Reserve Bank - either up or down - next year.
So, in all probability the low levels of interest rates are here for the next 12 months at least and that will remain conducive for the housing market.
If the banks continue to compete with the kind of intensity seen in the past few weeks then this will be conducive too - because people will get good deals.
The Reserve Bank's view of the housing market becomes crucial too. It of course will be deciding on Wednesday the 28th whether or not to further relax the high loan to value ratio (LVR) lending limits for both investors and owner-occupiers.
If it does - relax them, that is - then this should also give a boost to the housing market.
And i guess it's worth adding here that if the RBNZ decides against such a move now, it WILL in all probability then relax the LVRs when it has its first Financial Stability Report for next year, which will be in May.
Then there's the economy. Despite dire confidence levels, it's holding up okay. And there's no sign (in fact very much the opposite) of any spike in unemployment that would portend problems for the housing market. After all, even a 'cheap' mortgage ain't very cheap at all if you haven't got a job to pay for it. But full employment means well-serviced mortgage payments. We should, though, get a clearer view over the next six months of whether those falling levels of business confidence ARE starting to cause the economy to slow down.
The known and the unknown
What I've covered are some of the 'known' issues and they are domestically-related. 
Of course, the great unknown is always what the big wide world might throw at us. And if there is some massive eternal shock, then all bets are off. Recall what happened to our housing market after the 2008 GFC.
I think the past 12 months have been a period of huge uncertainty around the housing market and to some extent a period of 'drift'. And it's been difficult trying to get 'answers' from the various economic indicators as to which way things may go.
The first half of next year though will, I'm sure, answer a lot of the questions that we currently have. And we'll all know by the middle of next year much more clearly just where we are heading and where that housing market will be heading.
I know you will all have views on this, so let's have 'em!