Chris Trotter says the Capital Gains Tax recommended by Cullen's team is of such breadth and bite it can't have been intended seriously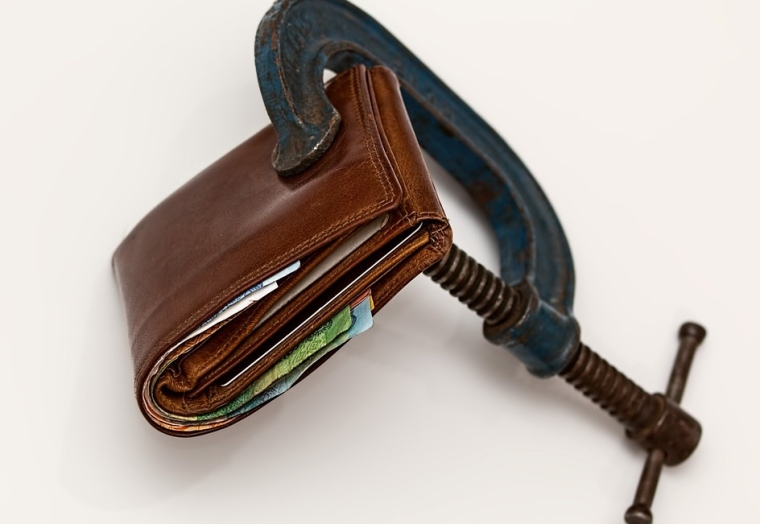 By Chris Trotter*
A Political cynic might summarise Michael Cullen's Tax Working Group findings as: "Please stop me, before I'm asked to report again!" The Capital Gains Tax (CGT) recommended by Cullen's team is of such breadth and bite that it cannot possibly have been intended seriously. Only a government hell-bent on its own destruction would attempt to translate the entire, uncompromising proposition into law.
So why present such a foredoomed report at all? Cullen supplied his own (typically cryptic) answer to journalists locked up with him immediately prior to the Report's public release. "I had a brief period as finance spokesperson for the Labour Party for some 17 years. You will not find a single comment by me publicly advocating a capital gains tax. You might draw your own conclusions from that fact."
Properly decoded, Cullen's comments amount to an admission that what the government has been given is not a modest CGT, sufficiently moderate to win the electorate's grudging acceptance, but precisely the "big hairy-chested" CGT that Simon Bridges warned us about. Cullen has thereby presented his protégé, Grant Robertson, with a politically invaluable opportunity to take a razor to the Working Group's hirsute recommendations.
Cullen's gift-giving does not stop at Robertson. The swingeing GCT proposed by the Working Group is also a princely gift to Winston Peters and NZ First. Languishing two percentage points shy of the 5 percent MMP threshold in the latest polls, Peters and his team are in dire need of at least one extremely ferocious dragon to slay. Cullen's CGT fits that description perfectly.
Confronted with the intolerable prospect of sending a third of their capital gains to the state, the farmers and small business owners of the heartland are casting about for a champion. Simon Bridges, Amy Adams and their colleagues can blow the trumpets of defiance until their cheeks burst, but rural and provincial New Zealand will not be impressed. Conservative voters know that National, locked-up in the grim prison of Opposition, cannot come riding to their rescue.
But Winston can. Which means that Winston will. With all his flags flying, and all his drums beating, Peters and NZ First will bring the good news of their political protection to the anxious squires and burgers of provincial New Zealand. "Not on my watch!", will be Winston's catch-cry. "Grant Robertson and his malicious Green elves can huff and puff as much as they like, but NZ First will not allow them to blow your businesses, farms and/or rented-out houses down!"
And, if they're wise (or even just vaguely concerned to keep their ministerial limos) Labour's front benchers will be completely okay with that. Not that they'll admit to being any such thing. To their supporters in the unions; to all those Gen-X and Millennial renters without so much as a single toe on the property ladder; there will be a great deal of huffing and puffing.
With her winning smile on high-beam and her empathy projector set at full strength, Jacinda will reassure her young supporters that: "It's all about being fair – as well as kind." The Finance Minister, by contrast, will emerge from his discussions with NZ First grim-faced and just a little peevish. "You must accept that this is a coalition government", he will admonish the waiting scribes. "When it comes to a CGT, there are a great many interests, some of them conflicting, that must all be weighed and acknowledged. Negotiations are proceeding … slowly."
The Greens, meanwhile, will be flailing about frantically on social media. "On this issue we will not compromise!" Their message, as passionate as it is importunate: "If you want to make sure that the next parliament contains at least one party that is unapologetically and uncompromisingly progressive on issues that matter – like the CGT – then you will have to vote Green!"
So many synergies; so many opportunities to consolidate and expand the Labour-NZ First-Green Government's position. Best of all, from the perspective of Jacinda, Winston and James Shaw – everybody wins!
In particular, Labour and the Greens will be hoping that the extended debate over Cullen's CGT will mobilise young voters to tear themselves away from their Seedlip mocktails and smashed-avocados on Election Day to ride a Lime scooter to the nearest polling-booth. "How dare those treacherous Baby Boomers allow the palsied hand of the nation's retirement villages, and the all-too-visible hand of the One Percent, to thwart Jacinda's gospel of fairness and kindness so completely! Well show them!"
A markedly improved turn-out from the 18-25 year-olds would go a long way to securing the cherished (at least on the Left) dream of an unencumbered Labour-Green coalition. Though why Labour would want to be pulled in only one direction, all the time, is anybody's guess. If the rapidly intensifying CGT debate teaches Labour anything at all, it's that, by keeping NZ First inside the tent, the Centre-Left is free to renege on its riskier policy commitments without serious cost.
As small-c conservatives, Peters and NZ First recoil instinctively from any suggestion that the ingrained economic habits and expectations of Kiwi capitalists, large and small, can be overthrown without generating serious and enduring consequences.
The expectation of tax-free capital gain is intrinsic to New Zealand's small-scale enterprise culture. This country's bankers are notoriously unwilling to advance capital to fledgling businesses without first securing the entrepreneur's family home as collateral. They wouldn't do this if they were not convinced that the real estate being offered as security was certain to retain (and, most likely, increase) its value. Borrowers accept these terms because they, too, are confident that when the time comes to cash-up and exit their business, the tax-free capital gain will put them ahead of the game.
One suspects that the reason Cullen spent 17 years in control of Labour's economic policy without introducing a CGT is because no one was ever able to convince him that the condition of New Zealand's tiny economy would be appreciably better after the imposition of such a tax than before it. As it is with doctors, the principal concern of finance ministers should always be: First, do no harm.
---
*Chris Trotter has been writing and commenting professionally about New Zealand politics for more than 30 years. His work may be found at http://bowalleyroad.blogspot.com. He writes a fortnightly column for interest.co.nz.