New Zealand's largest home loan lender follows Kiwibank quickly, matching its new two year fixed rate mortgage rate 'special', but ensuring it is lower than its other Aussie bank rivals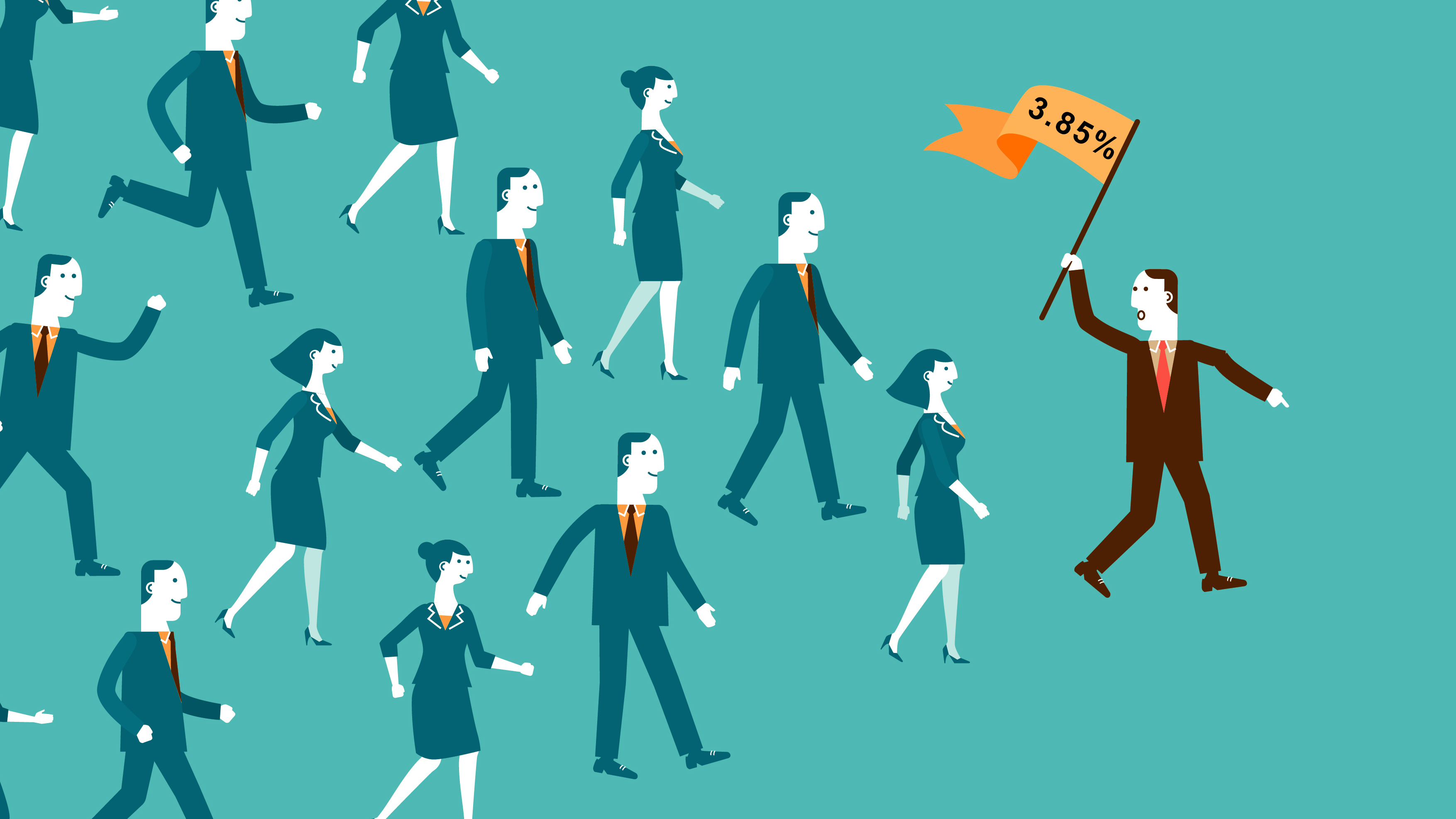 ANZ was quick out of the blocks on Monday to match Kiwibank's recent rate cut.
It, too, has adopted a rate of 3.85% as its 'special' for two years. This is a -10 basis points drop.
And ANZ has also added a six month 'special', setting that at 4.49%.
ANZ 'specials' come with the condition that new customers open an ANZ transaction account with salary direct credited. The more normal requirement of a minimum of 20% equity also applies.
3.85% is a good rate in today's market. Kiwibank also has it and now does TSB under their price-match promise. It is a rate lower than the carded offers from ASB, BNZ and Westpac for two years fixed.
But HSBC Premier is carded at 3.79% for the same term. And China Construction Bank offers 3.65%.
ANZ's new rates apply from today. No matching term deposit or savings account rate changes were announced at the same time.
Until these reductions by Kiwibank, and now ANZ, the two year fixed rate has been one that has not been cut as aggressively as most other terms. Two months ago, the average bank two year rate was 3.97%. Today that average is 3.93%, a drop overall of only -4 bps. That contrasts with the one year fixed rate which has fallen -13 bps from 4.04% to 3.91%. The three year average fixed rate has fallen -35 bps from 4.35% to 4.00%. And the five year fixed average is down -45 bps from 4.94% to 4.49%.
Since the beginning of May, wholesale swap rates have fallen more than -25 bps to record all-time lows. Since the beginning of June, the reduction has been -5 bps. Wholesale markets are keying off what they think Adrian Orr thinks.
Over the past two months, a combination of wholesale rate falls and matching term deposit rate cuts has allowed banks to reduce home loan rates while maintaining their net interest margin.
And don't forget that TSB is offering "a cash contribution of up to 0.50% of the total loan amount, up to a maximum of $4,000" until the end of this week, expiring on June 15. There are conditions of course, but many borrowers should be able to meet those. TSB does not price-match Kiwibank offers.
See all banks' carded, or advertised, home loan interest rates here.
Here is the full snapshot of the advertised fixed-term rates on offer from the key retail banks.
In addition to the above table, BNZ has a fixed seven year rate of 5.95%.