PartPay CEO John O'Sullivan says buy now, pay later service providers will expand into all sorts of areas and services given they can be used anywhere someone wants to pay for something in instalments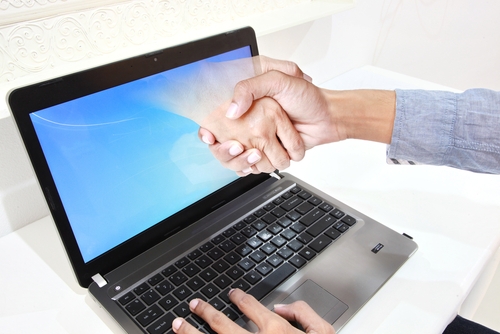 PartPay CEO John O'Sullivan says the announcement that Zip Co is buying the buy now, pay later (BNPL) provider as part of a $50.8 million share deal is a reflection of the rapidly changing consumer credit market.
O'Sullivan started the New Zealand based company in 2017 which is now valued at over $65 million. He says the deal will see him and the other PartPay shareholders receive a total of $50.8 million in shares in Australia's Zip Co, with a deferred component worth a further $15 million. 
The acquisition is expected to be completed in October and will give Zip Co the ability to compete with Australian BNPL provider Afterpay in New Zealand, the United States and the UK. PartPay recently established a wholly owned subsidiary in London to market its BNPL services to UK retailers.
Zip Co is a leading player in the digital retail finance and payments industry and offers point-of-sale credit and digital payment services in the retail, education, health and travel sectors.
PartPay's rapid growth
O'Sullivan says he's not surprised by the company's meteoric rise.
"We've always believed, in terms of the product, that it would resonate and the underlying trend supports that. People are moving away from traditional forms of credit," he says.
"And the reason we entered into the international partnerships we have is we recognised that the growth we've seen here in New Zealand was likely to happen elsewhere."
O'Sullivan traces the growth in the BNPL market to Australia that has given birth to Afterpay which is rapidly expanding globally.
"We saw it happen in Australia first and then in New Zealand where we've seen a very fast uptake and we're seeing the same trend now in the US and Europe. You will see the same thing in any country that has a similar credit card demographic."
PartPay has over 110,000 customers with over 250,000 instalment plans and has agreements with some of the New Zealand's biggest companies, including The Warehouse Group and Spark. It also has shareholdings in US company QuadPay and South Africa's Payflex who both use PartPay's payment platform.
Market trends
Figures from the Reserve Bank of New Zealand show a noticeable drop in credit card debt from the start of the year. This has happened at the same time as there has been growth in the BNPL sector. And now some of the more traditional banks and credit card companies are showing an interest in the new market.
This month the Commonwealth Bank of Australia, which owns ASB, announced it was investing US$100 million in BNPL provider Klarna, becoming Klarna's exclusive partner in Australia and New Zealand. While Visa has also announced it is launching a buy now pay later service. But O'Sullivan says it's just a sign of the times.
"In a way it's just them recognising that there has been an underlying demographic shift, there are different changes in how people want to pay. There's a greater need for more open, transparent, frictionless consumer credit solutions."
BNPL allows consumers to purchase and obtain goods and services in-store or online, but pay for their purchases over time. The companies usually have a set maximum limit consumers can access and while there are no interest charges, there are penalty fees for late payments and other fees and charges. The companies advertise on their websites which retailers are using their services and make most of their money from the fees they charge retailers and businesses for using their services.
O'Sullivan's thoughts are echoed by those of BNPL provider Laybuy's co-founder Gary Rohloff who told interest.co.nz in May that the company has a noticeable number of people between 22 and 32 years of age using its services, as well as those over 45. Rohloff says he's pretty sure why younger people like buy now pay later. 
"In today's world millennials particularly and those in Generation Z, I think the marketing guys call it, they don't like credit cards. They've seen the downside of credit cards and the high interest rates that they charge."
Future growth
O'Sullivan says he will stay on as CEO in New Zealand. 
"The New Zealand based team won't change, in fact we will be growing here."
And he says any future moves to regulate the BNPL industry is not something he's worried about, arguing the New Zealand Government is currently taking the right approach.
"Where the regulation has ended up is similar to Australia with a focus on consumer harm and we think that is an appropriate focus."
In New Zealand the Government's proposed changes to consumer credit laws don't include the BNPL sector. But Minister of Commerce and Consumer Affairs Kris Faafoi has included new powers in the proposed changes to allow him to include new products at a later date if they are seen to be causing harm to consumers.
O'Sullivan says PartPay just signed a deal with a plumbing company and he says it illustrates how the BNPL market can grow into new areas.
"It's very broad and more than just online retail, or in-store retail," he says.
O'Sullivan says the future of BNPL is only going to get stronger and it will expand into all sorts of other areas and services. He says it can be used anywhere someone wants to pay for something in instalments.  
"We think it's just the beginning," O'Sullivan says. 
*This article was first published in our email for paying subscribers. See here for more details and how to subscribe.