Government's proposed conduct licensing regime for financial service providers will make them accountable for sales to consumers by contracted intermediaries & ban target-based sales incentives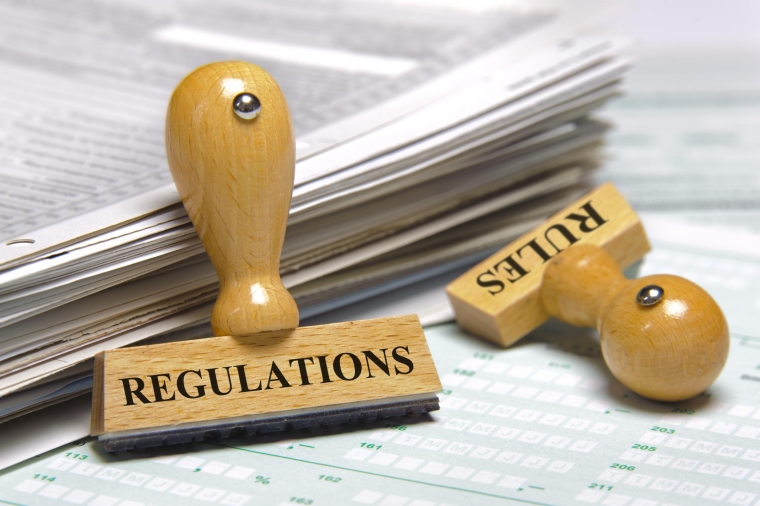 The Government will introduce legislation to Parliament by year's end establishing a conduct licensing regime for banks, insurers and non-bank deposit takers overseen by the Financial Markets Authority (FMA), Commerce and Consumer Affairs Minister Kris Faafoi says.
Faafoi says New Zealanders need to be confident the financial advice, products and services they buy is appropriate to their circumstances and meets their needs.
The FMA's licensing tools will include the ability to censure an organisation, require an action plan, direct an organisation to take certain actions such as steps to remedy a breach of its obligations, suspend or vary licensing conditions, or cancel a licence. Licensed entities will also be accountable for sales to consumers by their contracted intermediaries.
And Faafoi also says financial institutions will face strong financial penalties for breaching their obligations. Conviction for failing to comply with an FMA order will result in a fine of up to $300,000, and banks and insurers could face fines of up to $1 million for individuals and $5 million for entities.
The Government's action follows conduct and culture probes by the FMA and Reserve Bank into both banks and life insurers. These followed the Australian Royal Commission into Misconduct in the Banking, Superannuation and Financial Services Industry.
"Under this new regime we are aiming to ban things like target-based sales incentives, which put profits ahead of people, as has been identified in recent reviews," says Faafoi.
"Those reviews by the Reserve Bank of New Zealand and the Financial Markets Authority have also highlighted other problems in the banking and insurance sectors, which include weak systems for managing conduct risks and ensuring good conduct is a priority in their business. We will soon introduce new legislation to Parliament which will require banks, insurers and other financial service providers to put systems in place to make sure they treat their customers fairly," Faafoi adds.
He says the new financial conduct regime will:
1.            Create a conduct licensing regime for banks, insurers and non-bank deposit takers regarding their general conduct. These institutions will be licensed by the FMA.
2.            Require licensed institutions to meet a fair treatment standard. For example, to pay due regard to the needs and interests of customers and treat them fairly.
3.            Require licensed institutions to implement effective policies, processes, systems and controls to meet the fair treatment standard.
4.            Create obligations for financial institutions in relation to how they design their remuneration and any other sales incentives, and how they must manage the risks those incentives create.
5.            Prohibit sales incentives based on volume or value targets. For example, soft commissions such as overseas trips, bonuses for selling a certain number of financial products, leader boards, and performance management based on the volume of sales. This will apply to banks, insurers, non-bank deposit takers and their intermediaries.
6.            Make licensed entities accountable for sales to consumers by the entities' contracted intermediaries who are not financial advice providers with non-adviser intermediaries including car dealers, retailers selling add-on finance and insurance, and travel agents or airlines selling travel insurance.
Additional funding for the FMA as it gets the tools to act
Faafoi says he will seek additional funding for the FMA to enforce the new conduct regime once the costs and timing of the regime's introduction are clearer.
"One of the key issues is that until now, the FMA hasn't actually had the tools to take action against these types of behaviours. They will now," Faafoi says.
"Incentives such as overseas trips or bonuses for selling a certain amount of insurance policies can lead to sales staff pressuring customers into buying unsuitable products, like policies they can never claim on. Removing these types of incentives will provide better protections for consumers from misconduct," Faafoi says.
"The new regime will be backed by strong enforcement tools, including giving the FMA the ability to direct licensed institutions to change behaviour, improve their systems and processes, as well as suspend or vary the conditions of a licence. Financial institutions will face strong financial penalties for breaching their obligations under the regime."
"By taking action to improve conduct, we're putting the consumer at the centre and helping banks and insurers to restore confidence in their industry. We all benefit from a well-functioning financial sector that's focussed on the interests and needs of customers," says Faafoi.
Non-bank deposit takers include building societies, credit unions, and finance companies that borrow money from the public.
'Banks want to treat their customers fairly'
Bank lobby group the New Zealand Bankers' Association (NZBA) welcomed Faafoi's announcement, saying banks want to treat their customers fairly. NZBA CEO Roger Beaumont says banks will work closely with the Government and regulators to develop and implement the new requirements.
"Since last year's Bank Conduct and Culture Review all banks have committed to removing sales incentives for frontline salespeople and their managers. While that review found no evidence of widespread misconduct and culture issues across the industry here we accept there's work to do to put better systems and processes in place to ensure good customer outcomes. We're working hard to do that," Beaumont says.
 "Bank customers can fully expect to be treated fairly by their banks...We look forward to working with officials to ensure the legislation is practical and achieves its objectives," says Beaumont.
For its part the FMA also welcomed Faafoi's announcement. FMA CEO Rob Everett says the FMA and Reserve Bank probe highlighted gaps in the regulation of the banking and insurance sectors.
"The Government has said today it intends to close these gaps and give us the mandate to implement and enforce conduct obligations across both sectors," says Everett.
"We look forward to working with industry to implement any changes passed by Parliament to ensure banks and insurance companies serve the needs of their customers."
'Any law will need teeth to be credible'
FIRST Union, which represents bank workers, says Faafoi's announcement is a step in the right direction. However it says Faafoi needs to be vigilant about how banks continue to use sales targets under different classifications.
"The Minister does need to be careful in dealing with these institutions when it comes to sales targets – we've already heard many reports that sales targets continue under other names, operating much the same as before, despite what the banks and insurance companies claim publicly," Tali Williams, FIRST Union Secretary for Retail and Finance, says.
"Another important aspect is to ensure that regulators like the FMA are well-resourced enough to adequately monitor methodologies in these industries – often, that work falls to unions like ours, where members are seeing on-the-ground practices that jar with what banks are saying publicly," says Williams.
"We'll be in touch with the Minister to offer our expertise in the area while the legislation is being drafted – workers' voices are crucial in getting good law that's informed by contemporary practice in the industry. A commitment from banks is not enough on its own, and any law will need teeth to be credible," Williams says.
Faafoi says incentives do play a useful role in some cases and the Government doesn't want to remove them entirely. However, sales of financial products and services need to be focused on customers' interests and needs rather than simply profiting from the person making the sale, Faafoi says.
"That's why we're banning incentives that are based on value or volume targets," he adds.
Insurers 'generally supportive'
Insurance Council of New Zealand CEO Tim Grafton says insurers "are generally supportive" of the proposed changes, and welcome news that sales incentives based on volume or value targets will be prohibited, especially as they apply to insurance brokers.
"Legislation in this area will address the first-mover disadvantage insurers struggle with and in removing these incentives help customers have confidence that both the sales and underwriting teams behind their policies have their needs front of mind," Grafton says.
"We do note that there are still impediments to insurers' ability to be responsible for understanding customers' needs are met when brokers' contracts often prohibit insurers from contacting their insureds except via the broker. It will be important that there is clarity around the overlapping regulatory regimes and that sufficient time is allowed for a smooth transition that minimises regulatory costs," adds Grafton.
'We need to see the detail'
Meanwhile Financial Services Council CEO Richard Klipin says the focus of the new regime on licensing, expanding the FMA's remit, and ensuring remuneration practices serve good and fair client outcomes is entirely appropriate. The Financial Services Council represents investment and life insurance companies.
"We now need to see the detail behind the proposals and we look forward to working closely with the Government on this and the eventual implementation of the new regime. The regime is in many ways the missing piece of the puzzle when it comes to the various culture and conduct workstreams that are currently underway and it's good to have clarity on the Government's preferred approach and expectations," Klipin says.
"Conduct, culture and ensuring great consumer outcomes is paramount. Good progress has been made in recent months but there is still work to be done and the measures released today represent an important next step," says Klipin.