Interest charged on home loans fell to a low in the June quarter but will start rising along with mortgage rates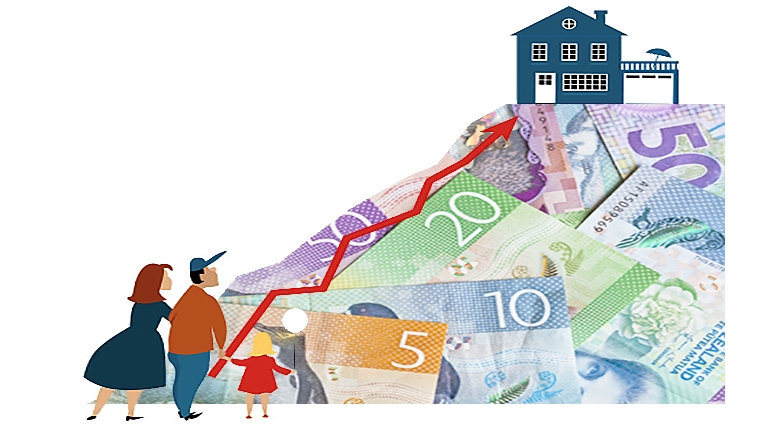 Interest charged by banks to residential mortgage borrowers dropped to its lowest level for any quarter in at least seven years during the June quarter even as mortgage debt continued growing.
Reserve Bank data shows $2.362 billion worth of interest was charged during the June quarter. That's the lowest amount for any quarter in the Reserve Bank's residential mortgage loan reconciliation data series that dates back to the September 2014 quarter.
This comes against the backdrop of separate Reserve Bank figures showing $8.526 billion was advanced for mortgages during June alone, which easily tops the previous June high of $6.8 billion in June 2016. And while the June figure was down on the $8.92 billion borrowed in May, it adds to a string of months all ahead of what was the long-time record for any month of $7.3 billion set in May 2016.
The fall in interest charged has, of course, come with mortgage rates at low levels against the backdrop of a record low Official Cash Rate (OCR) of just 0.25%. The chart below includes the popular one-year fixed-term mortgage rate.The bank average one-year rate was as low as 2.162% earlier this month. However, it has since increased to 2.426% as expectations rise that the Reserve Bank could increase the OCR as soon as August.
Higher mortgage rates will, of course, increase borrowers' interest payments. That means the June quarter low for interest charged could stand for a while. The previous quarterly low was $2.407 billion in the March quarter of this year.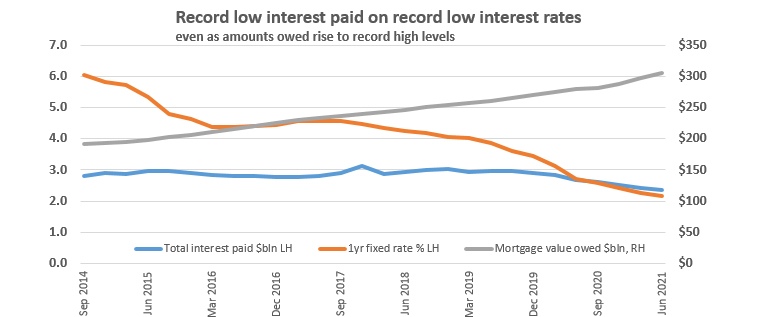 *This article was first published in our email for paying subscribers. See here for more details and how to subscribe.