Bank economists respond to a hawkish RBNZ, picking an OCR hike for August, but opinion remains divided over whether the economy needs cooling just yet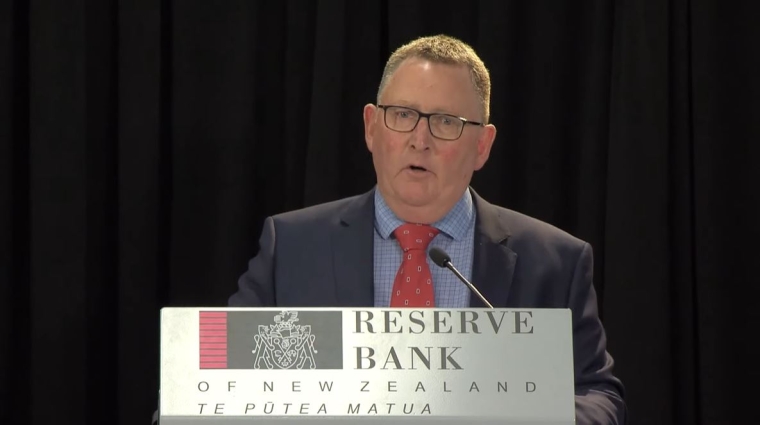 Economists from ASB, ANZ, BNZ and Westpac believe the Reserve Bank's (RBNZ) surprise decision to halt bond-buying by next week makes way for an Official Cash Rate (OCR) hike in August.
Previously, they all expected the RBNZ to hike the OCR in November. This was still well ahead of August 2022 - the date the RBNZ in May expected to start hiking the OCR from.
Kiwibank economists haven't revised their OCR outlook, and see the RBNZ waiting until at least November before lifting.
All the bank economists note forthcoming Consumer Price Index (CPI) and labour market data will be key to the RBNZ's decision-making.
Confusion avoided
While the RBNZ was on Wednesday expected to provide commentary on how it would wind back its weekly bond purchases via its Large-Scale Asset Purchase (LSAP) programme, it wasn't expected to signal a halt by July 23.  
ASB chief economist Nick Tuffley said this provides it with "more flexibility" to bring forward OCR hikes, "if needed".
The general consensus is that the RBNZ should stop bond-buying (which puts downward pressure on interest rates) before it lifts the OCR to avoid confusing the market.
BNZ head of research Stephen Toplis said the RBNZ halting purchases shouldn't be seen as a "strong signal" a hike is coming in August. Rather, "now there can be no question of mixed messages".
The bank economists noted the RBNZ's hawkish tilt, with it dropping the previously used comment that reaching its inflation and employment targets would require "considerable time and patience".
"It was significant that the "least regrets" approach the Bank has touted throughout the course of the pandemic, now recommends "that the significant level of monetary support in place since mid-2020 could be reduced sooner, so as to minimise the risk of not meeting its mandate"," Toplis said.
Hikes priced in
ANZ chief economist Sharon Zollner noted markets are now pricing in a 50% chance of an OCR hike for August 18, when the RBNZ releases its next Monetary Policy Statement. Previously, markets saw a 20% likelihood of a lift in August.  
Kiwibank chief economist Jarrod Kerr elaborated on the market reaction: "The all-too-important 2-year swap rate (the rate banks use to hedge a 2-year fixed mortgage rate, and business lending on a same tenor) has been marked 37bps higher to 0.87% in just a few weeks, and has more than trebled since the start of the year (0.265%)," he said.
"The move in shorter wholesale rates has not (yet) been passed onto shorter mortgage fixed rates.
"The mortgage curve has steepened from 3-years and beyond.
"It's only a matter of time before all rates, especially the 1-to-2-year rates are re-priced higher, to reflect the move in underlying wholesale rates."
Indeed, ASB jumped the gun on Wednesday morning, lifting its mortgage and term deposit rates ahead of the RBNZ's Monetary Policy Review.
ASB's Tuffley said: "It's a prudent time for households and businesses to review their interest rate exposures, to make sure they are appropriate and start thinking about what higher interest rates mean."
The New Zealand dollar rose from 69.7US cents to 70.2US cents, on the release of the Monetary Policy Review, and has remained at this level.
The hawks
Interestingly, Zollner maintained there was more inflation and tightness in the labour market than the RBNZ's commentary reflected.  
"There were some mixed messages in the documents, hinting perhaps at some robust debate in the Committee," she said.
Her and Toplis were strongly of the view there are real risks the economy could overheat if the RBNZ doesn't hike the OCR relatively soon.
"Uncertainty certainly remains. However, in the end, you have to react to what you know, not what you don't," Zollner said.
"One can always adapt one's approach, but with so much frothiness in the economy at present, the risks associated with inaction now firmly outweigh the risks with taking action."
Toplis went even further, saying he believed the RBNZ should "already be in the process of exiting its emergency setting on the OCR".
The doves
Westpac acting chief economist Michael Gordon, on the other hand, said that while he believes the RBNZ will likely hike the OCR in August, he worries this could be too soon.
"New Zealand is a long way from reaching a satisfactory level of COVID-19 vaccination, and the possibility of border breaches and time spent in lockdowns still looms large," he said.
"From a "least regrets" perspective, there's plenty of room for regret if the RBNZ were to start tightening policy now, only to have to provide more stimulus (including, most likely, reopening the bond purchase programme) a few months down the track."
Kerr took a similar view.
"It's easy to be too early, and there's not a great deal of risk to being a little late," he said.
"Today's message is consistent with a central bank juggling near term inflation pressures and long-term deflationary forces.
"A rate hike in November is a definite maybe. Although November still feels too early to us.
"Because we are still in the beginnings of our vaccine roll out, and much of the inflation pressure we're experiencing should be deemed transitory. We need to see a stronger for longer lift in wages growth."