Personal Finance
/
analysis
ASB uses the cover provided by ANZ to raise both its home loan and term deposit rates. All eyes are now on Kiwibank's upcoming rate adjustments - and on the turn in wholesale markets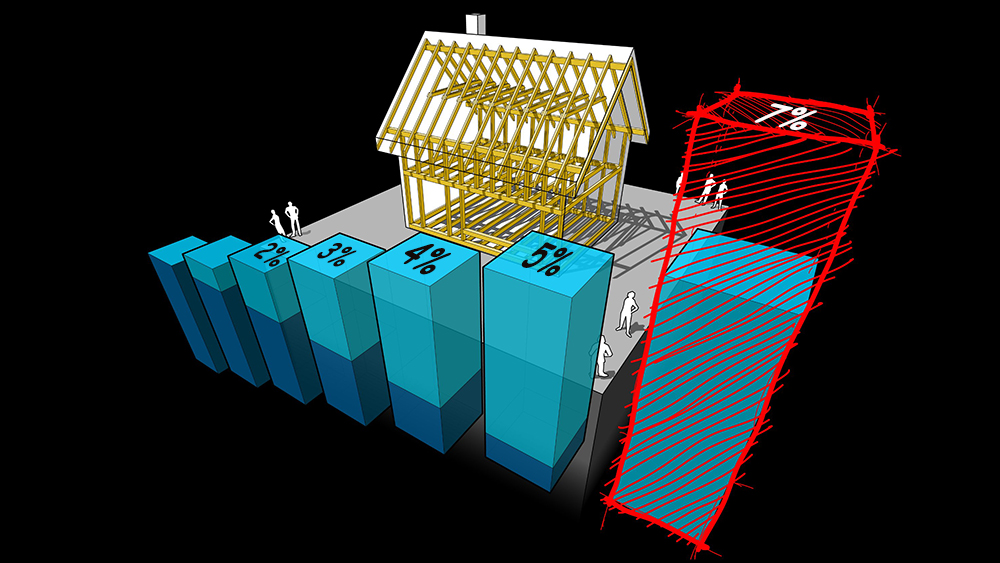 The last of the big Aussie-owned banks have now pushed through their fixed home loan rate increases for this cycle.
ASB has decided that they will match ANZ's rates, the bank who started this round earlier in the week (on Monday).
Kiwibank is yet to declare their hand. Typically Kiwibank's rate announcements come on Mondays.
That means we go into the Matariki weekend with a new pattern of fixed mortgage rates from the majors.
For one year fixed, they have all adopted 5.35% except Kiwibank who is still on 4.85%.
For eighteen months, ANZ and ASB are on 5.65% while BNZ and Westpac have a -6 bps advantage on 5.59%.
For two years, ANZ and ASB are on 5.80%, BNZ and Westpac are -11 bps lower on 5.69% and Kiwibank is still another -50 bps lower again on 5.19%.
All the Aussie banks are offering 5.99% for a fixed three year term while Kiwibank is still at 5.39%.
For four and five years, there is more separation although the highest rates are offered by ANZ and ASB. The Kiwibank 5.55% looks especially attractive for four years, a whole-of-market low. It won't last.
This week's sharp rises come as financial markets are showing second thoughts about future bond yield direction. Swap rates slipped all week and will undoubtedly follow international markets down again today. Those financial markets will be operating normally over the next two days and will probably extend their 'fear' reactions while we are on holiday.
This mortgage rate hiking cycle could well top out for a while.
In fact it is worth noting that yesterday, Australian bond yields and wholesale money costs retreated quite sharply after a strong run-up, a move not matched in New Zealand. It would not be a surprise if local markets played catchup today - and if that trend continues while we are on our break, the Monday readjustment could be notable.
Meanwhile, ASB has raised its term deposit offers at the same time. But again, all they have done is mirror ANZ.
It will be interesting to learn the new Kiwibank rate card when it comes. The big Aussie banks may not be colluding in their home loan rates or their term deposit rates, but the resulting levels show them happy to all fall in line together in the part of the market where most of the deals are done. Will Kiwibank also take that comfortable position too?
One useful way to make sense of these changed home loan rates is to use our full-function mortgage calculator which is also below. (Term deposit rates can be assessed using this calculator).
And if you already have a fixed term mortgage that is not up for renewal at this time, our break fee calculator may help you assess your options. But break fees should be minimal in a rising market.
Here is the updated snapshot of the lowest advertised fixed-term mortgage rates on offer from the key retail banks at the moment.
Comprehensive Mortgage Calculator