Personal Finance
/
news
ASB economists predict that consumer spending growth 'will weaken to anaemic levels later this year'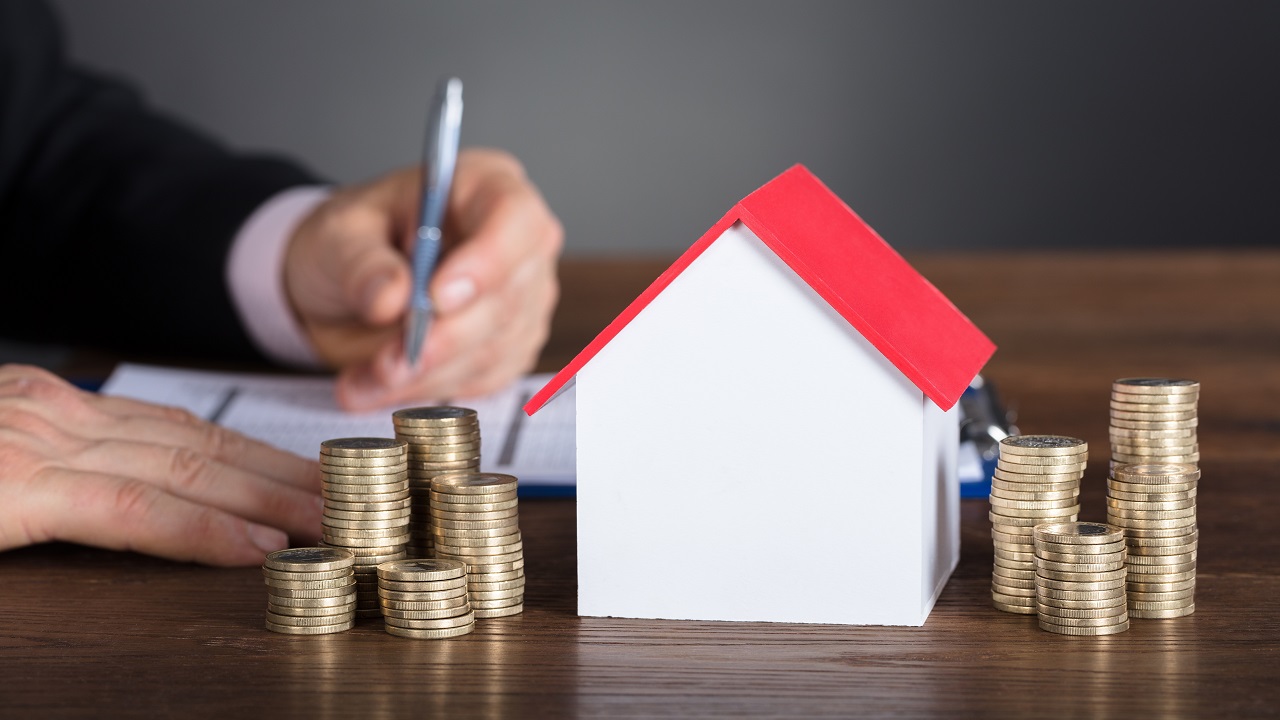 Kiwi households face a $15 billion spending crunch over about the next 18 months, according to estimates by ASB economists.
In a new Economic Note on the potential impact of rising mortgage rates, ASB senior economist Mike Jones estimates that higher mortgage interest rates will add a net $5.6 billion to aggregate household outgoings over the coming 18 months.
"It's a big number, but we expect it to be fully offset by strong income growth," he says.
"However, adding in other cost of living hikes lifts this estimate to more like $15 billion, Jones says.
Strong growth in household wealth will help buffer this impact, he says, "but most of it is tied up in housing. And you can't pay the bills with your house".
"We're left with support for our view that consumer spending growth will slow to a crawl later this year," Jones says.
The $15 billion estimated extra hit to household budgets over the next 18 months is "roughly equivalent" to 9% of retail sales, Jones says, as a means of comparison.
"That's a big hit for households and the economy to absorb over the coming 18 months."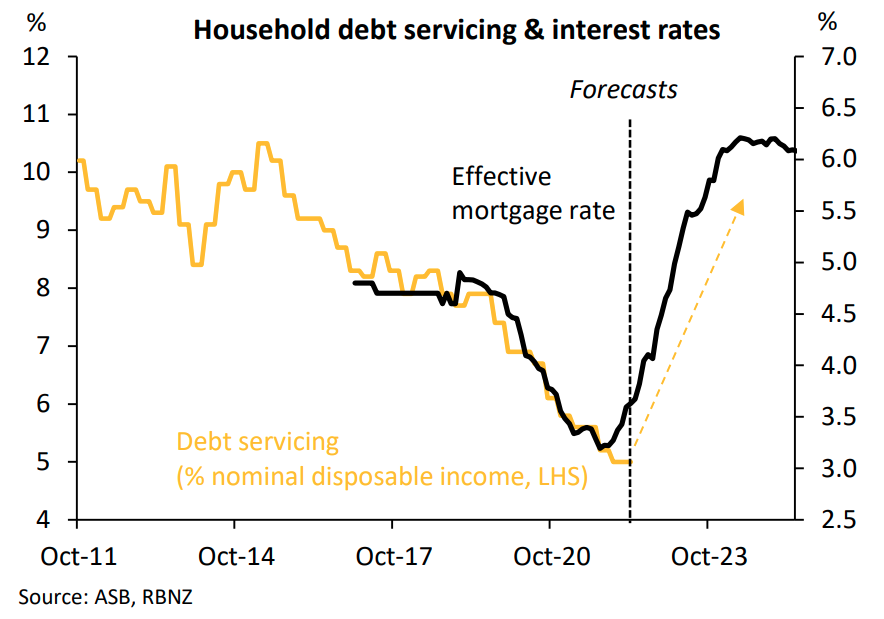 He notes that the Reserve Bank (RBNZ) "is putting plenty of store" in the buffering impact from strong household balance sheets.
"We find that they are indeed in good shape, with reported household net worth surging by around $600 billion through the pandemic. Most of this wealth run-up reflects the revaluation effect from the boom in house prices."
But this raises a couple of issues.
"First, house prices are now falling, meaning a chunk of this (paper) wealth will be disappearing again. This flipping of the wealth effect is typically not good news for retail spending. Second, you can't use your house to pay the bills. Cash and deposits comprise a comparatively small part of household assets.
"So, will households run down savings to pay the bills, or will they cut up the credit card?
"We think it will be a combination, but with a healthy dose of the latter."
Jones says it is well known that households have built up "a swathe" of savings through the pandemic.
"But our ball-park estimates suggest that the mortgage rate and cost of living hit of around $15 billion is of a size roughly equivalent to two thirds of all post-Covid savings. We doubt these savings will be chewed up by spiking costs, partly because the savings distribution won't evenly match the pain. Belts will be tightened.
"Overall, we're left with support for our view that consumer spending growth will weaken to anaemic levels later this year, in line with our and RBNZ forecasts."
"...We continue to think the RBNZ is being too optimistic on GDP growth."
The ASB economists "continue to expect" a 12% peak-to trough decline in nominal house prices.