Growth rate of borrowing has slowed, but the charge to fixed rate mortgages is continuing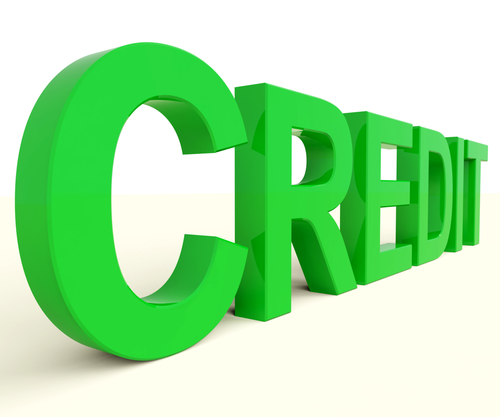 The growth rate of borrowing by Kiwis slowed slightly in the past month, though the annual rate of growth in household lending is at its highest level since October 2008.
However, the charge by borrowers to fixed rate mortgages is continuing unabated. Of the total amount outstanding on New Zealand mortgages, 52.2% is now on fixed, versus 47.8% on floating.
Just two months ago, the amount on floating was at 50.6%, to 49.4% fixed.
The amount on fixed has surged from 50.6% in May to 52.2% in June, in dollar terms that's about NZ$3.4 billion in the month, which is the highest monthly increase since the RBNZ began keeping such records in January 2005.
Total household claims in June - mainly comprising of home mortgages - rose to NZ$196.607 billion from NZ$195.828 billion in May.
The latest figure shows a seasonally adjusted gain of 0.4% - which is down from the 0.5% growth rate in the previous three months. On an annualised basis the new figure is 5.1% higher than the figure at the same time a year ago.
The latest figures may come as some comfort to the Reserve Bank, which has been concerned about a potential build up of household credit, the impact that could have on inflation, and the pressures that might put on the stability of the financial system.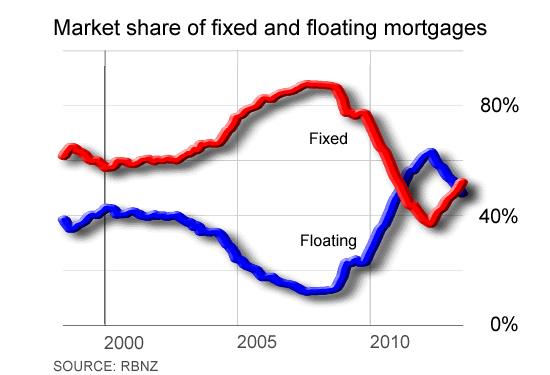 The RBNZ has been strongly indicating that it might move to put "speed limits" on high loan to value (LVR) lending on houses in order to preserve financial stability and also in an attempt to dampen the rising house market.
Economists have doubts as to whether LVR limits will do much to dampen the housing market, with most feeling the RBNZ's best way of doing that will be from increasing official interest rates. Most are expecting the first rise from the RBNZ of the Official Cash Rate to occur in the first half of next year.
A move by homeowners to fixed mortgages from floating will have the effect of slowing the impact of rising interest rates, since they won't be affected till the fixed term on their mortgages expire. However, the vast majority of people currently fixing are not doing so for any longer than about a year.
Elsewhere, the pace of agricultural lending is showing a marked slow down from late last year and earlier this year as the drought bit. The total outstanding in agricultural loans stood at NZ$50.742 billion in June down from NZ$50.763 billion in May, while the annual growth rate in the lending slipped to 4.4% from 5.4% as at May.
Business lending continues to be quite volatile, notwithstanding business confidence being at high levels. The amount outstanding to businesses dropped to NZ$79.586 billion in June from NZ$79.724 billion in May, while the annual rate of growth in the lending stayed steady on 1.6%