New bank customers leapfrog existing customers in receiving bank mortgage rate cuts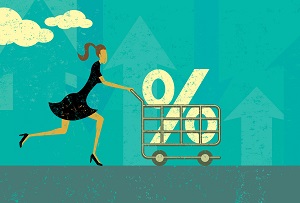 Mortgage holders who awaited last week's Official Cash Rate (OCR) cut with bated breath, will have to keep holding their breath.
While it didn't take most banks long to announce cuts to their floating interest rates, following the 25 basis point OCR cut to 3% last Thursday, existing customers are having to wait weeks before being able to enjoy the benefits of the changes.
New customers on the other hand, have been able to take advantage of the lower rates within days of the changes being announced.
As shown in the table below, all the major banks are making their existing customers wait at least two weeks from the time their rate changes are announced to the time they come into effect.
For example ANZ customers need to wait 18 days; the Co-operative Bank's customers 17 days; and ASB's 14 days.
Even though BNZ has outdone the other banks with its 35 basis point rate drop, its customers still have to wait 19 days for the cut to come into effect.
HSBC is the only bank that's made its rate change effective immediately.
Even though HSBC was four or five days slower than the other banks to cut its rates, its customers are still reaping the benefits of the cut sooner than other banks' customers.
Nonetheless, it's a different story when it comes to banks attracting new business.
Co-op, Kiwibank and HSBC made their rate changes effective for new customers on the same day they were announced. Unusually, Co-op announced cuts to its rates three days before the Reserve Bank's OCR announcement.
For new customers the likes of ASB, Westpac and TSB allowed their new rates to be effective within three to five days of them being released.
Issue flies under authorities' radars
Interest.co.nz asked the Commerce Commission whether it monitored this differing treatment between new and existing customers, and the time lag between rate changes being announced and taking effect. It said no, and referred us to the Reserve Bank.
The Reserve Bank said it regulates banks' financial stability, not how they interact with their customers.
Meanwhile, a spokesman for ANZ said the bank had followed the same timeframes as it did in a rising interest rate environment with these changes.
"We give existing customers notice and it enables us to send letters notifying the specific changes. Our approach isn't dictated by any legal requirements. The point is that we take a consistent approach in a rising as well as falling interest rate environment," the ANZ spokesman said.
And a Kiwibank spokesman said; "This is consistent with our process when we increase variable interest rates as well. This gives us time to communicate the change to our customers so they can adjust any repayments if required."
Floating Mortgage Interest Rates
 

Announced 

Effective for 
new clients
Delay
days
Effective for 
existing clients
Delay
days
Old rate
New rate
Change
 
 
 
 
 
 
 
 
 
ANZ
Jul 23
Jul 27
4
Aug 10
18
6.49
6.24
-0.25
ASB
Jul 24
Jul 29
5
Aug 7
14
6.50
6.25
-0.25
BNZ
Jul 23
Jul 27
4
Aug 11
19
6.34
5.99
-0.35
Kiwibank
Jul 23
Jul 23
0
Aug 6
14
6.40
6.15
-0.25
Westpac
Jul 24
Jul 27
3
Aug 10
17
6.40
6.15
-0.25
 
 
 
 
 
 
 
 
 
Co-op 
Jul 20
Jul 20
0
Aug 6
17
6.45
6.20
-0.25
HSBC
Jul 28
Jul 28
0
Jul 28
0
6.60
6.35
-0.25
SBS 
Jul 23
Jul 27
4
Jul 27
4
6.39
6.14
-0.25
TSB 
Jul 23
Jul 27
4
Aug 10
18
6.49
6.24
-0.25