Chapman Tripp says government legislation designed to crack down on predatory lending could drive some borrowers to high cost loans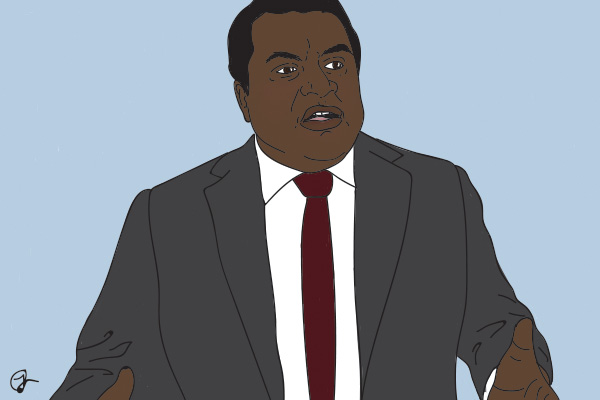 Law firm Chapman Tripp says the Government's proposed changes to consumer finance legislation could have unintended consequences.
New amendments to the Credit Contracts and Consumer Finance Amendment Act (CCCFA) were introduced to Parliament recently. The Government says the legislation is designed to crack down on predatory lending practices. It follows a review of the consumer credit laws by the Ministry of Business, Innovation and Employment (MBIE) which released its findings in June last year.  
The proposed changes include the introduction of limits on the amount of interest and fees that can be charged on high-cost loans to prevent people from accumulating large debts, as well as tougher penalties for those who break the law, including irresponsible lending.
But Chapman Tripp says the law changes could have unforeseen effects on the wider finance industry.
"The Bill will affect the wider lending market, and it is not the "high cost" lenders who will bear the largest burden of the amendments – a factor the lawmakers need to keep in mind."
It says under the proposed changes the Government is seeking to increase the obligations on lenders to meet responsible lending standards.
But Chapman Tripp says an unintended consequence of the amendments is this may result in lower-cost lenders making fewer loans – potentially driving some borrowers to seek credit with finance companies charging higher rates of interest.
It says the changes will remove a lender's ability to rely on information provided by a customer for the purposes of assessing their suitability for finance.
"These changes will force lenders to require additional information from independent sources, adding time and cost to loan application processes. Lenders will also be obliged to keep records of how they have concluded that an arrangement is suitable and affordable for the customer.
"And there will be new pecuniary penalties for a breach of lender responsibility principles. These added processes will increase the cost of assessing loan applications, which may lead to some loans not being made available even when no responsible lending issues would arise. It is also likely to drive some customers towards less scrupulous lenders – the opposite effect of that intended by these changes."
While the directors and senior managers of lending companies will also be required to take reasonable steps to ensure employees and agents follow compliance procedures.
"However, the precise extent of diligence required from any particular person is unclear – it will depend on the nature of the lender's business and the individual's role. This puts directors and senior managers in a very difficult position, particularly when they are part of a very large organisation (such as a bank) and have little day-to-day involvement in lending processes."
If they are found to have breached their duty they are potentially liable for monetary fines of up to $200,000 per act or omission. And under the legislation directors and senior managers cannot be insured or indemnified against such liabilities.
"Where a director is closely involved in the operation of the lender, and may also be the sole or majority shareholder, the above position may well be reasonable. But for extremely large lenders, making thousands of loans through delegated authorities and processes, the potential for liability may be overwhelming for even the most diligent director or senior manager. This is not an outcome that benefits consumers."
The Minister of Commerce and Consumer Affairs Kris Faafoi says the Government isn't intending to make it harder for finance companies.
"The protections for consumers addressing predatory lending are not intended to stop lower cost lenders making loans - I recognise the need for safe and appropriate lending for people who need to borrow."
But Faafoi says the recent Australian financial services royal commission and the joint Reserve Bank of New Zealand (RBNZ)/Financial Markets Authority (FMA) review of the banking and insurance sectors here shows there's room for improvement.
"It is appropriate then that there are a number of pieces of work underway to protect consumer interests and improve accountability in the financial sector, including the new Financial Services Legislation Amendment Act, the Government response to the FMA/RBNZ reports into conduct and culture, and the work to address predatory lending."
Faafoi says the CCCFA is expected to receive its first reading soon and it will then go to select committee where people will get an opportunity to share their concerns.
*This article was first published in our email for paying subscribers early on Monday morning. See here for more details and how to subscribe.