Reserve Bank concedes its annual house price growth forecasts have been off by an average of 5.2 percentage points over the past decade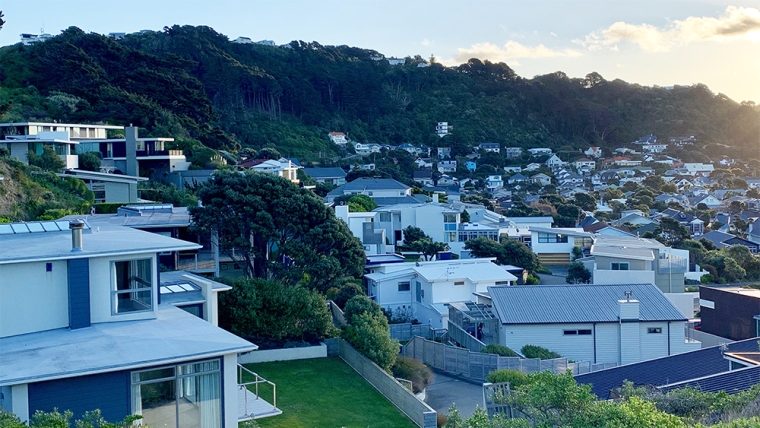 The Reserve Bank (RBNZ) concedes its house price forecasts have consistently undershot reality over the past decade, thanks to immigration levels being higher, and interest rates lower than expected.
"Since 2010, on average our forecasts for annual house price inflation one year in the future have been out by 5.2 percentage points ('mean absolute deviation')," the RBNZ said in a report prepared for Parliament's Finance Expenditure Committee.
"Excluding the COVID-19 period, the same metric is 3.9 percentage points.
"Over the past decade, the key drivers of this deviation have been that migration has tended to turn out higher than forecast, and mortgage interest rates have tended to be lower than our forecasts would imply.
"Both these factors have contributed to house price inflation tending to turn out higher than anticipated over this period."
The RBNZ provided this written commentary after the Labour members of the Finance Expenditure Committee blocked a request by Green MP Chlöe Swarbrick, supported by National and ACT, for the RBNZ and Treasury to appear before the Committee to discuss how they derive their house price forecasts.
The issue is salient, as house prices completely overshot expectations during 2020, and look to do the same in 2021.
The RBNZ, in its latest Monetary Policy Statement released in May, forecast the CoreLogic House Price Index increasing by 5.5% in the three months to June.
However, the index actually rose by 7.2% in this time. It then rose by 5.9% in the three months to July.
The RBNZ projects house price growth falling right off to 0.2% in the three months to September, 0.1% in the three months to December and then 0% in the next two quarters.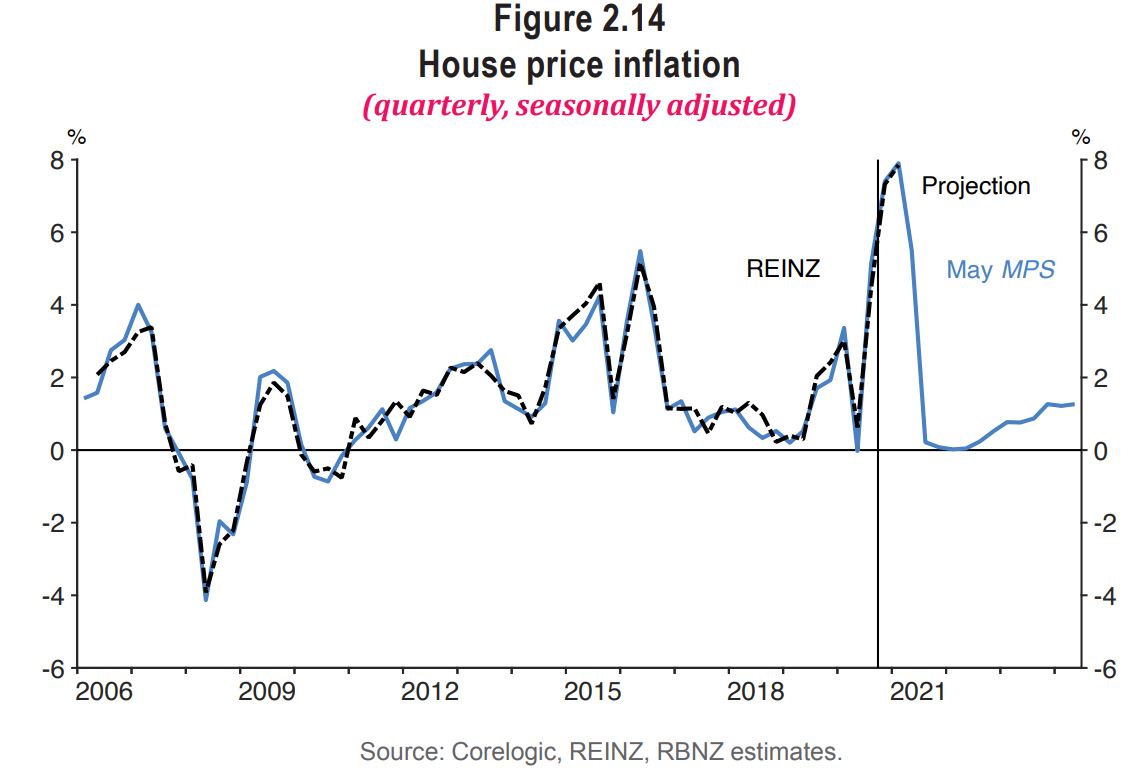 The RBNZ explained in its report for the Committee: "Our May projections were for a significant slowdown in house price growth over the course of 2021, followed by a period of modest growth.
"This forecast rests on assumptions that high construction activity and weaker population growth would result in a gradual alleviation of supply shortages, and that the Official Cash Rate would be gradually increased from the latter-half of 2022.
"It was also assumed that the re-imposition of loan-to-value restrictions and changes to the tax deductibility of interest would reduce house price growth in the near-term.
"In the long-term, house price growth is assumed to converge to around the rate of nominal GDP growth." 
The RBNZ said that in June, it, Treasury, and the Ministry of Housing and Urban Development established a technical working group to share data and analysis around the assessment of "housing sustainability", and to compare forecasting methodologies and economic modelling.
---
Like what you read? Support our journalists. Find out how.
---
While the RBNZ's job isn't to control house prices, house prices materially affect how it sets monetary policy (interest rates) and maintains financial stability (by using loan-to-value ratio restrictions for example).
National MP Nicola Willis stressed this point, noting there were real-life implications associated with the RBNZ getting its forecasts wrong.  
Swarbrick said it was important for the RBNZ to brief the Committee on its forecasts in person to highlight and explain how it believed its policies were affecting matters such as housing affordability, which the Government is responsible for.
She was sceptical that despite warning Finance Minister Grant Robertson in early 2020 that the use of unconventional monetary policy (like quantitative easing) could boost asset prices and exacerbate inequality, the RBNZ didn't at least consider a scenario in which house prices would skyrocket.
The RBNZ and Treasury weren't alone in underestimating house price growth in 2020. Most economists - towards the start of the pandemic at least - had equally pessimistic views of the impact COVID-19 would have on the housing market, despite astronomic amounts of monetary and fiscal stimulus being deployed.