As consultation on RBNZ's policy to restrict bank lending to house buyers with little equity winds down, Govt and ASB take their opposition public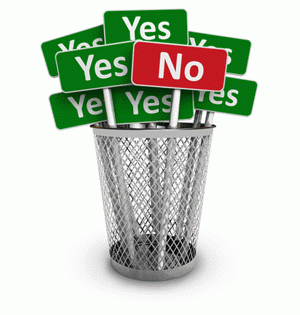 With Reserve Bank consultation on proposed plans for temporary restrictions to high-loan-to-value ratio (LVR) residential mortgage lending by banks due to close tomorrow, pressure is increasing on the bank to soften its stance.
Television New Zealand reports that the Government is pushing for homes valued under $500,000 to be excluded. TVNZ says the Government is "pushing the Reserve Bank to water down the restrictions" by exempting homes under $500,000, arguing low deposit loans under this price aren't so risky.  The exemption would make it easier for first time home buyers to enter the housing market, TVNZ says.
The TVNZ report comes after Key told reporters last month that he wanted first home buyers protected from restrictions on high LVR lending, a concept the Reserve Bank has expressed opposition to.
"I've discussed the matter at length with the Reserve Bank Governor, including last night, and I'm convinced we can navigate a way through which means that the banks have less loans which are more leveraged, but continue to make sure there's opportunities for first home buyers to have higher degrees of leverage," Key said in June.
The TVNZ report comes on the heels of comments from ASB CEO Barbara Chapman in the NZ Herald over the weekend. Chapman said limiting bank lending to property buyers with low equity levels could create a disconnect with the Auckland housing accord, which is an agreement between the Auckland Council and the Government that aims to ensure 39,000 new houses are built over the next three years to tackle a shortage of supply in the city.
"My concern is if apartments are being built with first-home buyers or investors in mind and if you have restrictions on LVRs, who is going to fund the home buyers?" Chapman was quoted saying in the NZ Herald. "It has got to be thought through how it works. There is a concern there might be a disconnect."
ASB last year relaxed its LVR policy for some apartment buyers. Previously the bank had only been prepared to lend 70% of the money required for an apartment purchase, or even just 50% in the case of some smaller apartments, but increased this to as much as 90%. ASB has been doing the most high LVR lending out of all the major banks in recent months. A staggering 84%, or $1.4 billion of ASB's $1.7 billion of home loan growth between October and March, came through high LVR lending.
Submissions on the Reserve Bank's proposed framework for restrictions on high-LVR residential mortgage lending are due in by tomorrow, - Wednesday.
'Speed limits'
The Reserve Bank has said any implementation of LVR restrictions would typically take the form of "speed limits" restricting the share of new high LVR lending that banks may do, rather than banning such lending altogether. The Reserve Bank says it "generally defines" high-LVR lending as loans with an LVR of 80% or more, and LVR restrictions would be unlikely to be imposed below this threshold.
"Each restriction would be specified in the form of a 'speed limit': no more than X percent of applicable new mortgage lending over each specified period can have an LVR greater than or equal to Y percent," the Reserve Bank says.
The central bank is aiming to have policy detail finalised by mid-July, with the Reserve Bank introducing new LVR data collection during the second-half of the year. This will require banks to provide a breakdown of their LVR lending by LVR bracket, such as between 80% and 90%. Ultimately, the Reserve Bank says, LVR restrictions might be imposed with a notice period for banks as short as two weeks.
The potential use of LVR restrictions on home loans is one of four so-called macro-prudential tools the Reserve Bank has recently adopted. Finance Minister Bill English and Reserve Bank Governor Graeme Wheeler announced a memorandum of understanding in May clearing the way for the Reserve Bank to use these tools, if it chooses to, on a temporary basis. It's hoped use of the tools would help dampen excessive growth in credit and asset prices and strengthen the financial system.
Reserve Bank Deputy Governor Grant Spencer last week said risks to the financial system from the current overheating housing market may be greater than those posed by the pre-global financial crisis housing boom. Spencer said the Reserve Bank was "seriously considering" the use of macro-prudential tools to help moderate house price inflation pressures.
"While we believe that LVR restrictions could have significant benefits in terms of reducing systemic risk in the housing market, they are not a panacea," Spencer said.
"We know that LVR restrictions could introduce market distortions. However, we need to assess inefficiencies against the potentially significant economic and financial damage that could result from a housing boom that ends in a severe housing downturn."