BNZ chief likely to 'wait and see' on floating mortgage rates after expected RBNZ rate hike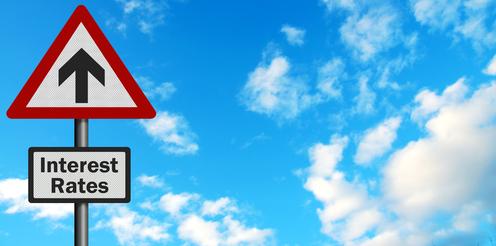 A hotly anticipated rise in official interest rates expected from the Reserve Bank tomorrow is likely to lead to "cat and mouse behaviour" on floating mortgage interest rates between lenders, the head of one the country's big four banks says.
"This hasn't happened for years," BNZ managing director Andrew Thorburn said of the expected lifting of the Official Cash Rate.
In fact the last time New Zealand had an increase in official interest rates was in July, 2010, while the last time the rates were moved at all (downwards) was in March 2011.
"So, we are now going to have something, which whilst we anticipate it, has not happened for years – IE a rising rate environment." Thorburn said.
There were a lot of factors at play in the mortgage market at the moment, he said.
There had been "incredible disruption" as a result of the October 1 imposition by the RBNZ of a 10% 'speed limit' on high loan-to-value (above 80%) lending.
"The focus on the below 80% and the aggressive competition that's there. And the demand for housing finance, still in Auckland, because of the rising prices.
"And over 50% of business now is fixed rate. So fixed rate is getting priced everyday on the basis of the curve and how that's moving. And the market's already factoring in some of that."
At the moment the amount of mortgage lending by value that is on fixed rates - a year or more - is around 60%, according to RBNZ figures. That means about 40% of house financing is on floating rates. As some means of comparison, at the height of the housing boom in 2007, when the RBNZ was starting really ramp up rates, only about 14% of total lending was on floating.
So, there is an expectation that the RBNZ will get more 'bang for its buck' at the start of this rising interest rate cycle.
Thorburn said floating rates would go up "because our cost of funds is going to go up", but he did say a lot of the new business - on fixed rates - was already being priced "dynamically" due to swap rates having moved up in anticipation of interest rate rises.
As for what will likely happen tomorrow: "On the variable rate book, I think we will wait and see," Thorburn said.
Taking time
"We'll take some time to assess what competitors do or what they might do. We'll decide how competitive we want to be in the variable rate as opposed to the fixed rate space and then we'll make a decision.
"I think it'll probably take a few days.
"There'll be a bit of cat and mouse here, because it is so competitive, right?
"People probably don't want to be the first one to go out and do it. But I think that competition will drive some cautious activity, particularly in the light of those other things I mentioned."
Thorburn agreed that because of competition between banks, as well as the individual funding requirements of the banks, the anticipated series of rate rises from the RBNZ this year would not all necessarily get passed on through floating mortgage rates.
"So, you may not see a direct correlation."
High LVR lending again
Latest LVR figures from the RBNZ showed that in January banks' share of lending to high LVR customers had, after exemptions, fallen to just 3.8% of new commitments, against a requirement of a maximum 10%.  In September, the last month before the restrictions came in, the figure was over 25%. The requirement for banks is, initially, to be under the 10% limit on a rolling average for the first six months of operation of the LVRs.
Interest.co.nz estimates of the ratio for the four months to January suggested an overall lending rate of about 7.75% on high LVR lending before exemptions - implying that banks are giving themselves plenty of room to fit in under the 10% limit when the first measurement of ratios is done by the RBNZ after March.
"The banks have…not over-corrected…but they certainly didn't want to be at the 10. It's too risky. You don't want to breach that limit," Thorburn said.
"So, we've gone down to 9 or 8 or 7."
"So, what you've got is capacity now to start to open that up and we've started to do that," he said.
Thorburn said in the past month BNZ had "started to do some above 80% lending again. Obviously within the 10% cap".
"What we did is was when we stopped it we went to customers that were in the pipeline – because the 10% was lower than we anticipated and the timeframe was quicker – So, you've got this pipeline of applications. So, we tried to work with customers to meet as many of those commitments as we could.
"And then the ones that were left we went and said, 'do you really need it?' and some said ' no, thanks I'm not going to use it anyway'. So, that reduced it and some said 'I don't mind not using it', fine, But some were saying 'I would like to use it'. But we had to say 'no we can't' – but there was only a very small amount.
"...But what we did with those people is we said when we can re-lend we will come back to you – and of course a lot of people thought, well they are not going to do that but actually we've gone back to those people in the last month and that's been a good promise that we have carried through on.
"So, we've now started to lend to people we put on hold six months ago and we are starting to lend to new people above the 80%, but it will be within the 10% restriction."