Prime Minister hits back at OECD findings of NZ having most expensive housing in world relative to rents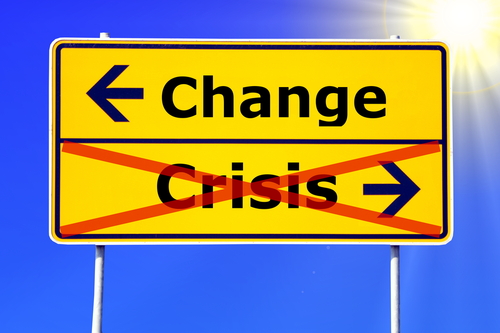 The Prime Minister's denying that New Zealand has a housing affordability crisis, after a new OECD report found that on one criteria we had the most over-priced houses in the world.
He also said he didn't see a problem with the current rising immigration numbers, saying that the current migration pattern was a "a very positive story".
Labour Party leader David Cunliffe said if the Prime Minister truly believed there was no housing crisis in this country, "he is completely out of touch with reality and the New Zealand public". (Cunliffe's statement is below)
The OECD report included a table, which shows that on the basis of house prices to rent, New Zealand has the least affordable houses, while on the basis of price to income, it is second most expensive, after Belgium.
But on Radio New Zealand today, John Key denied that this constituted a crisis.
"Well, it's not a crisis. A crisis would be one to indicate that A/ you couldn't buy a home, well that's not true – there are houses in quite a wide range of prices – if you go on to Trade Me now and have a look at say houses say for $350,000 or less in Auckland and quite a large number of listings will come up.
"If you look at the capacity to borrow in New Zealand – yes there's been LVR restrictions but banks are still making loans above those and in fact interest rates are on a 50-odd year low.
"Wages are rising. They've been rising faster than inflation. But if you want to take a step back on the overall housing issue, the way to deal with that issue is on the supply side and the way to ensure that prices don't continue to rise rapidly is on the supply side and that's why the government has special housing areas – the number of consents has doubled."
Later in the interview Key said: "...With the greatest respect, I've lived in London, I've spent a lot of time in New York. I've lived in Sydney and I've been to Singapore. And if you are going to seriously start telling me that a house in Auckland is more expensive than a house in Sydney or Melbourne or Brisbane…
No bubble
"...They [the OECD] are using a particular measure, but the point here is that hasn't changed dramatically. There's always been an issue about price to income but the question is: Will your home collapse in value like they did in the United States, where you had a real bubble caused by the financial techniques used by bankers like sub-prime mortgages. The answer is there's no indications to indicate that, well there's no factors that would indicate that we have a particular bubble.
"The economy's strong, people's wages are strong, borrowing is reasonable and so I don't think that foundation is going to break. I think what is absolutely necessary is 1. For us to continue to work on techniques to make sure the prices don't gallop away on us and 2. overall actually to continue to build wage growth."       
Locked out?
Pressed on whether the situation now meant that in future people would be permanently "locked out" of the housing market, Key said: "I don't agree with that. If you have a look at what the Government's doing, for a start off it's a myth that house prices are going up all of a sudden under a National Government and didn't go up in the past."
"House prices went up 96% under Labour.
"Under us they've gone up 28%."
Key said the background to New Zealand's rising prices had been the fact that the buoyant economy, with high levels of employment, was encouraging people to go into the housing market.
"There's no signs that's going to turn around."
Growth ahead
Key said last week's Budget had made clear there would be strong growth in the years ahead.
"So, we don't think that's a factor that's going to go away."
Key said the Government was moving to address supply shortages and houses are being built.
He said he didn't have exact figures on how many houses were being built at the moment.
"I don't know the answer but I know it's very busy in Auckland, it's very busy in Christchurch."
'Huge numbers' of homes
Home builders were building "huge numbers" of homes, he said.
"If you go to my electorate in Hobsonville – a huge number of homes being built."
Asked about rising immigration, with predictions that this might top 40,000 this year, Key said: "I think if you look at migration, it's a very positive story. I mean the reason that migration is strong is not because there's a lot more people coming to New Zealand – there's a lot less people leaving New Zealand.
"Again, under the previous Labour Government 35,000 people left a year. Now that number's dwindled to about 350 a month – probably about three or four thousand a year."
Asked about the possibility of taking fewer migrants, Key said: "The Government always plays around with that kind of inflow if you like but let's remember that over half of those people that come to New Zealand are in the skilled migrant category."
These migrants were working in new industries that were helping to boost the economy, he said.
"Of course, if you want to restrict growth, you can do that, but we are a small country – our population's four and a half million people. We've got more than enough capacity to build more homes." 
This is the statement Labour Party leader David Cunliffe put out:
PM: Housing Crisis? What Housing crisis?

If John Key truly believes there is no housing crisis in this country, he is completely out of touch with reality and the New Zealand public, Labour Leader David Cunliffe says.

"The OECD has found New Zealand has the most over-priced housing in the Western world. This confirms what Kiwis already know: property speculators and mortgage restrictions are locking them out of the dream of home ownership.

"We have a housing crisis, yet the Prime Minister is in denial.

"John Key also claims there is more demand for houses because the economy is 'buoyant' and wages are growing. I'm sure the 46 per cent of Kiwis that didn't get a pay rise last year will disagree.

"Net migration is expected to tip over 35,000 next year. Those migrants will require almost 13,000 new houses, with 6300 of those in Auckland alone. The Government's housing accord will build 7176 new homes per year at current rates in Auckland, meaning up to 80 per cent of those homes will be needed to absorb rising immigration.

"Meanwhile, National offered nothing in this year's Budget to address the housing crisis other than removing tariffs off building materials which accounts for less than 1 per cent of house prices and may well not be passed on to home buyers.

"Labour has the policies and willingness to tackle both the demand and supply side of the housing crisis. A Labour government will reign in rising house prices by clamping down on speculators, taxing capital gain and building 100,000 affordable houses under our KiwiBuild programme," David Cunliffe says.