Academics say 'unprecedented' rent increases - of about a third - would be needed to bring Auckland's house price-to-rents ratios into line with the rest of the country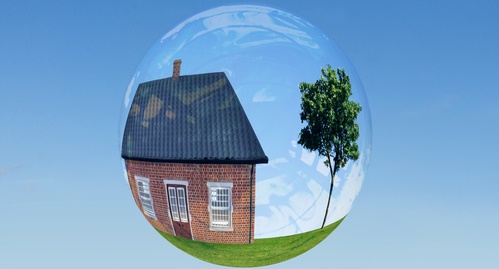 By David Hargreaves
Rent increases of about a third would be needed in Auckland to bring the city's house price-to-rents ratio back into line with the rest of the country.
This is according to new research from the University of Auckland, which analyses house price and rent data from 1993 up to the end of last year.
The research concludes that a rebalancing of Auckland's skewed house price-to-rents ratio would be more likely to occur through a correction in house prices than a substantial boosting of rents.
"Hot Property in New Zealand: Empirical Evidence of Housing Bubbles in Metropolitan Centres" has been authored by University of Auckland senior lecturer Ryan Greenaway-McGrevy and Professor Peter CB Phillips of Yale and University of Auckland. The paper is also available here.
The research in the paper uses recently developed statistical methods for testing and dating "exuberant" behaviour in asset prices, and it documents "episodic bubbles" in the New Zealand property market in the past two decades. New methods of analysing "market contagion" have also been developed in the research and are used to examine what Greenaway-McGrevy and Phillips describe as "spillovers from the Auckland market to the other metropolitan centres".
In carrying out the research, house price data from QV spanning the beginning of 1993 to the end of 2014 has been used, along with rent data covering the same period from MBIE.
The two academics have concluded that the whole of New Zealand was in a housing bubble from 2003, before collapsing in 2007-2008, but that Auckland returned to bubble status in late 2013 and has stayed there since.
"One of our primary conclusions is that the expensive nature of New Zealand real estate relative to potential earnings in rents is partly due to the sustained market exuberance that produced the broad based bubble in house prices during the last decade and that has continued through the most recent bubble experienced in the Auckland region since 2013," they say.
They say that the Auckland bubble appears across the four main territorial authorities in the Auckland metro area, "showing that the new bubble is quite broadly based". They also use the term "pervasive".
Prime Minister John Key denied last week that the Auckland housing market is currently in a bubble, though the Reserve Bank is expressing increasing concern.
The research has found that while the early 2000s nationwide bubble was initially led by Auckland and then flowed on to the rest of the country, there is no indication this time around - so far - that the Auckland "contagion" is spreading again.
Greenaway-McGrevy and Phillips say that their findings show that relative to rent fundamentals, current Auckland house prices are "irrational".
They say that house prices have currently blown out to about 35-times annual rent costs in Auckland, "which corresponds to a rental return of about 2.8% before depreciation".
On the other hand, rental expenditures as a proportion of income have remained "remarkably constant" over the past decade in the main centres of Auckland, Wellington and Canterbury.
"Thus, if a market correction were to come through an increase in rents, this would involve an unprecedented increase in rental expenditure shares. In our view, therefore, any correction is more likely to come through an adjustment in prices driven by a demand or supply side shock or combination of the two."
But the academics say that the "findings of exuberance in a real estate market such as Auckland" do not necessarily imply a house price correction is on the horizon.
"The findings show only that relative to rent fundamentals, house prices are irrational. A return to market normality in the price/rent ratio does not necessarily imply a future correction in house prices. There is also the possibility that rents in Auckland will catch up to prices, thereby bringing the price/rent ratio back to normalcy."
How feasible?
However, they then examine how feasible a market correction based on only a rent increase in Auckland would actually be.
"Currently the price-to [annual] rent ratio in Auckland City and the North Shore is around 35 while the price-to-rent ratios in Wellington, Christchurch and Hamilton are between 22 and 24.
"If prices in all regions were held constant, rents in Auckland City and North Shore would have to increase by more than a third in order to bring the Auckland City and North Shore price-rent ratios in line with the levels of the other centres.
"The corresponding rental increase needed to bring the price-to-rent ratio in Manukau and Waitakere in line with the other main centres is about 12%, given that the price-to-rent ratios in these regions is currently around 26."
The academics say any real estate market correction that is based on an increase in rents entails a commensurate increase in the share of household incomes devoted to rent - if incomes are held constant.
They therefore looked at the current proportion of household income devoted to housing costs, and whether there has been "any such steep rise in rents in the past".
Incomes
They said that in 2014, based on Statistics New Zealand figures, the mean annual household income in the broader Auckland region (including Auckland City, Manukau, Waitakere, North Shore, Franklin, Rodney, and Papakura) was $95,784 ( = $1,842 x 52).
The population-weighted annualised rents in the Auckland region were approximately $25,115 in Q4 2014, which corresponded to just over a quarter, or 25%, of the household budget.
Going back to the fourth quarter of 2000, the mean annualised rent was $14,008, and the mean household income was $57,304 (= $1,102 x 52) - so that the mean rent was again about 25% of incomes.
And as at the fourth quarter of 2010, the mean annualised rent was $21,252, and the mean household income was $81,588, so that mean rent was yet again about 25% of mean income.
These results show broad stability in the ratio of rents to incomes over a 15 year period and demonstrate that the average rental expenditure has stayed relatively constant in the broader Auckland region at around 25% of income, Greenaway-McGrevy and Phillips say.
"Rents are therefore by no means low relative to incomes. But it is certainly feasible that rents could increase substantially, thereby bringing house prices more in line with rent fundamentals.
'Unprecedented increase'
"But such an increase in the budget share of rents would clearly be unprecedented at least in the data currently available to us over the last two decades.
"We therefore conclude that to return the Auckland market to normalcy in terms of its price-to-rent ratio a more likely outcome is a housing price correction. Such corrections have occurred in many other countries that have experienced house price inflation in recent years."
The two academics say the New Zealand real estate market has "very largely been spared such major corrections" over the past two decades.
"International factors may now be playing a role in the New Zealand market, providing some degree of insulation from downturns as 'new money' drivers from foreigners, immigrants and ex-patriots assist in sustaining demand side market pressure on prices and, in the process, bringing the prices of desirable real estate, particularly in Auckland, coastal and island locations, in line with prices of similar real estate overseas."