How Auckland house flipping can be used to rort the RBNZ restrictions on high LVR mortgages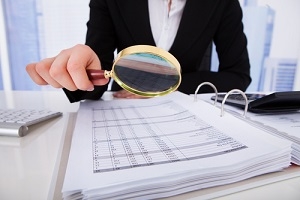 By Jenée Tibshraeny and Gareth Vaughan
Flipping - buying a house and reselling it quickly for a profit - has become a favourite pastime for some Auckland property buyers.
Barely a week goes by without stories appearing in the media of astronomical profits being made by people on-selling houses, sometimes within only 24 hours.
Yet there's more to this than buyers making a quick buck.
With the real estate sector currently excluded from New Zealand's Anti-Money Laundering and Countering Financing of Terrorism Act, there's no doubt some money's being parked in Auckland property for nefarious purposes. (See Caroline Courtney's call for action on this from last year).
Flipping is also seeing property buyers game the Reserve Bank's loan-to-value ratio (LVR) restrictions on bank mortgages.
Interest.co.nz has been told of ethnic Chinese buyers tricking the system by essentially getting mortgages to fund the total 100% value of the properties they are buying.
That's not to say this type of behaviour isn't being practiced by other ethnicities. It's just that we've particularly heard about it taking place in the Chinese community.
These "back-to-back" sales are said to be hiking Auckland house prices, and potentially leaving banks more exposed than they think.
What's clear is this behaviour is occurring. What's unclear is how widespread it is. Here's a look at how it works:
The scheme
A person we will refer to as the 'Mastermind', wants to buy a property on the market for $1 million.  
Yet they want to sidestep LVR restrictions, which generally require you to have a 20% deposit, and buy the property 100% funded through a bank loan.
So they get an associate, we will refer to as the 'Middleman', to sign a sale and purchase agreement to buy the property for $1 million.
The Mastermind signs a separate sale and purchase agreement to buy the house from the Middleman for $1.25 million, with both contracts due to be settled on the same day.
The Mastermind then gets a tame valuer to provide a property valuation of $1.25 million and uses this to apply for a $1 million mortgage from their bank. The valuer may be tipped off at this stage.
To the bank, it appears they are providing a loan of $1 million on a home which is valued at, and is being purchased for, $1.25 million.
The purchase of the property by the Middleman and its resale to the Mastermind are then usually settled contemporaneously, meaning the Mastermind essentially pays the original vendor $1 million via the Middleman's lawyer, rather than the Middleman seeking their own funding to pay for the property. The Middleman never actually takes possession of the property.
So the Mastermind gets a $1 million property with 100% bank funding (assuming they meet the bank's lending criteria by proving they can service the mortgage), while the bank has the transaction recorded as meeting LVR rules because there's supposedly a 20% deposit.
The bank sees the property's title. This shows the property's being on-sold quickly, but doesn't show the extent to which the price has been escalated.
Altogether, the set-up looks like this:

Provided the Mastermind fulfils their mortgage repayment obligations, the bank benefits from the property's value being inflated, as the mortgage it writes is bigger ($1m as opposed to $800k for example), so it earns more in interest.
Banks also tend to regard Chinese property buyers as low risk, as they typically have access to money and so meet their mortgage repayment obligations.
The role of the valuer
For this flipping scheme to work, it's essential the valuer agrees to inflate the property's valuation.
ANZ, BNZ and ASB confirm they only accept valuations from valuers they've approved. However Westpac's valuation requirements will vary depending primarily on the requested LVR.
Westpac says: "A registered valuation is required if the LVR is over 80% or sometimes to confirm the LVR is below 80%. In that situation, we offer to order a valuation for the customer or the customer can arrange one of their own."
Interest.co.nz has been told the lawyers involved in this sort of transaction won't typically dig very deep into the matter if it looks like a normal conveyancing file.
The Middleman may understand how they are being used in the scheme and possibly be paid a fee for their part in the transaction, but it won't be anywhere near the $250,000 profit they have supposedly made on paper from the deal. 
Alternatively, they may be a family member who signed a few documents and was oblivious to the extent of their role in the set-up. They could also be based offshore.
The Mastermind could be a company, but it's most likely they're an individual living in New Zealand.
Contact us
As we foreshadowed in June, the major banks have now closed the door on mortgage-seeking foreigners with offshore income, or left it ajar in ANZ's case.
They have played down suggestions that this was, at least in part, due to concerns about mortgage fraud, even though their Australian parents halted lending to non-residents and temporary visa holders earlier this year, with reports both ANZ and Westpac had discovered they had approved "hundreds" of home loans backed by fraudulent Chinese income documents, allegedly put together with the assistance of mortgage brokers.
As noted above, we know some of these "back-to-back" sales, where mortgage fraud is being perpetrated, are taking place. But we don't know how common this behaviour is.
As we did in June, we again ask for anyone with information about such fraudulent deals, and mortgage fraud more broadly, to contact us. To maintain the integrity of the financial system, fraudulent transactions need to be unwound. You can contact me, via email, at jenee.tibshraeny@interest.co.nz.
*This article was first published in our email for paying subscribers. See here for more details and how to subscribe.