David Hargreaves assesses the likelihood of Auckland's housing market continuing to under-perform the rest of the country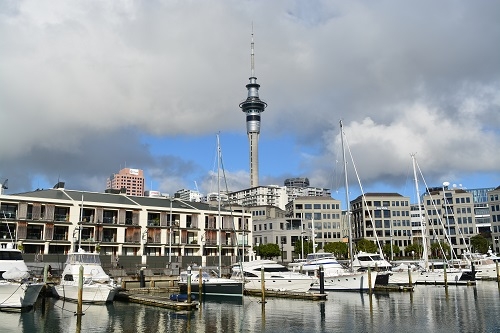 By David Hargreaves
I would like to thank ANZ's economists for jogging my memory regarding a piece of work I did a few years ago.
When leafing through ANZ's latest Property Focus publication, which described how the housing market was now bearing similarities with the 2004-06 period, I was reminded of how I drove myself quietly nutty in 2013 trawling back through old Real Estate Institute sales data from the early to mid-2000s.
As I said at the time, the basic intention of this exercise was to demonstrate that Auckland's then (2013) dominance of the house market scene was merely a continuation of a long-running pattern.
But as I also conceded, you should never go into research with preconceptions.
The reality, as ANZ chief economist Cameron Bagrie and team have reiterated, is that in the mid-2000s, Auckland actually trailed the rest of the country in terms of gains.
Hot stuff
All things are relative of course, because the gains to be had in the mid-2000s right around the country were pretty hot stuff. And the fact is Auckland house prices have been higher in dollar terms than the rest of the country for longer than I can remember.
Which brings us back to a key question posed by that ANZ article: Having led gains in the housing market in recent years, will Auckland therefore start to lag the rest of the country again now, at least for a period of time?
The very first thing that needs bearing in mind is that the environment is very different now to the mid-2000s. There were no 'macro-prudential tools' then. Another significant factor that's different is the historically high levels of net immigration that the country, and particularly Auckland, is seeing.
And then there's house building.
Boom and bust
In the 2002-04 period leading up to Auckland's relative 'under-performance' of the housing market, consents were obtained to build 35,600 dwelling units in that three-year period. Looking at the three years (2011-13) just before the start of the migration boom in 2014, only 14,600 new dwelling units were consented.
Remember that the population of Auckland stood at around 1.37 million as at the 2006 census, rising by a less than expected 120,000 to 1.493 million in 2013. Interestingly, however, the population's estimated to have gained another 120,000 (to around 1.614 million) in just the next three years to 2016. And it's continuing to grow gangbusters at the moment.
Auckland went into the mid-2000s on the back of historic high levels of building activity, but it entered the 2010s and the forthcoming migration boom on the back of crashing lows in activity.
So whatever your view of how short of houses Auckland might be at the moment, it has to be conceded that the position MUST have worsened, and considerably, since the mid-2000s.
It's different
Therefore the supply/demand equation is different now to what it was in the mid-2000s.
Left to its own devices then, the Auckland market could reasonably be supposed to continue outperforming the rest of the country - such has been the recent population growth.
But of it is not being left to its own devices. The Reserve Bank has clamped 40% deposit rules on investors. Now, of course that's a nationwide rule. But you can argue that as the houses are that much more costly in Auckland its a dickens of a lot harder to raise a deposit on a house there in general than it might be elsewhere.
Really where this leads us is that Auckland's house prices are likely only going to be constrained as long as the RBNZ's rules continue to have an impact.
Enormous change
I first lived in Auckland in 2006, moved away in 2007 and then didn't live there again till 2013. I didn't think the place changed much in the time I was away. However, I reckon it's changed enormously in the past three-four years in terms of becoming much more of an 'international' city. The feel of the place is very different now to how it was even just  three years ago.
And I think as an international city it is going to continue moving away from the rest of the country. It will attract international money - unless Government policy is drastically altered, and it will continue to attract migrants - unless Government policy is drastically altered.
In terms of internal dynamics within New Zealand, a key factor will be the extent to which Auckland wages (in particular) can and will grow. If you took away external capital and migrants coming in, then ultimately Auckland prices might be constrained by simple affordability measures if we don't see meaningful wage rises. And the rest of the country's housing market could get a fillip from people moving out of Auckland (as is happening to some extent) in search of affordable housing.
Moving on
But you know, the world has moved on a lot since the mid-2000s. Auckland is joining up with the rest of the world in a way other parts of the country are not.
And whatever the short term distortions in the house market caused by central bank and Government policies, there will be reasons why Auckland houses/land will simply get more intrinsically valuable. That's what tends to happen with big cities that become 'international'.
The only way that would ever by stopped would be by unleashing an almighty flood of new houses in Auckland. And let's face it that ain't going to happen.
I think the 2017-18 period will be seen as the calm before a renewed storm for the Auckland market.
Yes, history does repeat. But this time. On this issue. Nah. Not for long anyway.
*This article was first published in our email for paying subscribers early on Tuesday morning. See here for more details and how to subscribe.