Statistics NZ says unemployment at its lowest level since Household Labour Force Survey launched in 1986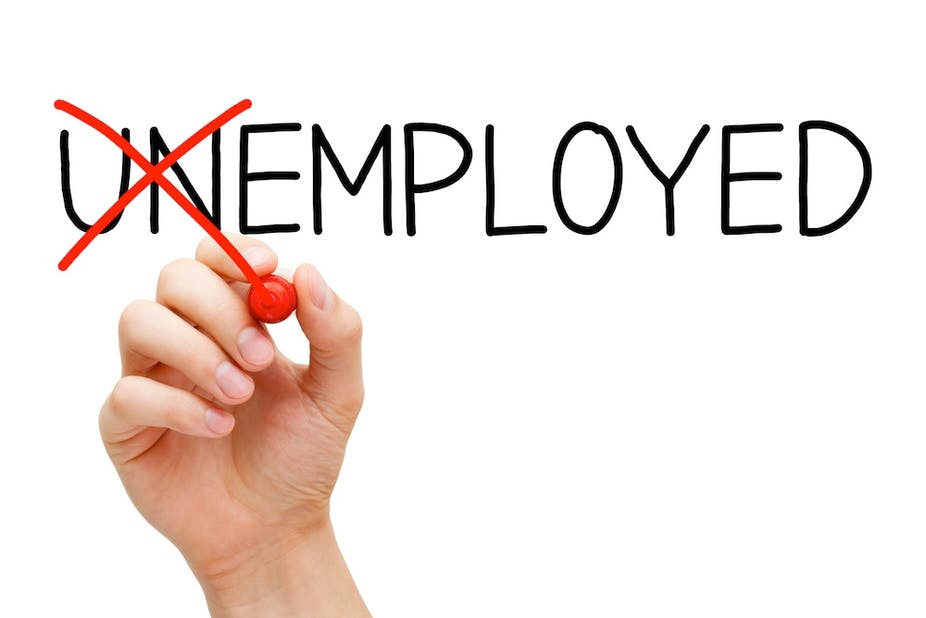 The unemployment rate dropped to 3.2% in the December 2021 quarter, the lowest rate recorded since the Household Labour Force Survey began in 1986, Statistics New Zealand says.
At 3.2%, there are 93,000 people who are unemployed, Statistics NZ says. That's down from 98,000 in the September quarter when the unemployment rate was 3.4%, which has now been revised down to 3.3%.
The underutilisation rate* was unchanged at 9.2%, and the labour force participation rate came in at 71.1%, down 0.1 percentage points.
Meanwhile, average ordinary time hourly earnings rose 3.8% in the year to the December 2021 quarter reaching $35.61. Average weekly earnings per full-time equivalent employee in the Quarterly Employment Survey also rose, up 1.8% over the quarter and 5.7% annually.
Wage inflation, measured by the labour cost index for all salary and wage rates, was 2.6% in the year up to the December 2021 quarter, Statistics NZ says.
'No widespread breakout in wage inflation yet'
Westpac NZ's Acting Chief Economist Michael Gordon says the strong labour market hasn't put as much pressure on wage growth as expected.
"Businesses' labour shortages are well-documented by now; the key thing we're watching is the extent to which this translates into upward pressure on wages. And in that respect the December quarter surveys were actually softer than we expected. The Labour Cost Index rose by 0.7% for the private sector, unchanged from the previous quarter," Gordon says.
"While the pace of wage growth has picked up over the last year, it hasn't really gone beyond a catch-up after little or no wage growth in the wake of the Covid shock in 2020. Neither labour shortages nor demands for cost-of-living adjustments appear to have led to a widespread breakout in wage inflation yet."
"The Reserve Bank was already braced for some strong numbers – in its November forecasts it expected a 3.2% unemployment rate and a 0.9% rise in private sector labour costs. So today's results actually constitute a downside surprise in terms of the inflation outlook," says Gordon.
"Financial markets have been flirting with the idea that the Reserve Bank could accelerate the pace of monetary tightening with a 50 basis point [OCR] hike later this month, rather than 25. We already saw that as unlikely, and today's figures further weigh against the case for a larger move."
ASB Senior Economist Mark Smith says unemployment is above the somewhat vague "maximum sustainable employment" target within the Reserve Bank's monetary policy mandate. 
Smith says ASB's economists expect the labour market to tighten further and for wage inflation to accelerate over 2022 due to an "extremely tight" labour market and rising costs of living.
"The worsening [Covid-19] Omicron outbreak in NZ could significantly disrupt labour supply and exacerbate the high degree of labour market tightness," Smith says.
"We have changed our OCR [Official Cash Rate] call in light of the tight labour market and high medium-term inflation outlook. A steady pace of 25 basis points hikes is expected each meeting, with the OCR now peaking at 2.75% in early 2023," says Smith.
The OCR is currently at 0.75% and is next set to be reviewed by the Reserve Bank on February 23.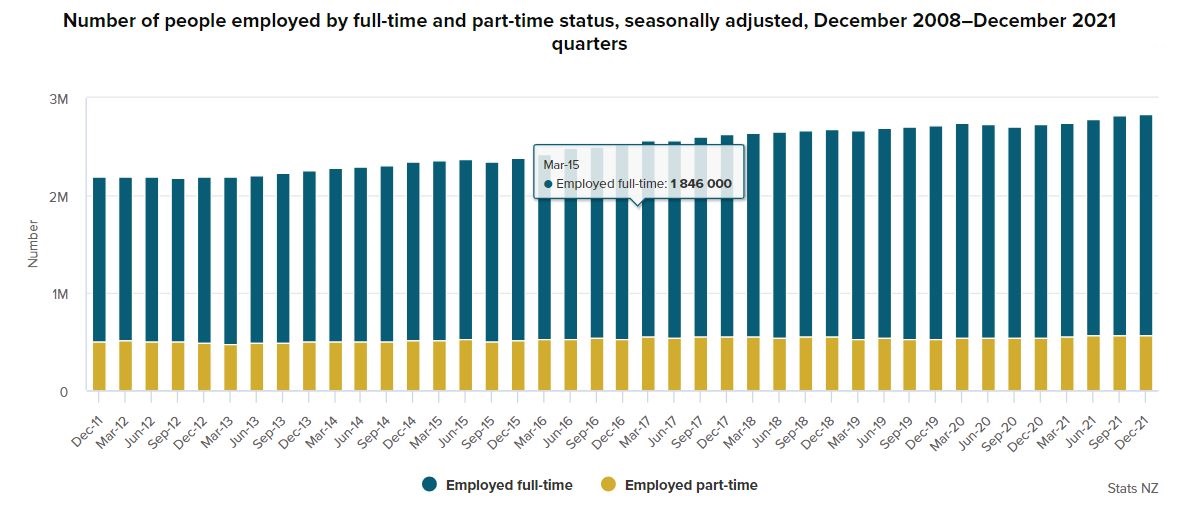 *Statistics NZ says the underutilisation rate includes people who:
do not have a job, but are available to work and are actively seeking employment – unemployed
are employed part time (fewer than 30 hours a week) and who both want and are available to increase the number of hours they work – underemployed
want a job and are available to work, but are not currently looking for a job – available potential jobseeker
are unavailable to start work but are looking for a job as they will be able to start work within the next month – unavailable jobseeker.