Public Policy
/
analysis
In its setting of monetary policy the Reserve Bank must target 'maximum sustainable employment.' So just what is this?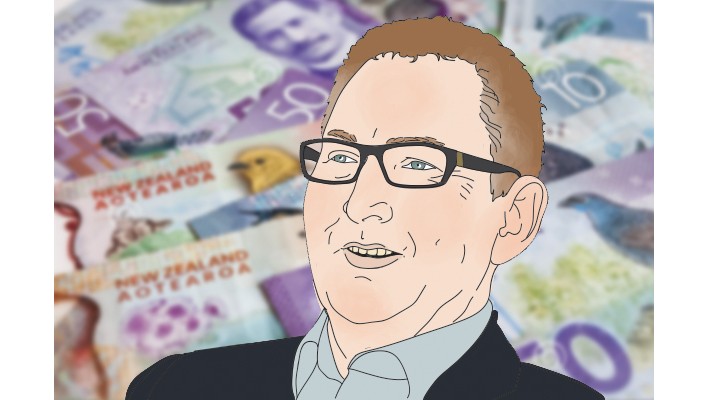 Increasing the Official Cash Rate by 25 basis points last week, the Reserve Bank declared in its Monetary Policy Statement (MPS) that "employment is now above its maximum sustainable level." Just what does this mean?
Since March 2018 the Reserve Bank's Policy Targets Agreement with the Government requires it to target maximum sustainable employment alongside price stability when setting monetary policy.
However, just what maximum sustainable employment is is somewhat vague. It is not a specific unemployment percentage.
Although central banks overseas such as the United States, Australia and Norway also target employment in their formulation of monetary policy, it's inclusion in the Policy Targets Agreement didn't receive universal support. Former Reserve Bank Chairman Arthur Grimes, for example, described the Treasury as "utterly incompetent" for advising the Government to make the addition, saying this has led to the Reserve Bank lowering interest rates by more than it should have.
A school of thought is that tackling unemployment should be left to the Government, which makes  jobseeker payments to those out of work, rather than the Reserve Bank. Others have suggested that instead of having the Reserve Bank target the concept of maximum sustainable employment, the Government could implement a Universal Basic Income or a Job Guarantee.
In this year's Budget Finance Minister Grant Robertson said the Government is looking at establishing a Social Unemployment Insurance scheme. This would ensure people who lose their jobs temporarily receive more support than they would from the regular welfare system.
Employment above its maximum sustainable level with 98k out of work
While the September quarter unemployment rate came in at the surprisingly low 3.4%, that still left 98,000 people officially unemployed. So with the Reserve Bank assessing employment as being "above its maximum sustainable level," does that mean the policy wonks at the central bank want more people to lose their jobs?
It's not quite that simple.
"The Reserve Bank interprets the term 'maximum sustainable employment' to mean the highest utilisation of labour resources that can be maintained over time," the Reserve Bank said in 2018.
"The maximum sustainable level of employment is not directly observable and can vary over time. This makes real-time estimates of maximum sustainable employment (MSE) highly uncertain. In addition the Reserve Bank has a limited ability to affect the long-run level of MSE. Given these limitations, the Reserve Bank does not have a specific numerical target for employment, unlike for inflation. Instead, the Reserve Bank monitors a wide range of labour market indicators to form a holistic assessment of whether the economy is currently operating at MSE."
"The ideal indicator of MSE should help us identify when the demand for labour is growing at a different rate to the supply of labour, and hence should be well-correlated with cyclical fluctuations in wage growth," the Reserve Bank said.
It uses a range of labour market indicators in its MPS to come to decisions as to whether the economy is operating above, below or at MSE.
In 2018 the indicators given included:
Level of employment
Employment rate
Labour force participation
Unemployment rate
NAIRU (the non-accelerating inflation rate of unemployment)
Under-utilisation
Underemployment rate
Potential labour force
Employment gaps
Have the Reserve Bank's views evolved much since 2018?
In last week's MPS the Reserve Bank said: "Capacity pressures have continued to tighten. For example, employment is now above its maximum sustainable level."
"We assess employment as being above its maximum sustainable level, with many of our labour market indicators near or at record levels. We assume that the unemployment rate will decline further in the final quarter of this year as businesses continue to focus on retaining and boosting staff numbers to meet strong underlying demand. We assume access to workers from abroad will remain limited by border restrictions during at least the first half of 2022. We expect the unemployment rate to slowly rise towards a more sustainable level as capacity pressures ease," the Reserve Bank said.
It pointed out the unemployment and labour force under-utilisation rates were at their lowest levels since 2007.
"There has been strong demand for more workers in some sectors, but it has been difficult for businesses to recruit extra staff. This has seen wages rise as firms compete for workers. Employment is expected to remain above its MSE over the projection horizon, but to return towards MSE over the projection as capacity pressures ease," the Reserve Bank said.
The diagram below, from last week's MPS, shows where the Reserve Bank currently places the range of MSE indicators it monitors.
According to Statistics New Zealand, the under-utilisation rate was 9.2%, or 278,000 people, in the September quarter. The labour cost index of salary and wage rates, including overtime, increased 2.4% in the year to the September quarter. And average ordinary time hourly earnings, as measured by the Quarterly Employment Survey , increased 3.5% year-on-year reaching $35.25.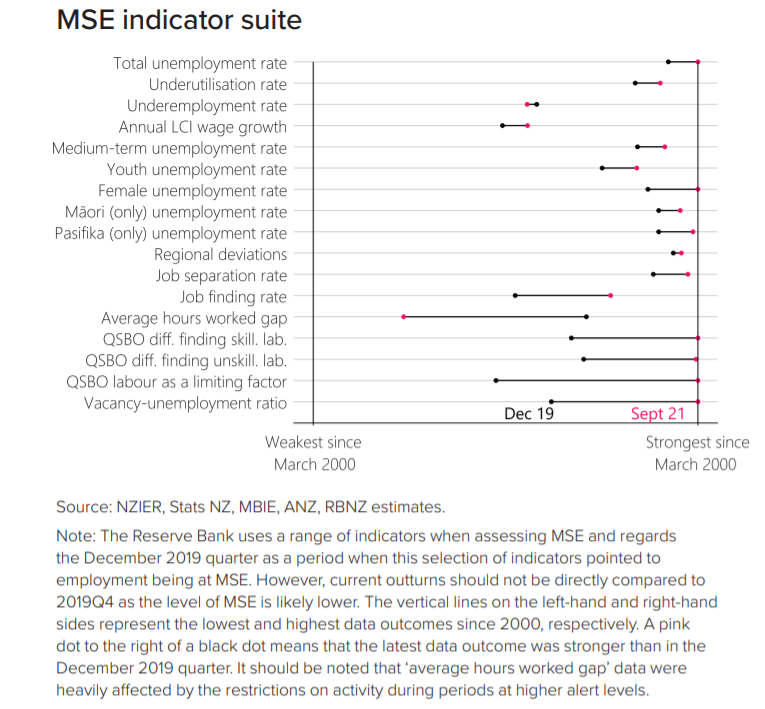 The diagram below comes from Statistics NZ.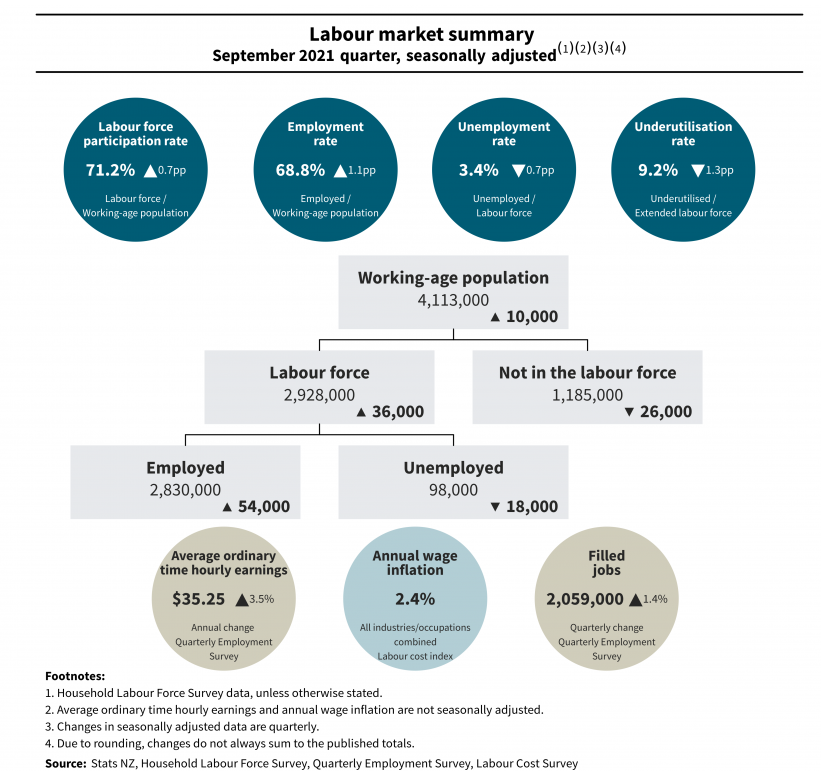 *This article was first published in our email for paying subscribers early on Wednesday morning. See here for more details and how to subscribe.