Shifting head office to Hamilton from Wellington will take key Rabobank staff closer to their clients, CEO Todd Charteris says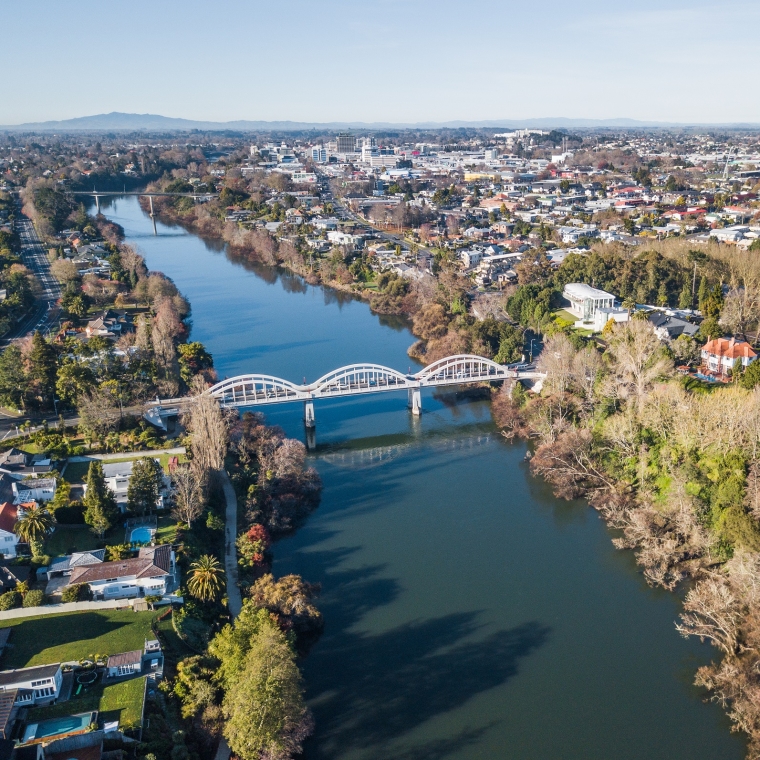 Rural lender Rabobank New Zealand has confirmed it will move its head office to Hamilton from Wellington.
Interest.co.nz reported in July this move was under consideration, and Rabobank has confirmed it's now pushing ahead.
The bank says it plans to develop a purpose built agriculture "centre of excellence" in Hamilton's central business district as the new base for its head office. Some 40 to 50 jobs will be relocated from Wellington teaming up with about 20 Rabobank staff already based in Hamilton. Having its head office in the centre of a major agricultural region is part of the bank's commitment to the rural sector, Rabobank said.
Todd Charteris, Rabobank NZ's CEO, told interest.co.nz Hamilton is viewed as the best location for the bank's head office.
"We're a global food and agri bank 100% focused on food and agriculture lending in New Zealand. I think it [Hamilton] aligns much better with our purpose around that. The Waikato is a growing, thriving agri centre, not the only one in New Zealand, but it's the one that we thought best fits [with] where we want to position ourselves from the head office function going forward," said Charteris.
Rabobank was looking to get its leadership team and support services closer to clients, he said.
Charteris acknowledged commercial rentals are cheaper in Hamilton than Wellington, but said that's not the driver behind the move.
Rabobank will retain its IT and operations teams, with about 70 staff, in Wellington. Charteris said he and the leadership team will move to Hamilton by January 2021 with other roles including legal finance, compliance, human resources, marketing, products, and other country banking leadership roles following by January 2022.
Charteris acknowledges some staff may ultimately not wish to relocate to Hamilton.
"We've run a pretty extensive consultation process with our staff. [We're] hoping a large number will consider relocating. But I've no doubt that it may impact them such that they're not in a position to relocate for other reasons. Part of our strategy to run this over an extended period [is] to provide as much support for our staff as we can in that process," he said.
Banks increasing margins in agriculture sector?
In a speech late last month Reserve Bank Governor Adrian Orr said over the past year the Reserve Bank had reduced the Official Cash Rate (OCR) by more than its estimate of the impact of proposed higher bank capital proposals. Yet some sectors of the economy such as agriculture, had experienced rising borrowing costs, Orr said, which "can only happen if banks are significantly raising their margins." Orr went on to say this isn't a sign of a competitive banking sector, adding the Reserve Bank is "monitoring this behaviour, to assess the degree of any 'front-loading' of our capital proposals, and I encourage all customers to question their banks on issues of competition."
Asked about Orr's comments Charteris said based on feedback he has received there have been margin increases by some of Rabobank's competitors. However Charteris said Rabobank had not increased its margins, even though it only cut its variable interest rates by 30 basis points after the Reserve Bank's 50 basis points OCR cut on August 7.
"Feedback that I'm receiving is that there has been some increased margins in the marketplace that we're seeing from our competitors. But certainly the most recent OCR cut we passed on as much as we could to maintain our pricing in the marketplace. Our fixed rates move everyday. So if the market moves today or tomorrow that full market movement is effectively priced into our customers offer, so that's fully passed on in that respect," said Charteris.
Federated Farmers' latest banking survey showed average farmer mortgage rates dropped to 5.0% in May from 5.1% in November last year. 
In terms of the Reserve Bank's capital proposals, Charteris said they appear to be impacting the appetite of some of Rabobank's competitors.
"Other banks have a choice where they deploy their capital, ultimately into what sectors. For Rabobank we don't have a choice because all we do is agri. We've made our choice, this is all we do so capital implications, yes they impact on us but they don't impact on where we choose to place that capital," Charteris said.
"Once the rules are set we'll work with those and this will continue to be an important market for us."
He agreed the proposed increases to banks' regulatory capital requirements could present an opportunity for Rabobank because the four Australian owned banks, using the Internal Ratings Based approach to regulatory capital, will be most impacted.
"We are seeing a lot of enquiry in the marketplace now. We've got a strategy to continue to grow and we will pursue those opportunities. But at the same time we will be very selective. We have no desire at all to change our risk appetite...if there's opportunities to grow there with good quality assets and support good quality farming businesses, we'll be into it 100%."
Fonterra 'right sizing'
With Fonterra having recently reported an annual net loss of $605 million after incurring significant writedowns on assets, Charteris noted the dairy co-operative has been experiencing tough times. Rabobank has previously disclosed that more than half its lending is to the dairy farming sector. The bank had total gross loans of $11 billion at June 30.
"The fact there has been no [Fonterra] dividend is not good for our clients who have capital invested in shares. But the forecast continues for a pretty strong milk price so I'm pretty positive about that. We need a strong co-operative, we need a strong Fonterra. And I think the decisions they made are about strengthening their business and right sizing it to go forward. So I commend them for that but it's a tough time and they're working through it. if we can maintain a strong milk price on the way through then that'll be good for our farmers," said Charteris.
Fonterra has announced a final milk price for the past season of $6.35 per kilogram of milk solids. Its milk price forecast for the current season is $6.25 to $7.25.