David Hargreaves hopes that Fonterra's excellent recent work to recover its position won't be blown off course by the pressure higher milk costs will put on its margins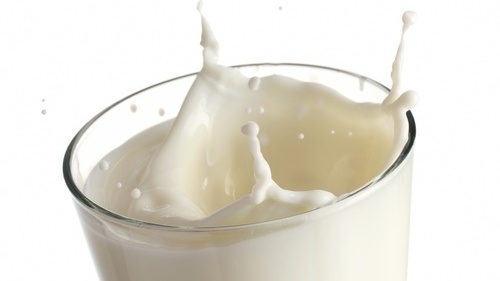 This is always the bit that starts to make my head hurt. How can good news be bad news at the same time? 
Well, in the world of dairy, this is possible.
Dairy prices are on the up and right now there seems some chance that for the current season ending in May, farmers might get their second-best milk price payout on record. 
I assume the $8.40 per kilogram of milk solids the Fonterra co-operative farmers got in 2014 won't be matched, but the current second best return ($7.60, in 2011) might be beaten if the heights prices achieved at the most recent GlobalDairyTrade auction are maintained. 
Indeed $7.60 is now the 'midpoint' of the new Fonterra forecast range issued on Friday as a very quick response to those auction results. The Fonterra milk price 'range' now is $7.30-$7.90.
The midpoint price is now some 40c higher than in Fonterra's earlier forecast - which was itself issued as recently as February 3, 2021.
Earlier in the week after the spectacular auction results, Fonterra's chief executive Miles Hurrell put out a note to the farmer shareholders, describing the auction results as "extraordinary". Clearly the results were a bit of a shaker for the company.
It looks great, but...
So, a price of above $7.60 now looks distinctly possible.
Which is wonderful. More money for the farmers. A huge boost for the economy. So why is my head starting to hurt again?
Well, there's a clue in a February 25 NZX release from Fonterra, which was good news and maybe not such good news.
In that release the company said it had lifted the bottom end of its year to July 2021 forecast earnings guidance and narrowed the range to 25-35 cents per share, from 20-35 cents per share. (In the 2020 year the company made 'normalised' after tax profits of $382 million and earnings per share of 24c.)
So, that was reasonable news from the company...but...
A year of two halves
Fonterra went on to say it was expecting its earnings performance to be "heavily weighted" to the first half of the financial year.
(So, if I can translate that somewhat - the first half of the year's going to be the good stuff, with a nice-sized profit - the second half not so much. How 'not so much' we will have to find out. At first I read that statement from Fonterra as 'good news', but if you read it again, it looks suspiciously like a profit warning. First half of year good. Second half - get to the battlements.)
Then, going a bit further, in the no-doubt-unplanned (before the week's auction results) upgrade issued on Friday, Hurrell stressed that a possible $7.60 milk price "increases our input costs putting further pressure on our earnings in the second half of the 2020/21 financial year". 
And there you get to the head hurting bit.
It's the classic conundrum.
Milk price goes up. Great.
Cost of milk for Fonterra also goes up. Not great.
Its margins are squeezed. Really not great.
They've struggled before...
I do just wonder if Fonterra has any regrets about lifting its earnings forecast just shortly before that bumper GDT auction result that has stunned everyone. Would it have changed anybody's mind if they had known how high the dairy prices were going to go?
It's worth going back briefly and looking at Fonterra in 2014 when there was the bumper $8.40 payout.
Great for farmers. Not for Fonterra. Its after-tax profit plunged by about three-quarters to $179 million from $736 million the year before. Yep, margins got a bit squeezed.
And consider this, that $8.40 milk price was not actually what Fonterra 'should' have paid. No. It should have been more. 
This from the annual report of that year:
The final Farmgate Milk Price is 53 cents per kgMS lower than the price calculated under the Farmgate Milk Price Manual. It is a 17 cent reduction on the 70 cents gap in the forecast by the Board in December 2013 and reflects the improved relative stream returns between powders and other products in the second half of the year. The Board exercised its discretion under the Constitution in order to protect the Co-operative by paying a lower Farmgate Milk Price than the price calculated under the Farmgate Milk Price Manual which would have required borrowing. Our decision to use our discretionary power this season should not be taken as an indication we will do so again in the future. We will always act in the best interests of the Co-operative.
Fonterra presents its half-year results on March 17. I expect they'll be pretty good. But of course, everyone will want to know what's going to happen over the second half - and how well Fonterra can cope with these much higher prices it's having to pay for its milk.
I think the current Fonterra crew have done a great job in turning around its situation from the depths of the $605 million loss in 2019 as the full ramifications of the previous management's ill advised, debt-fuelled, global expansion disaster unfolded.
It has been a necessary back-to-basics rebuilding job. 
Now though the prevailing high dairy prices are going to be another test for management.
Too much too soon?
Have these high prices come a year or two too soon for Fonterra? Just at a time when the business would be looking at fresh strategies for the future?
The management might have appreciated a bit more breathing space.
But still, this sort of test (IE high input prices) is what Fonterra will keep facing and possibly struggling with at certain points in its future unless a better structure is found that allows the farmers to keep getting the best possible returns for their milk while also somehow preventing Fonterra from getting the life squeezed out of it when global commodity prices are on a tear.
Which brings me to the fact that Fonterra is of course again re-visiting the vexed question of its capital structure.  
Somehow Fonterra needs to work out a way of getting access to more capital. The kind of year this is shaping up to be will only serve to highlight that point.
*This article was first published in our email for paying subscribers early on Friday morning. See here for more details and how to subscribe.