Westpac economists raise their farmgate milk price forecast to $7.90, while ANZ economists lift their pick to $7.70; both prices are well ahead of Fonterra's own forecast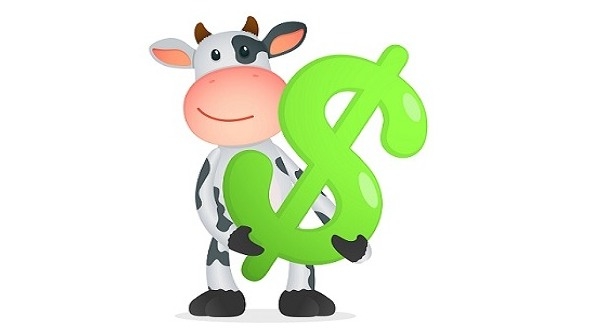 Economists at two of the biggest banks have hiked their milk price forecasts to a level well above dairy co-operative Fonterra's official forecast.
This follows extremely strong rises, particularly in the whole milk powder prices at the latest GlobalDairyTrade auction.
Westpac senior agri economist Nathan Penny has raised his pick from an already bullish $7.50 per kilogram of milk solids to $7.90.
And Susan Kilsby, agricultural economist at the country's biggest dairy farm lender ANZ, has raised her pick from $7.20 to $7.70.
Fonterra itself last reviewed its official forecast at the start of last month and currently has a range of $6.90 to $7.50, giving a 'midpoint' price of $7.20.
The latest developments would suggest Fonterra may need to start revising upward again. Its next 'set piece' public communication is scheduled for March 17 to release its half year results, so, an update to the milk price forecast then is entirely possible, if not before.
Westpac's Penny said that while the current auction price spike will prove temporary, "we expect the prices to settle at a firm level".
He said at the moment WMP prices "are on a tear".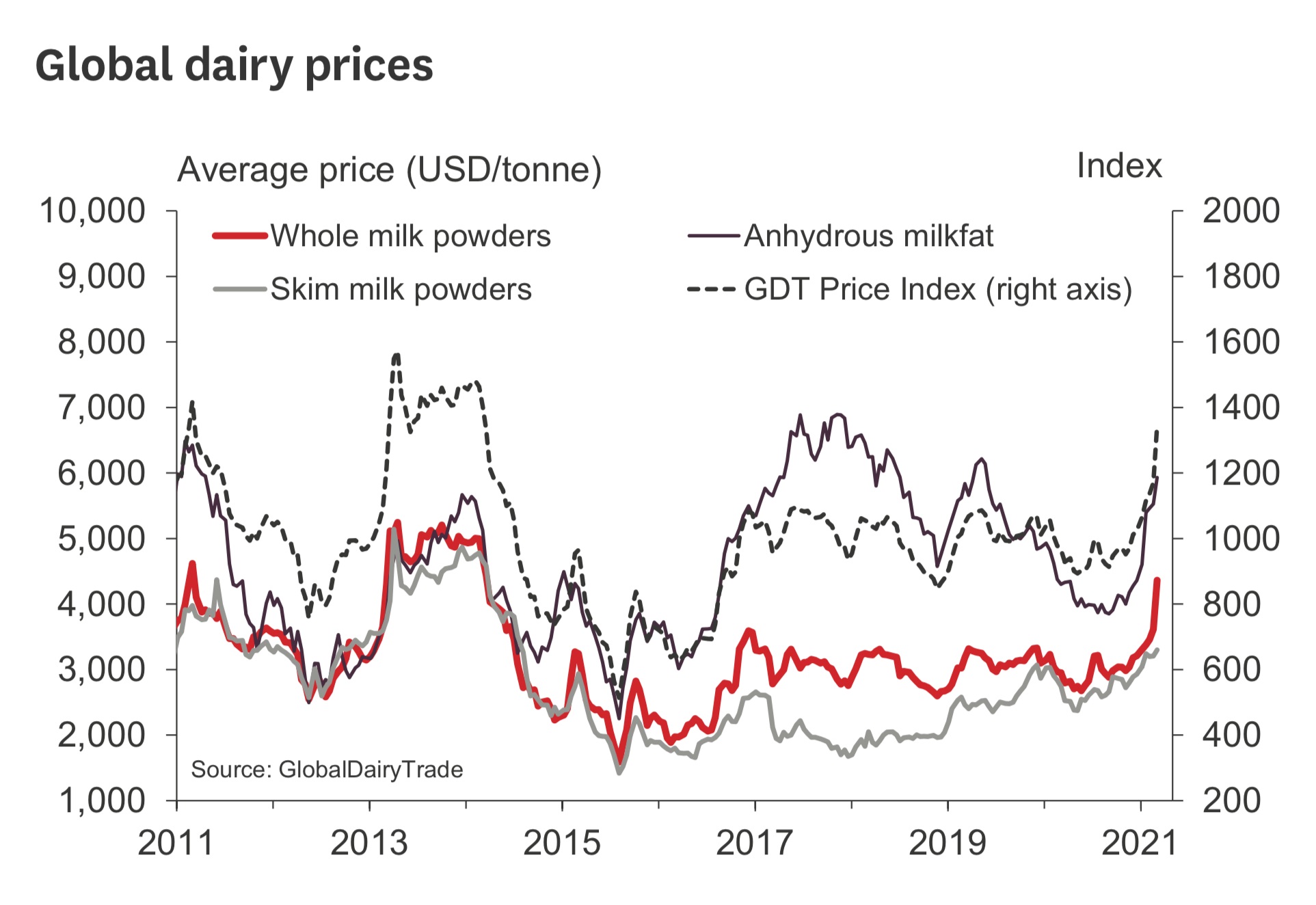 "Prices are up by nearly a half since November," Penny said.
"When taken with the similarly large increases in milk fat prices (butter and anhydrous milk fat) we can assert that this lift has a New Zealand angle to it. New Zealand is the largest exporter of both WMP and milk fats. Skim milk powder prices, in contrast, which the EU and US also heavily export, have increased by a more modest 22% since November."
ANZ's Kilsby noted that her forecast was "now well above the upper end of Fonterra's milk price guidance".
"It is evident that demand for dairy products is currently strong. This is particularly the case for whole milk powder(WMP),for which demand is driven primarily by China. New Zealand is the largest supplier of WMP into the global market."
The record price ever paid by Fonterra to farmers was $8.40 in the 2013-14 season.
Anything above $7.60 this season would, if achieved, be the second highest ever price, following on from the actual price paid last season of $7.14.
The current season runs to the end of May. Already, thoughts are turning to the next one. Westpac's Penny says he is maintaining his 2021/22 milk price forecast at $7.25/kg, "while noting the clear upside risks".
"Accordingly, we place the 2021/22 forecast under review."
Kilsby has raised her forecast price for the 21/22 season to $7.30 from $6.40.