The Westpac economists now see a milk price of $8.50 this season, based on expected lower production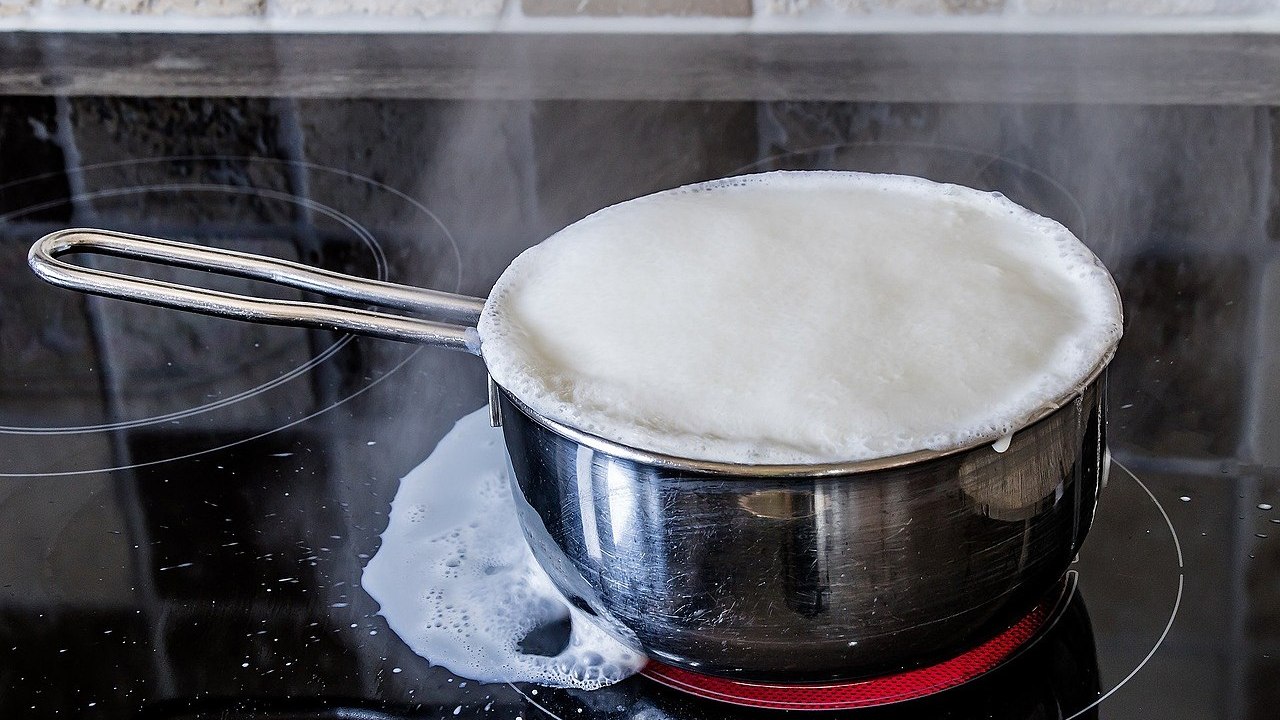 Westpac economists have hiked their forecast of the expected milk price for farmers this season.
And they now see the price paid to Fonterra farmers hitting a new record high of $8.50 per kilogram of milk solids. This would eclipse the previous high of $8.40 paid in 2014.
But it is a good news/bad news story because the reason for the increased price forecast is now an anticipation of much lower production. With production in other countries also lagging, it is expected therefore that there will be less supply - and hence global prices will be underpinned at high levels for the rest of the year..
Westpac senior agri economist Nathan Penny - who does have a good track record with his price picks - has raised his forecast by 75c. But he's done this on the back of changing his production estimate this year from an expected rise in production of 1% to a fall of -1%.
Penny's milk price forecast still falls within Fonterra's own very broad price range of $7.25-$8.75.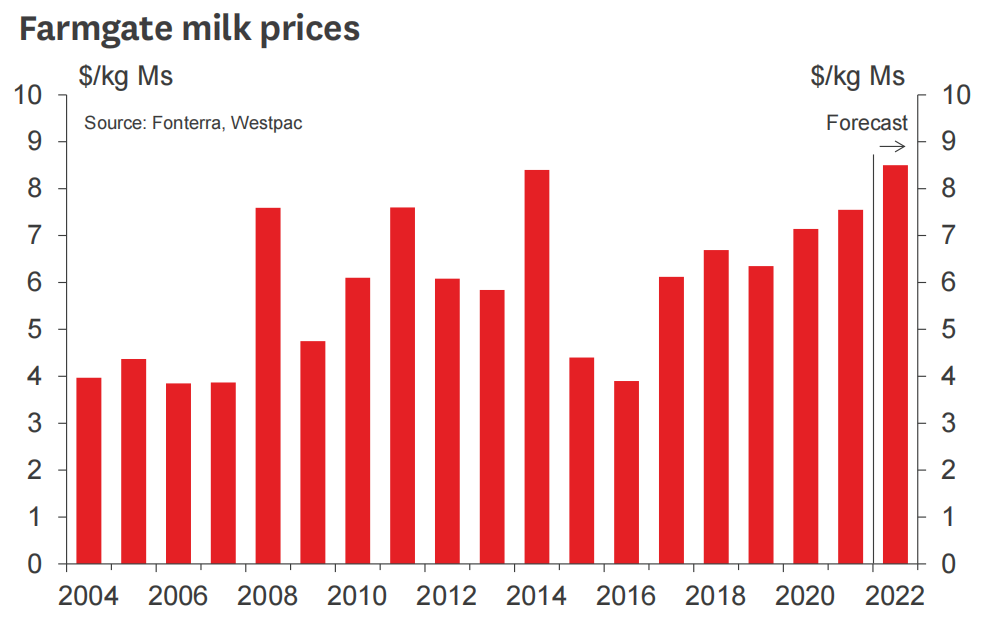 Global prices were largely unchanged at this week's dairy auction.
Penny says New Zealand production has started the season [which began in June] on the back foot.
"Winter and spring so far have been either wet or cold or both in many parts of the country," he says.
"As a result, production for the first three months of the season is running at 1.8% behind the same stage of last season. We expect this production softness to continue in the short term. Most of the weakness to date was concentrated in August, which came in 4.2% below August 2020. Anecdotes also suggest that September will be similarly weak.
"With the first four months of the year accounting for around 20% of the season's production, it will be very difficult for production to be made up later, particularly relative to last season's record level of production."
Meanwhile, he says dairy production elsewhere in the world is also soft. Weather has also impacted European production, with production for the first seven months of the year down 0.1% compared to the same time a year ago. In addition, Chinese (domestic) and US production continue to be constrained by very high feed costs and limited feed availability.
"Recent auction results also reflect the slowdown in global dairy production. Overall and WMP auction prices have lifted by around 5% since August. Moreover, we anticipate that when weak September New Zealand production data are released officially in two weeks' time, they will reinforce prices at their current high levels."
But while forecasting a record price for Fonterra farmers this season, Penny adds a note of caution.
"At $8.50/kg we believe that the milk price is getting towards the upper limit of what Fonterra can pay.
"There are two factors in play in this regard.
"Firstly, the higher the milk price the harder it becomes for Fonterra's consumer businesses.
"In that sense, Fonterra could cap the milk price to prevent losses in these other businesses.
"The other factor is that Fonterra has limited processing capacity for its various products. In 2013/14 for example, we saw that Fonterra was constrained in product mix choices and therefore not fully able to take advantage of very high WMP prices over that season."