Economists see rises in Whole Milk Powder price as something to build on, but believe the July/August rise in production levels will be a crucial time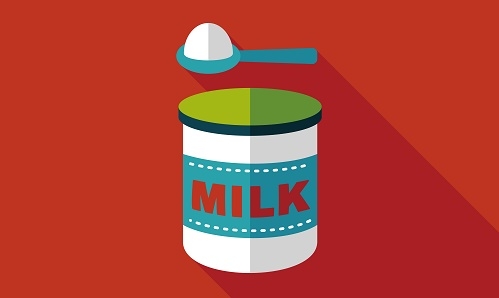 By David Hargreaves
Gains in price internationally for Whole Milk Powder overnight look sustainable, but the crucial time will be when New Zealand supply has its seasonal lift in July/August, according to ANZ economists.
The key WMP prices rose 3% to US$2252 per metric tonne at the latest GlobalDairyTrade auction, while dairy prices overall gained 2.6% - the fourth overall rise in prices in the past six auctions.
However, putting that in some perspective, the GDT Index measuring overall dairy prices is still some 7.7% lower (all comparisons done in American dollars) than at the start of this calendar year, 19.5% lower than during a temporary spike in prices that peaked in October last year, and 5.6% lower than a year ago.
The WMP prices are 2.3% down so far this calendar year, 20.3% down on the October 'spike' levels and 5.8% down on May last year's prices.
Dairy giant Fonterra confirmed this week that it will be paying an early dividend of 10c next month, part of what's eventually expected to be a full-year dividend of 40c, which, with the currently forecast milk price for the season of $3.90 per kilogram of milk solids, would give a total payout for this season of $4.30. Fonterra will be providing its first milk price forecast for next season at the end of this month. See here for the full dairy payout history. 
ANZ Agri economist Con Williams and senior FX strategist Sam Tuck Dairy said prices at the overnight GDT auction had shown broad based improvement, with only skim milk powder (SMP) prices failing to gain (-0.9%).
"The weakness in SMP returns, and substantial discount that NZ product is trading to European/US product, highlights the main challenge dairy markets face in achieving substantial prices gains over the next six months," they said.
"That is a seasonal overhang of Northern Hemisphere product. If the likes of WMP become too expensive against an alternative SMP/milkfat product mix, buyers will substitute and manufacturers will 'flex' their production mix.
"We suspect the likes of European manufacturers have made more WMP in recent months due to excess milk, but also because of some early anticipation of better returns during the NZ off-season.
"This is hard to substantiate at this point and recent price gains on GDT for near term delivered product suggest it's not substantial.
"However, the WMP [price] curve is very flat at present, suggesting buyers have been in no great rush to pay a premium to hedge future requirements.
"So while the price gains for WMP witnessed at recent auctions look sustainable, it also suggests the price action during the seasonal lift in NZ supply in July/August will be crucial in determining the 2016/17 outlook (just like last year).
"Until then, farmers should budget conservatively and only use a milk price around mid-$4/kg MS," Williams and Tuck said.
AgriHQ dairy analyst Susan Kilsby said the lift in WMP prices on GDT was supported by the low volumes of WMP currently on offer.
"The volume of WMP which Fonterra made available for sale on GDT was the lowest volume it has offered to the market in more than three years."
Fonterra expects to collect a total of 1,588 million kgMS in the 2015-16 season for which milk collections conclude at the end of this month. This is 3% less milk than collected the previous season.
"Despite the reduced milk flows Fonterra has still been selling product at a similar rate to last season which has resulted in a reduction in stock levels" Kilsby said.
In a business update released to the market earlier this week Fonterra revealed that its closing inventory as at 30 April 2016 was 11% lower than the same period last year as a result of strong sales performance with contracted rates similar to the same time last year.
"The GDT result last night was positive with the market now heading in the right direction, but the result was off low volumes. Hopefully the market can sustain this positive direction as offer volumes start to increase in the coming months," Kilsby said.